UK & France sign new renewable energy partnership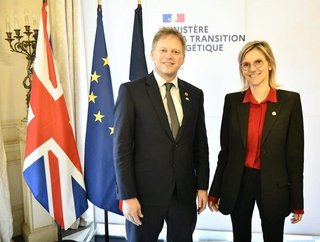 France and the UK have also recognised the potential of working together on CCUS (Carbon capture, utilisation and storage)
The new deal is said to help both nations bolster energy security by moving away from fossil fuels and towards renewables
On March 10, the UK and French governments signed an energy partnership that will mean greater regional and global energy security, as well as delivering secure, green, affordable energy for both countries.
Energy Security Secretary Grant Shapps and France's Energy Minister, Agnes Pannier Runacher have both committed the UK and France to further cooperation on civil nuclear. The aim is to take advantage of the growth potential in both countries' nuclear sectors. The UK and France already have a long-standing partnership in nuclear power, with French company EDF leading the development of Hinkley Point C in Somerset, and the UK government being a co-shareholder in the proposed Sizewell C project in Suffolk with EDF.
The statement also pledges France and the UK to collaborate with other G7 leaders to reduce their reliance on civil nuclear and related goods from Russia, including the diversification of their supplies of uranium and nuclear fuel production capability.
The agreement has the potential to increase electricity interconnection with France by up to 2 thirds, subject to regulatory approval, which will support the UK's ambition to have at least 18 GW of interconnection capacity by 2030. Mr Shapps believes this agreement will help lower energy bills for consumers and boost the availability of clean renewable energy between both countries. The partnership will also work to address the obstacles to deploying low-carbon technologies, including hydrogen and carbon capture and storage (CCUS), to create tens of thousands of jobs in the UK.
The UK aims to achieve a low-carbon hydrogen production capacity of up to 10GW by 2030, creating over 12,000 jobs and attracting over £9 billion in private investment. The partnership signed today aligns with this ambition, as France plans to incorporate low-carbon hydrogen into their own power system.