Ukraine war to propel renewable transition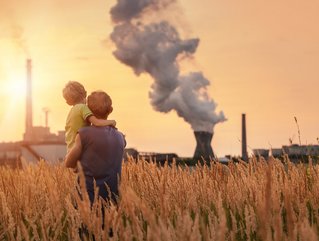 96% of business leaders are already sourcing, or planning to source, renewables and over half (53%) say rising energy prices have positively affected their sustainability ambitions.
BayWa r.e.'s 'The Decade That Matters 2.0' study finds that the war in Ukraine will cause a delay net zero goals while simultaneously ramping up renewables
Leaders in the business and policy sectors throughout Europe and the US anticipate that the war in Ukraine will postpone global net zero objectives by up to three years. This is due to the fact that many regions of the world are seeking alternative sources of fossil fuels to lessen their reliance on Russia. Concurrently, the combined impact of the climate and energy crises is accelerating the move toward renewable sources, with 96% of business leaders currently utilizing or planning to use renewables in the future.
These findings are according to BayWa r.e.'s 'The Decade That Matters 2.0' study, which surveyed 3,000 business leaders and policymakers across Europe, the UK and the US, and used a suite of social listening tools to analyse evolving public discourse online.
Despite the resulting increase in energy prices, which has caused 53% of business leaders to feel a renewed sense of urgency in meeting sustainability goals, there has been a significant surge in online discussions regarding coal and carbon-related topics. Coal conversations have seen an increase of almost 12% compared to 2021, and carbon-related mentions have risen by 130% between 2020 and 2022. The online dialogue has also changed, with consumers employing more urgent language such as 'climate crisis' and 'climate action,' which have replaced 'global warming' as a key topic of discussion.
"Two years on from the first 'The Decade That Matters' study, and its sentiment is more relevant than ever. The impacts of the climate crisis are being felt globally, and this crisis does not care about recessions, policies, borders or the speed at which humanity can adapt," said Matthias Taft, CEO of BayWa r.e.

"The survey shows recognition of this urgency amongst the public, policymakers and business leaders. The war in Ukraine has simultaneously been a catalyst to speeding up the renewable transition, while also increasing short-term reliance on fossil fuels. While the direction of travel is clear, pace is crucial and any delay risks seeing the climate crisis exacerbated. While the transition has now sped up, fast is not yet fast enough."
Changing sentiment to drive action
According to 'The Decade That Matters 2.0' report, social listening findings indicate a shift in online sentiment around climate change. The report shows that mentions of 'net zero' increased over fivefold between 2015 and 2019, and then again in the following three years. In 2021, there was a noticeable shift in the conversation as the term 'climate crisis' surpassed 'global warming' in online mentions, with a peak of over 2.5 million. However, in 2022, negative mentions of 'net zero' doubled compared to 2018.
These changes in public understanding are likely due to significant global events, indicating a move from awareness to urgency. The report suggests that although the opportunity to take necessary action to avoid the most severe impacts of the climate crisis is still present, time is running out, as the effects of the crisis are felt more widely.