What can we expect for the future of offshore wind?
By Guillaume Lachaton, Sales Director at Askelos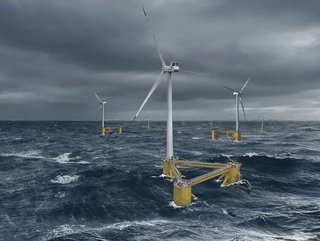 Floating offshore wind is a sector which, thanks to the likes of the Inflations Reduction Act in the US, is becoming increasingly more common
Askelos, provider of the world's most advanced engineering simulation software, highlights the use of advanced digital twin simulation for offshore wind.
The renewable energy industry is growing rapidly, and offshore wind turbines are playing a crucial role in meeting the demand for clean energy. After decades of growth, offshore wind is now a low-cost, reliable technology that continues to be deployed globally at scale. In 2022, 9433MW of offshore wind capacity was added, taking the total global installed capacity to 57.6GW.
However, more growth is required. To meet net-zero targets, we must add 2,000 GW of installed capacity by 2050, meaning that over 95% of offshore wind capacity still needs to be built.
If offshore wind is to increase adoption at the necessary speed, it will need to lower the cost of deployment. Operators and manufacturers can achieve this by removing unnecessary conservatism in design, for example, thus reducing the weight of turbines, speeding up production and bringing down costs.
Unfortunately, the design process for offshore wind turbines is currently complicated and time-consuming. Designers are held back by slow computational modelling workflows that take much time to complete. Due to their inherent calculation limitations, they lead to overly complicated and cumbersome designs. This has significant consequences for the capital required and cost-competitiveness for wind as a renewable energy source and the assets, like ports and vessels, needed to deploy said infrastructure.
Revolutioning offshore wind design
Digital solutions do already exist. Akselos has been using its revolutionary engineering simulation software, which can model large-scale assets up to 1000x faster than legacy technology with enhanced accuracy, to optimise the design process for offshore wind turbines.
In partnership with Lamprell, Akselos used simulation technology to model a 14MW jacket foundation weighing almost 2000 tonnes. Jacket foundations are critical components of offshore wind turbines, providing a stable platform for the turbine to sit on and support the tower's weight and the rotor. The design process for jacket foundations is complex and time-consuming, often involving physical prototypes and testing.
Using Akselos' simulation software, Lamprell created an accurate model, or digital representation, of the jacket foundation and simulated its behaviour under a wide range of wind and wave conditions. These simulations allowed the engineers to optimise the design of the jacket foundation, resulting in a weight reduction of 245 tonnes while fulfilling the exact structural requirements and fully complying with engineering standards.
A mockup of the Aksleos model of Lamprell's jacket foundations.

If applied globally, the offshore wind industry could use almost 6.7 million tonnes of steel less by 2030, saving 1.6 million tons of carbon dioxide.
Instrumental to this optimisation effort was the ability to analyse the entire foundation, including the beams and joints of the jacket and the transition piece, in one single model at a square cm level or even smaller. This detailed level of analysis is made possible by Akselos' simulation software, which enables engineers to test and optimise thousands of designs virtually, reducing the need for physical prototypes and testing.
Digital Twins enhancing operations
In addition to optimising the design process, Akselos' technology also allows for real-time monitoring of the performance of structures by connecting real-time data to models to create structural digital twins. To this end, Akselos also built a digital twin of one of Lamprell's shore-based cranes for jacket assembly. To generate the twin, engineers installed nineteen sensors on the structure. During use, relevant data, such as loads, were directly fed into the digital twin to determine how they impacted structural performance.
A mockup of the Aksleos model of Lamprell's cranes.​​​​​​​

The speed and fidelity of the structural simulation gave Lamprell operators a nearly real-time view of how structural life is consumed, allowing informed decisions on inspection and maintenance. This allowed Lamprell to lift 30% more weight than the design capacity, demonstrating that the same crane can carry more weight and make more lifts.
Significant future potential
These successful projects between Akselos and Lamprell highlight the potential of simulation technology and real-time data processing to support the offshore wind industry's growth towards net-zero targets. With the ability to optimise designs and reduce costs, simulation technology presents a significant opportunity for engineers to create leaner, more efficient structures that positively contribute to the energy transition.
As engineers can significantly reduce the weight of foundations through simulations, similar optimisation can be applied to other wind turbine components, including the tower and rotor blades. The results of these projects demonstrate the power of technology to drive innovation and progress towards a sustainable future.