ZOLA electric launches world's largest solar home solution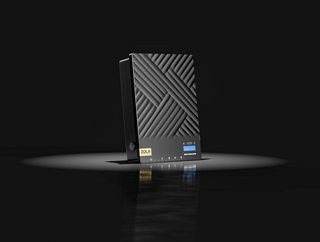 The new solution expands on ZOLA's portfolio of leading hybrid solar energy and storage solutions purpose-built for emerging markets
Tesla-backed ZOLA Electric unveils its latest solution, FLEX MAX. It's the biggest off-grid solar home solution, including the largest battery and solar panel technology on the global market. The launch enhances ZOLA's network by offering a product that caters to customers in both off-grid and on-grid areas.
FLEX MAX serves homeowners who want to power AC appliances, such as refrigeration and lights, and businesses seeking to power productive use products. It fits seamlessly into ZOLA's network of hardware solutions and can be installed, optimised, and managed via Vision, ZOLA's network management software. FLEX MAX extends ZOLA's mission to electrify communities and serves the 3 billion people without affordable energy. It offers "electrical infrastructure in a box" for customers with no connection or a weak grid connection. FLEX MAX allows for flexible charging from solar and grid, serving both rural and peri-urban communities. It also integrates new revenue models to offer financing solutions to customers and addresses the lack of traditional financing in developing markets.
Bill Lenihan, Chief Executive Officer of ZOLA Electric, said: "We are thrilled to be adding FLEX MAX to ZOLA's market-leading Enterprise technology platform, delivering distributed, clean, digital energy solutions to those that need it most. FLEX MAX offer significant hardware and software improvements and the most advanced battery technology that will be a game-changer in improving the reliability of energy systems in emerging markets.
"Through our valuable partnerships with local integrators and distributors, our solutions are installed in homes, businesses, schools and hospitals in 10 countries across four continents, serving over two million customers. ZOLA's platform of hybrid battery and storage solutions, monitored and managed by VISION, is the world's first fully integrated, modular and intelligent platform purpose-built for the Energy Access sector."
ZOLA's B2B model delivers clean, reliable and affordable energy to emerging markets globally, distributed through leading integrators in local markets including EDF, Shell, Econet/DPA and to emerging DRE (distributed renewable energy) integrators like Blue Camel in Nigeria. Its B2B model enables its integrator partners in local markets to efficiently build and manage networks that deliver community-level electrification to deliver Energy Access where it is needed most.