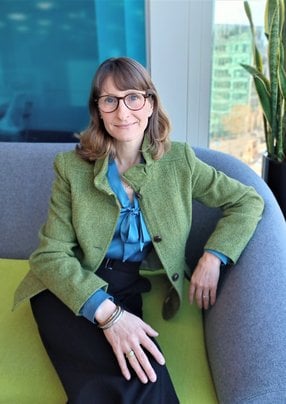 Courtney Holm
Vice President for Sustainable Futures at Capgemini Invent

Capgemini Invent supports other companies to become more sustainable. Courtney Holm, Vice President for Sustainable Futures, tells us more.
Healthy plants, pottery, and sustainable growth are some of Courtney Holm's core interests. As the Vice President for Sustainable Futures at Capgemini Invent, her role can sometimes touch on all three.
Capgemini Invent is an arm of the Capgemini Group that focuses on digital innovation, consulting, and transformation. Holm's role is to align sustainable development to client strategy and to help them embed cross-sector collaboration as a core competence.
Holm has always been interested in sustainability and started her career back in the 1990s studying environmental science. "I then moved on to literature, pottery, and sociology, because I wanted to understand and write about how human disconnection and distraction away from nature was the root cause of all of our environmental degradation and social issues."
During her literature degree, Holm focused on Shakespeare, believing no one else understood the human condition like him. Sociology to study society and human interactions and finally pottery as one of the first human expressions from Earth's bounty.
"Lo and behold, I couldn't get a job," Holm admits. "So, I started working in horticulture, studied it formally, earned a certificate and then continued working in nursery and greenhouse production."
This was in 2000 and was Holm's first commercial encounter with technology and software for production management. "Technology was just starting to evolve, especially in the agriculture and horticultural space. By the end of it, I was managing quite a lot of the greenhouses and the fields from a rudimentary smartphone."
After taking a yearlong break to travel, Holm moved to the UK to complete an MBA as she wanted to gain a broader understanding of corporate thinking around sustainable development. As such, she joined 2degrees – at the time, the world's largest online community of sustainability practitioners.
"I helped Tesco transform its fresh-food supply chain through the Tesco Producer Network and helped them launch their agricultural policy, through onboarding their global producers onto an online community to facilitate cross category collaboration. We also created the Tesco Knowledge Hub, with the remit to reduce the carbon footprint within its tier-one supply chain and support resource efficiency through cross-sector collaboration."
During her time in the UK, she learned that no one organisation could solve a systemic issue, and that multi-lateral collaboration was the only path towards a more sustainable future. To scale her impact, Holm understood that she needed to work with clients across different sectors, capabilities, and regions – which is why she decided to join a consulting business. She joined Capgemini Invent in the UK, as Capgemini was expanding its client-facing sustainability offerings, which appealed to Holm.
"From a sector perspective, Capgemini Invent assists both the private and public sector – including financial services, manufacturing, automotive, and life sciences, in addition to energy and utilities, consumer products, telecommunications, and technology services."
"The brand also offers other capability units, including 'Customer First' which helps clients to deliver exceptional personalised experiences and continuously reinvent their businesses and offerings. We have an 'Intelligent Industry' division, where we harness the potential of technology and data to transform and digitise products, industrial operations, and connected services across industries. And there's 'Enterprise Management', where we help deliver, transform, and manage operations for digital core, business processes, and enterprise applications for greater agility and operational efficiency."
Capgemini Invent has a further focus on business technology, including architecture and IT as a service, factories, and acceleration. There's also a focus on analytics and artificial intelligence.
Holm is a big fan of technology as an enabler for sustainable growth and, at Capgemini Invent, the team work to find digital solutions to help tackle environmental and social challenges.
Read the full story HERE.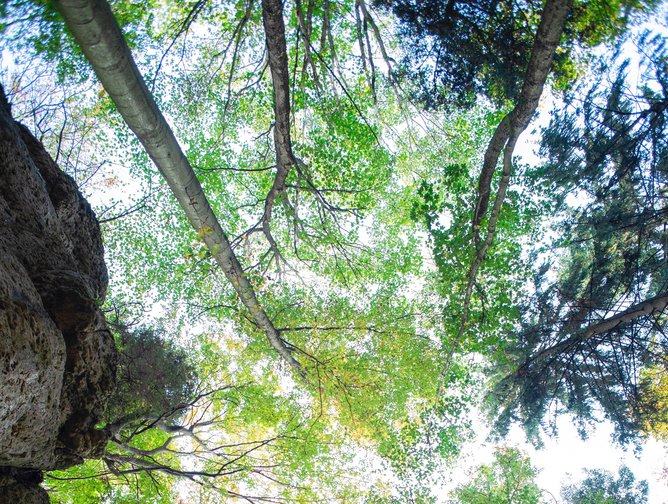 Capgemini Invent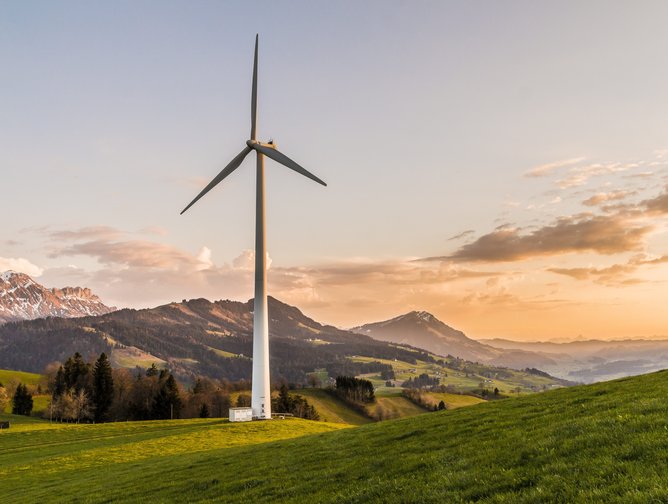 Capgemini Invent
"It's about turning it beyond building that market awareness; beyond that education to actually go after tangible, measurable, replicable claims"