Quorum: modernising the oil and gas industry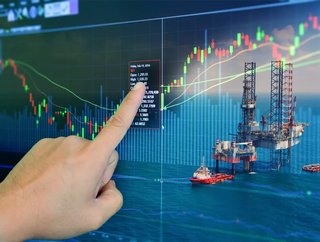 Leading software company Quorum has released a new report, whe...
Leading software company Quorum has released a new report, wherein it shares insights into the modern oil and gas industry and how it can modernise.
Released at a crucial time for the sector, which is continuing to experience a downturn in fortunes as a combined result of the price war and the COVID-19 pandemic, it is clear that the wider industry will need to reconsider its future to stay viable. 
The International Energy Agency (IEA) has warned energy companies to prepare for some of the most unfavourable trading conditions in recent memory: 
"Even assuming that travel restrictions are eased in the second half of the year, we expect that global oil demand in 2020 will fall by 9.3m barrels a day versus 2019, erasing almost a decade of growth," it commented.
As such, the agility and efficiency of operations could never be of more critical importance and it is on these topics which Quorum seeks to provide guidance on. 
Bringing technology up to speed
The crucial takeaways from Quorum's research indicate that oil and gas companies, on average, suffer from a notable lack of technological sophistication in their everyday operations: approximately one-third of polled decision-makers agreed with this sentiment.
More concerning, however, is the statistic that 90% of IT decision-makers find that their jobs are made actively more difficult because of outdated technology. 
This is an issue clearly not lost on oil and gas executives, 80% of which believe sub-standard operating equipment could lead to employees leaving the company, although 60% also worry that fixing the problem would ultimately prove too costly.
Despite this, 90% of oil and gas decision-makers believe that further investment in technology would yield greater success in the future. Quorum's report is hoped to incentivise spending in the short-term to bolster the sector's future prospects. 
SEE ALSO:
"Businesses don't need to overhaul and disrupt their current status quo, they need to modernise it," stated Gene Austin, CEO.
"As the industry enters a new era, we're excited to help companies innovate with new technologies that not only optimise their current operations but directly impact their bottom lines." 
A vision of the future
Building a new vision for the oil and gas industry requires a new operating philosophy, one which is informed by contemporary, successful tech trends and the way in which they've been implemented.
These include: adaptable software, a focus on flexibility and innovation, faster data feeds, robotic process automation (RPA), usage of data analytics, and talent succession planning.
In addition, Quorum recommends investment in four core technologies to structure the necessary framework: cloud, mobile, IoT (internet of things) and data analytics. 
Properly integrated, these four aspects can link together to form a self-improving cycle which enables maximum opportunities for operational optimisation; an agile stream of data from multiple sources can be assessed and fed back to decision-makers, allowing real-time improvements and reducing costs significantly.
Kang Chen, CIO of Concho Resources, believes that establishing this system was essential to the company's digital transformation.
"The data quality side was an ongoing challenge and organisations were spending 95-97% of their time cleaning up the data, and only 3-5% of time analyzing the data," he said.
"[Concho] only leveraged 10 to 20% of the data we owned or acquired; this research opened our eyes to the inherent value of our own data which was not being effectively applied."
Chen's testimony emphasises the value that other oil and gas companies could extract from Quorum's research. By appreciating and implementing new technological changes, it is possible to empower workers, shorten delivery cycles, understand assets, lower costs and increase efficiency.
For more information on energy digital topics - please take a look at the latest edition of Energy Digital Magazine.