ACWA Power signs US$12bn energy agreements with Uzbekistan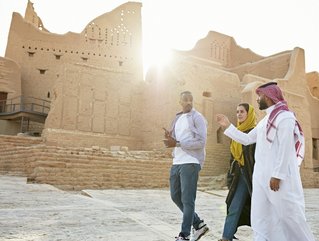 Saudi Arabia's ACWA Power signs renewable energy agreements, including the development of the largest onshore windfarm in Uzbekistan
ACWA Power, the Saudi power generation company, has signed three major energy agreements worth a total of US$12bn, with the Uzbekistani government.
Renewable energy projects in Uzbekistan
In a statement, the Saudi-based developer, investor, co-owner and operator of a range of power generation assets, said that the agreements include a Heads of Terms agreement for the development of a 1.5GW wind farm in Karakalpakstan – which will be the largest in Central Asia.
The second agreement covers an Investment Cooperation Agreement to jointly develop gas-to-power, renewable energy, and green hydrogen projects in Uzbekistan; while the third is related to charting a roadmap for the investment of green hydrogen in the country, in collaboration with Air Products.
The initiation of these projects is a part of the Uzbek government's long-term strategy to diversify the country's energy mix. It is targeting 8GW and 12GW of solar and wind capacity by 2026 and 2030, respectively.
"We are very pleased to further develop our cooperation with Saudi Arabia and with ACWA Power. ACWA Power is already implementing four energy projects in Uzbekistan, so these new ventures are based on a strong foundation of partnership and trust.
"This partnership will be a major contribution to Uzbekistan's achievements in developing and modernising the energy sector, and specifically our dedication to green energy. The joint projects will also give us access to the most modern technologies," said Azim Akhmedkhojaev, First Deputy Minister of Energy of the Republic of Uzbekistan.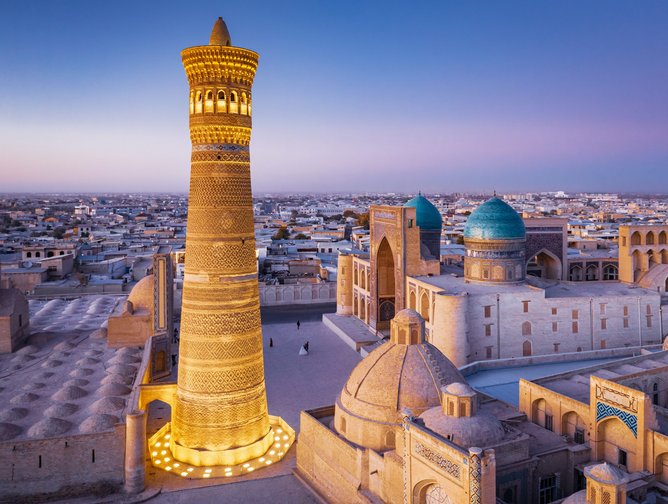 Biggest single-site onshore wind project in Central Asia
Located in North-Western Uzbekistan, the 1.5GW Karakalpakstan wind project will be one of the biggest single-site onshore wind projects in Central Asia and the world. The agreement lays the foundation on which a power purchase agreement and investment agreement for the facility would be initiated, the statement said.
Valued at US$2.4bn, the project is expected to achieve financial close by the end of 2023 and be fully commissioned by the first quarter of 2026. When complete, it is expected to power 1.65m households and offset 2.4m tonnes of carbon emissions per year.
The company has also signed an Investment Cooperation Agreement (ICA) with the Ministries of Energy and Investment and Foreign Trade, which will see all parties collaborate to develop projects in the sectors of gas-to-power, wind, hydroelectric and green hydrogen. Valued at US$10bn over a five-year period, work on these projects will start in 2023.
This agreement is the second phase of the previous MoU signed during a visit by a Saudi Arabian delegation to the Republic of Uzbekistan in January 2021.
"As the world's leading supplier of hydrogen and clean energy megaprojects, we are honoured to continue our collaboration with ACWA Power and the Republic of Uzbekistan, exploring clean energy solutions that support Uzbekistan's drive for decarbonisation and energy security for its people," said Seifi Ghasemi, Air Products' Chairman, President and Chief Executive Officer.
The 1.5GW Karakalpakstan wind project is ACWA Power's fifth project in Uzbekistan. The company's Uzbek portfolio also includes three wind farms, and a combined cycle gas turbine project, he explained.
With the signing of the current key agreements, Uzbekistan will become the second largest country for ACWA Power in terms of overall investment, added Moahmmad Abunayyan, ACWA Power chairman, while also highlighting Uzbekistan's place at the forefront of the energy transition in Central Asia.