Tesla records $1.61 billion net income in Q3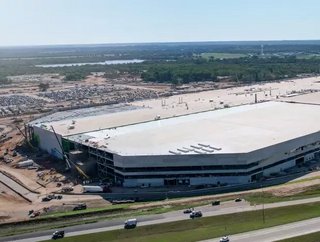 Volume growth and cost reduction saw Tesla's total deliveries rise to 241,391 in Q3
Tesla recorded $1.61 billion net income in Q3 and saw revenues jump 57% to $13.8 billion.
The growth in operating income was mainly due to vehicle volume growth and cost reduction. Total deliveries rose to 241,391, compared with 139,593 in Q3 2020. 
The carmaker aims to release its first Model Y production builds in Berlin and Austin before the end of the year.
"The pace of the respective production ramps will be influenced by the successful introduction of many new product and manufacturing technologies in new locations, ongoing supply-chain related challenges and regional permitting. We are making progress on the industrialisation of Cybertruck, which is currently planned for Austin production subsequent to Model Y," it said in a statement.
Geographical updates
California and Texas Its Fremont factory produced over 430,000 vehicles in the last four quarters and Tesla believes there is room for continued improvement. Model S production continued to ramp successfully in Q3 and Model X production ramp and first deliveries have begun. Gigafactory Texas (pictured) is progressing as planned. We are in the process of commissioning equipment and fabricating our first pre-production vehicles.
Shanghai For all of Q3, China remained its main export hub. Production has ramped well in China, and it is driving improvements to increase the production rate further. For standard range vehicles, we are shifting to Lithium Iron Phosphate (LFP) battery chemistry globally.
Berlin-Brandenburg Factory buildout remains on track with testing of equipment well underway. Tesla expects to receive final permit approval before the end of this year.
Technology updates
Autopilot and Full Self Driving (FSD) In Q3, Tesla hosted AI Day – its recruiting event to attract the best AI talent. After presenting our end-to-end vision of full autonomy (fleet data collection, labelling, simulation, neural net training, vehicle processing, etc.), as well as our next generation neural net training chip and humanoid robot project, we have received an "overwhelming number" of applications. In October, it started to expand its FSD City Streets beta to more drivers, based on demonstrated driver safety and attentiveness measured through their "Safety Score". It continues to monitor fleet data closely to help facilitate a smooth rollout.
Vehicle software a refreshed mobile app in Q3 streamlines the user experience, enables phone key for multiple vehicles simultaneously, and allows commands to be sent to the vehicle immediately upon opening the app and integrates the purchase of upgrades, subscriptions and accessories. In addition, Tesla added the Disney+ streaming video service, the Sky Force Reloaded scrolling arcade shooter game, Car Wash Mode and a number of improvements to cold weather performance.
Battery and powertrain The 4680 in-house cell project continues to progress. It is producing an increasing number of battery packs for testing purposes, and so far, test results meet expectations. Front and rear body castings, both needed for our structural battery pack architecture, are being produced at Gigafactory Texas.
Energy storage deployments increased by 71% year-on-year in Q3, mainly driven by strong Megapack deployments. Its new Megapack factory has a capacity of 40GWh, raising total Megapack deployments of 3GWh in the last 12 months.
Solar deployments were 83MW in Q3, increasing by 46% year-on-year, with cash/loan purchases accounting for nearly all solar deployments. Solar Roof deployments more than doubled and continued to grow sequentially in Q3. Tesla is making further cost improvements, particularly on the installation side, in order to increase the profitability of its energy division.