UK Government publishes Heat and Buildings Strategy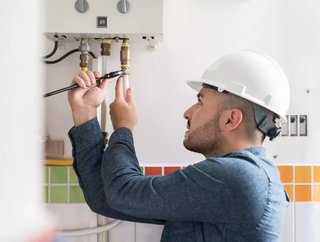 Grants of £5,000 will be available from April next year to encourage UK homeowners to install more efficient heating systems
The UK Government has published its Heat and Buildings Strategy in a bid to incentivise people to install low-carbon heating systems and replace their old boilers in the coming decade.
New grants of £5,000 will be available from April next year to encourage homeowners to install more efficient heating systems – like heat pumps that do not emit carbon when used – through a new £450 million, three-year Boiler Upgrade Scheme. These grants mean people choosing to install a heat pump will pay a similar amount as if they were installing a traditional gas boiler.
The £450 million Boiler Upgrade Scheme is part of more than £3.9 billion of new funding for decarbonising heat and buildings - but some say the budget is too low and the strategy not ambitious enough to meet net zero targets. Current prices for heat pumps are around £10,000.
Business and Energy Secretary Kwasi Kwarteng said recent volatile global gas prices have highlighted the need to double down on our efforts to reduce Britain's reliance on fossil fuels and move away from gas boilers over the coming decade to protect consumers in long term.
"As the technology improves and costs plummet over the next decade, we expect low carbon heating systems will become the obvious, affordable choice for consumers. Through our new grant scheme, we will ensure people are able to choose a more efficient alternative in the meantime," he said.

Active Building Centre's CEO Ron Cowley welcomed the government's support for equipping buildings with energy-saving heat pumps.

"All homes would benefit from needing less energy, but by using renewable energy to heat them we can drive down the harmful carbon emissions and pollution produced by burning gas," he said. "Forty per cent of emissions come from buildings, and they need a wholesale upgrade with higher standards for newbuilds and better insulation for existing housing."

He added its team is working hard to develop the technology and expertise "to help make these changes cheaper and easier", and to ensure the vital challenge of decarbonising our housing can be met across the country.

Lindsay Sugden, Head of Heat, Delta-EE, said while overall the grants are a step in the right direction to decarbonising a crucial area in the UK's overall emissions, these proposals are not sufficient to achieve the government's decarbonisation goals.

"The scheme falls short of bringing the costs of heat pumps and gas boilers in line, which would have required a £7,000 grant.  Furthermore, the available funding will only support the installation of 90,000 heat pumps over the next 3 years, significantly short of the 600,000 targeted," she said. 

"In addition, while a reduction in upfront costs is important, heat pumps currently can't compete with gas boilers on running costs, even with a gas crisis as the backdrop. Delta-EE's modelling suggests that current running costs for heat pumps need to be a third lower than they are today to achieve a payback against a gas boiler. A shift in levies from electricity to gas could go some way to addressing this issue – for example Denmark has seen success through reducing taxation on electricity for heat."

Greg Jackson, CEO and founder of Octopus Energy, said electric heat pumps are more efficient, safer and cleaner than gas boilers and can help make homes more comfortable with less energy. "Today we've crossed a massive milestone in our fight against climate change and to reduce Britain's reliance on expensive, dirty gas," he said.

Councils target 'green retrofits'

Over 1,000 homes a day could be retrofitted with low-carbon efficiency measures by councils by 2030 – reducing energy bills by nearly £700 million – with the right investment and support, according to a new plan unveiled by the Local Government Association (LGA) today.

Councils are a powerful partner in achieving net zero, able to impact on more than a third of all emissions from villages, towns and cities, such as through housing, transport and the natural environment. 

Ahead of the COP26 summit in Glasgow at the end of the month, a new report commissioned by the LGA, Delivering local net zero, sets out the case for why councils are best-placed to deliver green infrastructure projects in local communities, which would support the Government's ambition to level up, build back better and tackle the climate emergency.

The LGA is calling on the Government to use next week's Spending Review to begin work with councils and businesses on a national fiscal and policy framework to address the climate emergency. 

With the right powers and investment of £12.2 billion by 2030, the LGA report sets out how councils can:

Retrofit 3.49 million homes with energy efficiency measures by 2030, 2.34 million more than under the current plan – amounting to on average 1,017 homes retrofitted each day that would save £698 million per year from energy bills;
Create the warmer and comfortable homes and buildings that would reduce costs to the NHS by £1.9 billion every year;
Support almost 31,000 new, skilled jobs in the construction and retrofitting industries.