AGL Energy to close Loy Yang A power station in 2035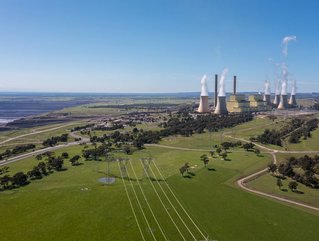 In a major step forward for Australia's decarbonisation journey, AGL Energy has decided to bring forward its closure date of the Loy Yang A power station
AGL Energy, Australia's largest energy generator, has announced that it is bringing forward the targeted closure date of the Loy Yang A power station in Victoria's Latrobe Valley by up to ten years earlier than planned, with the end of the 2035 financial year targeted.
Australia's decarbonisation journey
In a notification to the stock exchange, AGL said that the targeted accelerated closure of the station represented a major step forward in Australia's decarbonisation journey and supported the transition to a lower carbon world aligned with the Paris Agreement goals.
It added that the targeted earlier closure of Loy Yang A Power Station would avoid up to 200m tonnes of greenhouse gases being emitted compared to the previous closure date. The power station was initially slated to shut down by 2048, but in February 2022, AGL announced that it would be getting out of coal between 2040 and 2045.
The newly disclosed date will bring that schedule forward, as the company targets an accelerated exit from all coal fired generation. AGL's annual greenhouse gas emissions are expected to reduce from 40m tonnes to Net Zero on achieving targeted closure.
The company aims to progressively decarbonise its asset portfolio with new renewable and firming capacity, with an ambition to supply its customer demand with up to 12GW of new generation and firming capacity, requiring a total investment of up to AUD$2bn.
It added that this will be in place before 2036, funded from a combination of assets on AGL's balance sheet, offtakes and via partnerships. This commitment includes an interim target of having up to 5GW of new renewables and firming in place by 2030.
Loy Yang A is one of Victoria's newest coal-fired power stations and produces 2.,210MW of electricity – approximately 30% of the state's total.
AGL Chair, Patricia McKenzie, said: "Today we have set a new direction for AGL. Our decarbonisation and energy investment strategy sets a clear pathway for the company's future and its leading role in Australia's energy transition.
"We have listened to our stakeholders – in particular, our shareholders, as well as government and energy regulatory authorities. Their views were an important consideration as we reviewed the company's strategic direction after withdrawing the demerger proposal."
"Our purpose in undertaking the review was to consider options for AGL's future as a strong integrated entity in a way that enhances long-term shareholder value, and to achieve this in a complex energy environment, with increasing pressure to accelerate the pace of decarbonisation while maintaining energy affordability."
"AGL is committing to an ambitious but achievable strategy to deliver a responsible and accelerated low carbon future. We are aiming to reshape our energy portfolio into a cleaner and more flexible one, transitioning away from coal and focusing on new renewable and firming capacity."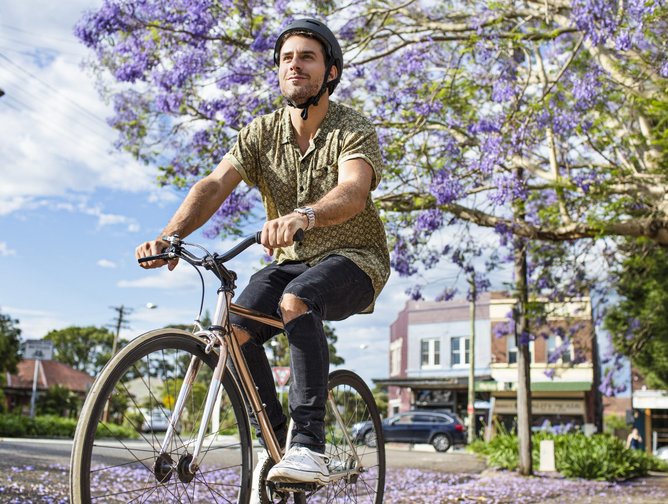 Renewable energy ambition Down Under
The statement added that the company remained on track to close its Bayswater coal plant in New South Wales' Hunter Valley between 2030 and 2033.
AGL's incoming Interim CEO, Damien Nicks said: "With the closures of Bayswater and Loy Yang A, we have also announced an ambition to meet projected customer energy demand with up to 12GW of new firming and renewable assets before 2036. AGL's future portfolio will be 'demand driven', meaning we will focus on capacity that responds to what our customers need - with the majority of new supply anticipated to be from wind and storage, including batteries."
"As part of this ambition, we've set an interim target of 5GW of new renewables and firming in place by 2030, expanding upon our 3.2GW pipeline of high-quality projects to meet our growth ambitions. We will also continue our plans to leverage our existing sites to create low emissions integrated industrial Energy Hubs.
"AGL's growth ambition will require significant capital investment, estimated to be up to AUD$20bn, which will be delivered in the 12-year lead up to our targeted exit from coal-fired generation. This represents a clear long-term investment opportunity for AGL and its shareholders to deliver on its growth ambition. AGL will evaluate various sources of funding, which includes a mix of AGL's own balance sheet, entering into offtakes, or through partnerships utilising third party capital."
"We believe that our ambitions to decarbonise and build a low-carbon portfolio represent an attractive opportunity to participate in Australia's energy transition and will ultimately provide access to a wider pool of capital sources."
"Importantly, AGL will continue its relentless focus on delivering for its customers as a leading multi-service energy retailer, and our goal of making the energy transition simple, accessible, and affordable for our customers. We will sharpen our focus on digitisation and advanced analytics to further simplify and automate how we operate and serve our customers," he concluded.