Aveva banks on energy and power efficiencies to spur rebound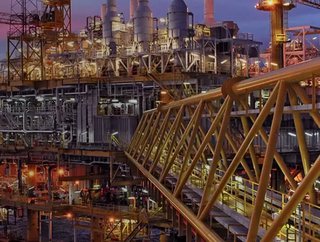 Aveva is confident it will prosper from the energy transition by driving digital transformation
AVEVA recorded a pre-tax profit of £34.2 million in the year ending March 31, down from £92 million in 2020, with revenue dropping to £820.4 million (£833.8 million).
But the industrial software company is confident that it will prosper from the energy transition and environmental efficiency by driving digital transformation - and foresees strong subscription growth continuing. Moreover the $5bn acquisition of OSIsoft in March unites unites leading brands in industrial software and industrial data platforms.
While the pandemic had a direct impact on planned capital projects being postponed, demand shift from 3D design software to project execution software grew:
Engineering which contributed 42% of revenue during the year, saw significant contract wins with EPC's such as Wood, Worley, and Petrofac. Likewise, demand shift to plant operations led to an increase in orders from owner operators managing engineering information as the core of the digitalization strategy within their existing plant facilities.  There were a number of significant wins including with Shell and BHP Group, while we also had an increase in orders from the Power End market with significant contract wins from companies including EDF.
 
Monitoring & Control represented 32% of AVEVA's total revenue as customers continued to focus on operations efficiency, remote operations, and collaboration. AVEVA also saw strength in mid-stream Oil & Gas with as a result, there were several O&G wins including from SoCalGas. In other sectors AVEVA also achieved significant order wins from customers including BHP Group.
 
Asset Performance Management represented 14% of total revenue with AVEVA winning its first mining customer in APM and continued a substantial global roll out with an Energy major.
 
Planning & Operations represented 12% of total revenue with growth supported by sales of Supply Chain planning solutions to help customers in the Energy sector operate efficiently in the context of the disrupted market.  There was also growth in the Food & Beverage and Metals and Mining sectors for Manufacturing Execution software.
Peter Herweck, CEO of Aveva Group, said through 2021 it helped industrial customers successfully navigate the short-term challenges of the pandemic whilst also creating innovative solutions to achieve their digitalisation goals. "The acquisition of OSIsoft brought a real sense of excitement from our employees and customers and our conversation is now focused as the recognition of the power and value of the combined products sets become apparent," he said. 
"It's clear that moving forward, Aveva has a strong springboard for the future long-term growth of the business. As we look ahead, we do so in the knowledge that AVEVA is optimally positioned to support customers in their digitalisation journey and in creating more sustainable and resilient businesses."