Energy efficiency: delivering measurable ROI
By Tuomo Hoysniemi, Division President, Drive Products at ABB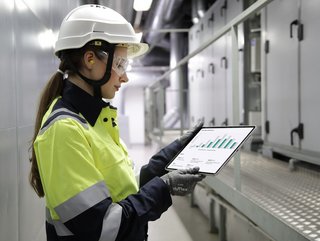 Tuomo Hoysniemi, Division President, Drive Products at ABB, explains how investing in energy efficiency maximises savings
Tuomo Hoysniemi, Division President, Drive Products at ABB, explains how investing in energy efficiency today maximises savings over the long term
The cost of energy is a significant concern for businesses – it affects their sustainability, profitability and growth strategies. Data on 2,300 business leaders from the ABB Energy Insights Report shows that three in five businesses reported that high energy costs might delay their progress toward sustainability targets.
At the same time, the report shows that the rising price of energy is cutting into profit margins and forcing businesses to reallocate funds away from areas that are key to growth, such as R&D, technology, infrastructure and marketing.
Fortunately, there are solutions available that can curtail the effects of rising energy costs. By investing in energy-efficient equipment, businesses can achieve the same outcomes using considerably less electricity. Since electricity is the top operating expense (OpEx) for many businesses, efficiency enables significant savings.
Energy efficiency: the first fuel for sustainability
The International Energy Agency (IEA) considers energy efficiency essential to achieving Net Zero. It describes efficiency as "the first fuel – the one you do not have to use, yet it gives you the services you need." The IEA has called on industry to invest in efficiency for both new and existing installations.
Improving the efficiency of electric motors must be a priority. They are essential to almost every sector, yet many are very inefficient. Collectively, industrial electric motors use approximately 45 percent of all energy produced, being primarily used in fans and pumps. By replacing older electric motors with more efficient modern systems, we could reduce total global energy consumption by up to 10 percent.
Improving efficiency with motors and drives
One effective way to improve a fan or pump motor's efficiency is to pair motors with a variable speed drive (VSD). A VSD adjusts a motor's speed to exactly match the requirements of the task. Any time it is not operating at full speed, it is saving power. Slowing a motor can produce significant savings – reducing a motor's speed by just 20 percent reduces energy use by 50 percent.
Despite this, experts currently estimate that only a quarter of all industrial motors are paired with a drive, so industrial businesses are missing out on a significant opportunity to save electricity.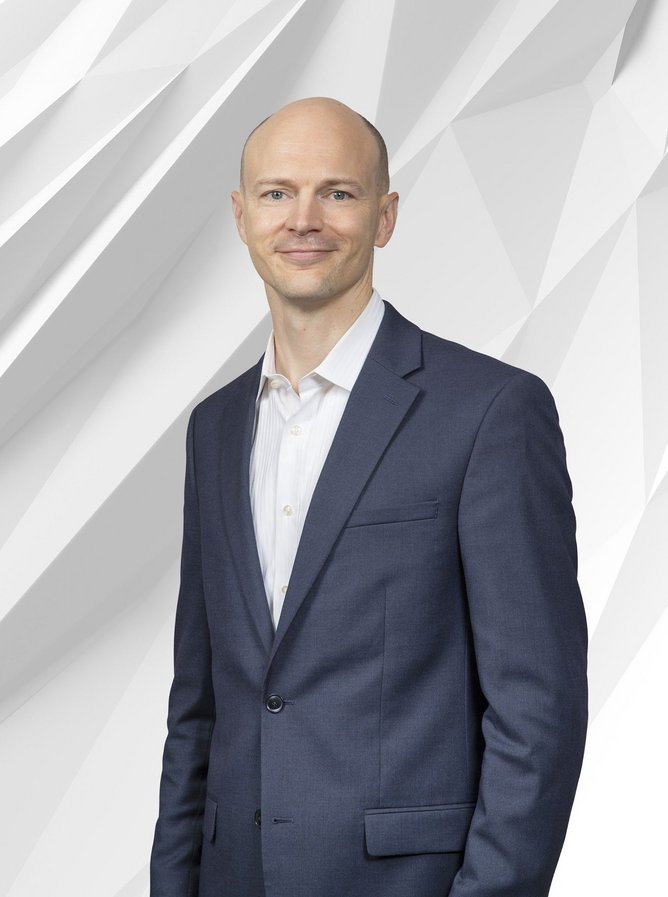 Tuomo Hoysniemi, Division President, Drive Products at ABB
In addition to adding drives, facilities can upgrade to more efficient electric motors. The EU Ecodesign Regulation requires new installations and upgrades taking place after July 2023 to use motors of IE4 level efficiency or greater. The most efficient motors today are synchronous reluctance motors (SynRM), which achieve IE5 efficiency by using a VSD. Upgrading from an existing IE2 motor to an IE5 SynRM motor-drive package cuts energy losses by approximately 50 percent. Modern motors are designed to work as drop-in replacements for older models, making it easy to upgrade.
In addition to hardware improvements, digitalisation can take energy efficiency to the next level. Digitally connected drives transmit valuable data from the motor and driven machine to show exactly how much energy is being used. Operators can then analyse this data, identify potential inefficiencies, then take action to address them – thus, increasing their energy efficiency while maintaining process quality and reliability.
The financial benefits of energy efficiency
By using less energy, more efficient equipment produces significant savings. These savings mean that it pays for itself. Typical payback periods for equipment such as a VSD, for example, may be around one to three years, but while energy prices are high they can be as low several months. To quickly and easily estimate the potential energy and cost savings for your facility, try ABB's EnergySave Calculator.
For example, a sewage treatment plant in Bocholt, Germany, upgraded the motors in its pumps to IE5 SynRM motor-drive packages and redesigned the pump geometry. It now processes the same volume of water using 40 percent less electricity, resulting in a significant reduction in OpEx. Now that the motors and drives have paid for themselves, they will continue to produce savings throughout their useful lifetime.
Energy efficiency: better for planet and profit
The news that businesses are having to cut important investments and delay sustainability efforts is concerning. Fortunately, the technology is available today to enact meaningful change. Energy efficiency is the key to overcoming both the financial challenges of high energy prices and doing the right thing by achieving sustainability targets.
Learn more at: https://new.abb.com/drives/energy-efficiency