Top 10: Biggest Renewable Energy Companies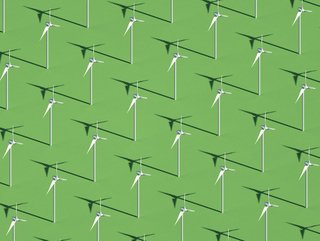 The energy industry experienced a 'year like no other' in 2022, as a record amount of energy from renewable sources was generated
Energy Digital Magazine takes a look at which companies are leading the change towards a more sustainable future
What was once considered a niche segment of the energy industry has evolved into being an important source of power in many regions across the world. As organisations aim for net-zero emissions by phasing out fossil fuel power, they are ramping up their innovation and broadening their range of offerings to bolster their capacity for renewable energy.

In line with this, we present the top 10 renewable energy companies and their initiatives that are propelling the transition to net zero.

Market cap: $2.74bn
Canadian Solar, based in Canada, specializes in designing and producing solar photovoltaic modules and providing energy solutions. Additionally, they manage solar power projects and provide operation and maintenance services. Canadian Solar extends its services to customers located in over 160 countries.
Market cap: $3.92bn
Daqo New Energy, based in Shanghai and established in 2008, identifies itself as one of the most economical producers of high-purity polysilicon for the solar PV industry. It operates its manufacturing facilities in Xinjiang, China, with a production capacity of 70,000 metric tons. The polysilicon produced by Daqo is utilized in the creation of solar power solutions, such as cells and wafers.

Market cap: $5.16bn

Brookfield Renewable Partners runs renewable power generating facilities in North America, Colombia, Brazil, Europe, India, and China. The company generates electricity through hydroelectric, wind, solar, distributed generation, pumped storage, cogeneration, and biomass sources. Brookfield Renewable operates one of the world's largest publicly traded, pure-play renewable power platforms. Their portfolio consists of hydroelectric, wind, solar and storage facilities in North America, South America, Europe and Asia.

Market cap: $5.2bn
Algonquin Power & Utilities, headquartered in Oakville, Ontario, Canada, offers rate-regulated utility and renewable energy services to over one million customers throughout North America. Its operating business, Liberty, provides services such as natural gas, water, and electricity. Additionally, the company invests in various clean and renewable energy sources, such as solar, wind, hydro, and thermal.
Market cap: $8.18bn
Founded in 1997 and headquartered in Latham, New York, Plug Power has grown to become a significant player in the hydrogen fuel cell industry. The company has partnerships with major corporations such as Amazon, Walmart, and Home Depot, and its fuel cell technology is used in more than 40,000 vehicles worldwide.
Market cap: $12.97
Siemens Gamesa is a wind engineering firm headquartered in Spain that offers a range of equipment and services related to onshore and offshore wind turbines, turbine gearboxes, and off-grid systems. The company also provides maintenance and reconditioning services to its customers worldwide. Having installed its products and technology in more than 90 countries, Siemens Gamesa has a global presence. Forty years ago, Siemens recognized the potential of blending nature and engineering, foreseeing the possibility of using clean energy to power factories and cities while improving air quality.

Market cap: $29.58bn
Vestas Wind Systems is a wind energy company headquartered in Denmark that specializes in the development, manufacturing, and installation of wind turbines. They also offer service contracts, spare parts, and related activities through their service segment. The company has successfully installed wind turbines in numerous countries around the world. With the help of their 29,000 employees, Vestas is committed to creating a better world by designing, manufacturing, installing, developing, and servicing wind energy and hybrid projects globally. Their sustainable energy solutions have already prevented the emission of 1.5 billion tonnes³ of CO₂ into the atmosphere and contributed to a more sustainable energy system, having installed over 145 GW of wind turbines in 85 countries.
Market cap: $36.19bn
Orsted A/S is a Danish renewable energy company that specialises in developing, constructing, and operating offshore wind farms. Today, Orsted is the world's largest developer of offshore wind power, with a total capacity of over 7.5 GW installed and under construction. The company has developed offshore wind farms in several countries, including the UK, Germany, Taiwan, and the United States. Orsted has a strong commitment to sustainability and has set ambitious targets to reduce its carbon footprint. The company aims to be carbon neutral by 2025
Market cap: $72.67
Iberdola SA is a Spanish multinational electric utility company that is headquartered in Bilbao, Spain. The company is one of the largest utilities in the world and operates in over 40 countries, primarily in Europe, the Americas, and Asia. Iberdrola is primarily focused on the generation, distribution, and commercialisation of electricity. The company generates electricity from a mix of sources, including wind, hydro, nuclear, and natural gas, and it has a significant presence in the renewable energy sector.

Market cap: $147.57bn

NextEra Energy, Inc. is a leading clean energy company based in Florida, USA. The company is one of the largest renewable energy producers in the world, with a current generating capacity of approximately 30,000 megawatts, largely from wind and solar sources. NextEra are the world's largest utility company, built and based in America, they generate more wind and solar energy than any other company in the world. The company has a strong commitment to sustainability and has set ambitious goals to reduce its carbon dioxide emissions, including a target of reducing its carbon dioxide emissions rate by 67% by 2025, compared to 2005 levels.