Top 10: Energy Companies Using Blockchain Technology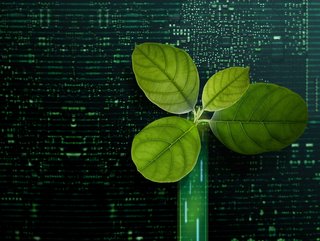 Blockchain offers a secure platform for P2P trading that tracks the transaction of assets, such as a unit of energy
Blockchain technology is viewed as a promising tool in the energy sector to record and streamline transactions between energy generators and consumers
Blockchain has numerous applications, from peer-to-peer energy trading to verifying energy origins. Experts predict that blockchain technology can revolutionise the energy sector by improving energy operations throughout the value chain and managing the complexities of a decentralised energy system. Blockchain technology provides a means to legitimise, secure, and automate energy transfers without intermediaries. According to Emergen Research, the global blockchain in energy market size is expected to grow to $8,761.4 million in 2027, registering a CAGR of 56.1% during the forecast period.
We take a look at the top 10 energy companies offering blockchain technologies
Automated Pay-Per-Use is a new offering from Siemens Energy that enables utilities to pay for upgraded services only when they are used. A portion of the cost is paid when revenue is generated through successful electricity sales. This payment model is facilitated by blockchain technology, which ensures that the power plant's precise profits are accurately calculated and distributed on a pro-rata basis.
Energy giant, Shell, believes blockchain technologies is the missing key in facilitating the energy transition. Shell is investigating the potential of blockchain technology to encourage the adoption of sustainable fuels in the transportation sector. Additionally, the company is considering blockchain as a way to validate carbon credit programmes. By tracking the effectiveness of nature-based solutions for carbon capture and avoided emissions, blockchain can prevent the double-counting of carbon credits, maintain the quality of reforestation or conservation projects, and ensure the transparency of the carbon market.

Spending over 1.5 billion EUR on its digital transformation within the last decade, the French energy giant is spearheading blockchain technologies. One way this is done is by managing energy transactions, including supply, distribution, and consumption. The company is also utilising blockchain tech within trading renewable energy certificates (RECs), peer-to-peer energy trading, and EV charging.

Backed by Japan's Marubeni, WePower is an Australian blockchain company that facilitates a direct connection between green energy providers and energy buyers, such as investors and end-users, enabling them to buy energy in advance at discounted rates. To achieve this, the firm has created Ethereum Smart Energy contract tokens, which are sold through its e-commerce platform. The tokens are intended to streamline and standardise renewable energy, allowing businesses to purchase the exact amount they require while also being able to sell any excess capacity.

The Australian company, focused on software and technology, is committed to increasing the availability of renewable energy. In April 2020, the company collaborated with ekWateur, a renewable energy provider in France, to establish a blockchain energy trading platform that allows users to select their preferred energy source within France. Additionally, in 2021, Powerledger upgraded its energy blockchain technology by transferring its platform from Ethereum to the more energy-efficient Solana, which enables faster transaction processing and higher throughput.

SunContract is a P2P energy trading platform that uses blockchain technology to enable the buying and selling of renewable energy. With over 5000 registered customers in Slovenia, the platform is tailored to the needs of environmentally conscious consumers. SunContract's goal is to create a Global Energy sharing and trading Marketplace (GEM), which eliminates intermediaries and empowers customers to interact directly with each other. This allows for greater energy self-sufficiency and facilitates the growth of a more sustainable energy economy.

The Iberdrola group has initiated a blockchain-based pilot project that ensures real-time verification of the renewable nature of energy supplied and consumed. Through this technology, the company has successfully connected electricity generation plants to specific consumption points, allowing for complete traceability of the energy source. This approach promotes transparency and incentivises the use of renewable energy.

To move from theory to practice, Enel's team has formulated operational specifications for three potential applications, or "use cases," that involve grids, trading, and renewable energy. These use cases are intended to test the feasibility of using blockchain architecture for managing medium and low voltage grids, creating a peer-to-peer trading platform for commodities and energy markets, and enabling payment systems on micro-grids for renewable energy. Enel is now inviting startups to participate in these challenges, with the goal of identifying the most suitable partners to carry out the development work.

With a market cap of 9.81 bn euros, ACCIONA is an industry heavy hitter within the energy sector and is constantly evolving its blockchain capabilities.

The multinational company based in Spain, partnered with FlexiDAO to develop the world's first energy blockchain platform, called GreenH2chain. This platform aims to ensure that all green hydrogen is produced from renewable sources by allowing users to track and visualise the entire value chain of green hydrogen in real time, from anywhere in the world. Additionally, the platform will be implemented in the Power to Green Hydrogen project, designed to create a green ecosystem on the island of Mallorca (Spain). ACCIONA will also use GreenH2chain in all future renewable hydrogen generation projects.
As part of the WIPRO-SAP co-innovation programme, the "Green Energy Tracking and Distribution System" (GETDS) was created using SAP Cloud Platform Blockchain. This solution caters to the changing needs of the green energy industry, where energy retailers and Distribution Service Organisations (DSOs) must devise new business models that motivate customers to become prosumers while meeting regulatory requirements for using locally sourced green energy. The solution employs SAP Cloud Platform business applications, SAP Fiori UI, and SAP IS-U Energy Data Management/billing, with blockchain technology integrated as a transactional system.

SAP's Blockchain-as-a-Service offers access to blockchain services from companies like Hyperledger Fabric, MultiChain, and Quorum. This is achieved through the utilization of SAP's blockchain components, namely the SAP Cloud Platform Blockchain and SAP HANA Blockchain Service. These components allow for the connection of enterprise blockchain platforms to SAP HANA.