Top 10: Energy Conferences for Industry Professionals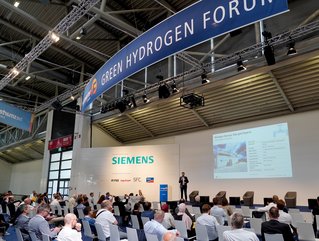 Green Hydrogen Forum 2023
The top, must-attend energy conferences for executive decision-makers and key figures within the energy industry
As global emissions face rapid reductions, the energy transition has now reached a crucial turning point. In an age marked by uncertainty, where the contrast between expectations and actuality continues to widen, the worldwide industry must strive to envision the unimaginable and generate opportunities despite disparities.

We have compiled a list of the must-attend energy conferences and events from around the globe in 2023, bringing together top energy, industrial, and government leaders to re-examine intersectoral net-zero discussions and tackle the most pressing business-critical challenges of the industry in a collaborative manner.
Where: Perth, Australia
When: March 15-17
Every year, the energy hub of Australia, Perth, hosts AOG Energy, a crucial event that brings together the entire oil, gas, and energy supply chain. With over 40 years of history, AOG has become a significant platform for discovering innovations, capabilities, and opportunities in the industry, supported by major operators, government, and industry stakeholders.
Where: Amsterdam, Netherlands
When: March 14-16
Solar Solutions International is the biggest solar energy trade fair in Northwestern Europe and focuses on new innovations and more than 100 practical seminars highlighting the latest advancements in energy storage, smart products, and a constantly expanding range of solar panels. As a strictly B2B event, Solar Solutions International provides exhibitors and attendees with a unique opportunity to network at a high level. Simultaneously, the largest trade fair for sustainable climate technologies in the Benelux, Sustainable Heating, is also taking place.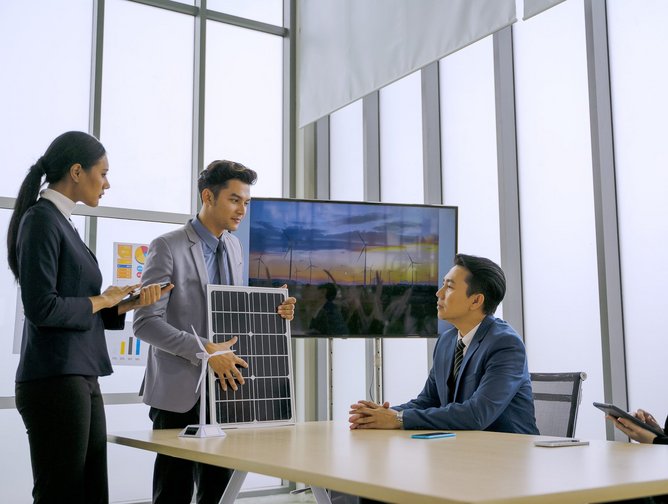 Where: Miami, Florida
When: August 22-24
Following a successful 2022 edition, the Energy Expo is returning as an in-person physical tradeshow in Miami, Florida, for B2Bs to meet any clean energy needs. The tradeshow will feature equipment, technologies, products, and educational opportunities for the solar, energy storage, EV charging, clean energy, energy-saving, and smart tech industries. It is the only event in the Western Hemisphere that serves both the United States and Latin American/Caribbean markets, which include over 45 countries. The Energy Expo aims to connect manufacturers and distributors with buyers, professionals, dealers, municipalities, contractors, installers, and potential representatives from the served markets.
Where: Hanoi, Vietnam
When: February 24-26
The SGGE 2023 conference is a premier global event that showcases groundbreaking advancements in the fields of Smart Grid and Green Energy. It provides a unique platform for researchers and practitioners from diverse scientific disciplines to connect and exchange ideas on how to improve Smart Grid and Green Energy-related techniques.
World-renowned speakers, the most recent techniques, developments, and the newest updates in Smart Grid and Green Energy are hallmarks of this conference.
Where: Tokyo, Japan
When: February 28-March 2
With an 80% C-level attendance, 2,000+ attendees, and 150+ companies, Japan's Energy Summit & Exhibition serves as a leading global forum that brings together high-level stakeholders from various points along the energy value chain, including Japanese buyers, government officials, and international suppliers. These experts will convene to discuss crucial topics impacting the industry today, such as the vital role of LNG and gas in maintaining energy security, the ongoing transition to hydrogen and ammonia, and the application of low-carbon solutions.
In addition to the informative industry sessions, attendees will also have ample opportunities to network with one another and explore the newly launched international exhibition on-site.

Where: Vancouver, Canada
When: May 9-11
Featuring 85 speakers and 200 exhibiting companies, the Canada Gas & LNG Exhibition and Conference (CGLNG) is in its 9th edition and is growing in conjunction with the industry. Being the only event of its kind, CGLNG is all about advancements occurring within the market, such as the recent FID on LNG Canada, and unite the entire value chain, including producers, pipeline players, LNG projects, transportation companies, petrochemical players, and power producers from Canada and around the world.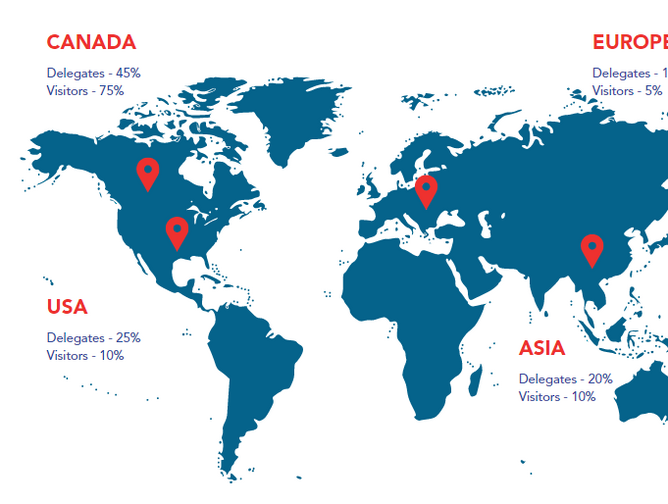 Where: Munich, Germany
When: June 14-16
Intersolar Europe 2023 will gather global solar industry manufacturers suppliers, distributors, service providers and partners for a 3-day experience, providing numerous business networking opportunities. The show will feature exhibitions, on-site demonstrations, and workshops. The comprehensive Intersolar Europe Conference will offer in-depth insights on markets and technologies, with a special emphasis on PV Production Technologies. In addition, the trade fair will be the venue for the prestigious Intersolar AWARD, recognizing the most exceptional innovations in different categories.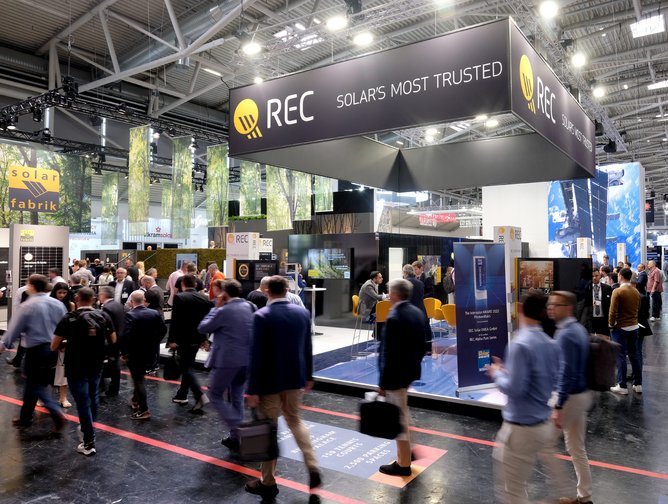 Where: New York, USA
When: June 7-8
Featuring the tagline 'from disparity to possibility', Reuters Global Energy Transition 2023 conference will bring together 750+ executive decision-makers to re-construct the conversation surrounding the energy transition.
The event will feature strategic sessions offering direction-setting insights and breaking news, as well as sessions dedicated to market-leading technologies and disruptive innovations. Additionally, there will be intimate and interactive sessions that will address specific industrial challenges.

The speaker faculty includes global executives, policymakers and energy pioneers will guide the conversation surrounding the path to net-zero, and includes TATA Power, Duke Energy, the US Department of State, ExonMobil, and more.

Where: Abu Dhabi, UAE
When: May 8-10
Attended by over 10,000 power and utilities professionals, the World Utilities Congress is distinctively in the energy calendar, between COP27 in Egypt and COP28 in the UAE. The event will assemble international energy leaders, policymakers, innovators, and industry experts from the power and water utilities value chain to deliberate on significant trends and obstacles influencing the industry as utilities worldwide strive to provide secure, sustainable, and cost-effective energy.
Participating speakers at the 2023 event include Schneider Electric, TotalEnergies, the World Nuclear Association, Siemens Energy, and many more.

Where: Abu Dhabi, UAE
When: October 2-5
Coming in at number one is the undisputed leader of the energy event space, ADIPEC. With over 160,000 attendees and 2,200 exhibiting companies, ADIPEC stands as the world's most comprehensive and extensive gathering for the energy industry. From 2-5 October 2023, over 2,200 exhibiting companies, 54 NOCs, IOCs, NECs, and IECs, as well as 28 international exhibiting country pavilions, will convene to explore market trends, seek solutions, and conduct business across the complete energy value chain.
In addition to the exhibition, ADIPEC 2023 will showcase four distinctive zones, including the Maritime & Logistics Zone, Digitalisation in Energy Zone, Smart Manufacturing Zone, and the Decarbonisation Zone. These tailored industry exhibitions will provide a platform for the global energy industry to fortify existing business partnerships and develop new models of cross-sector cooperation to unlock and optimise value across businesses and drive future growth.