Top 10 priority actions for clean energy technologies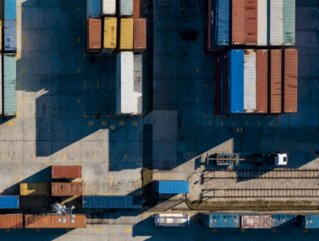 New IEA report on clean energy technology supply chains focuses on solar PV, batteries for electric vehicles and potential of low-emissions hydrogen
A new report published by the IEA summarises developments in selected clean energy technology supply chains and future needs, focusing on solar PV, batteries for electric vehicles (EVs) and low-emissions hydrogen, and provides a framework for governments and industry to identify, assess and respond to emerging opportunities and vulnerabilities, with specific insights for the IndoPacific region. Here are the report's 10 key findings.
10: Sustainable supply chains are key to sustainable energy
The deployment of clean energy technologies needs to be scaled up rapidly around the world to avert the worst effects of climate change. The IEA's Net Zero Emissions by 2050 Scenario, described in detail in the Net Zero by 2050: A Roadmap for the Global Energy Sector report prepared in 2021 for the Conference of the Parties in Glasgow, sets out an energy pathway consistent with limiting global temperature increase to around 1.5 degrees Celsius.
The huge increase in the deployment of solar PV, EVs and low-carbon hydrogen in that scenario calls for rapid growth in the manufacturing of these technologies, as well as the production of essential material and mineral inputs.
09: Rapid expansion of solar is key to reaching net zero
The generation of electricity using solar PV technology is a central pillar of the clean energy transition. Annual average capacity additions in the Net Zero Emissions by 2050 Scenario quadruple over 2020-2030, with solar accounting for roughly one-third of total generation by mid-century – up from just 3% today. The annual installation of PV panels reaches 630 GW in 2030 (up from 151 GW in 2021), with associated demand for critical minerals increasing to 4 000 kilo tonnes (kt) by 2030 (up from 1 000 kt in 2021).
08: Electrifying vehicles hinges on adequate critical minerals supplies
Accelerating the uptake of EVs will require a massive expansion in the supply of batteries, which will drive up demand for several critical minerals. Like solar PV, global sales of electric cars have soared over the last few years, doubling in 2021 alone to a record 6.6mn.
Just 120 000 were sold in 2012. Sales of electric buses (up 40%) and medium- and heavy-duty trucks (up 100%) have likewise seen large increases in the last year. In the Net Zero Emissions by 2050 Scenario, the global fleet of EVs reaches 350 million (excluding two/three-wheelers) and their share of the total vehicle fleet around 20% in 2030.
07: Low-emissions hydrogen will play a pivotal role
The emergence of low-emissions hydrogen will also call for expanded and more sustainable supply chains. Compared with solar PV and EVs, lowemissions hydrogen – produced by electrolysis or steam reforming of natural gas with carbon capture, utilisation and storage (CCUS) – is still in its infancy, with production of around 30 kt via electrolysis and 0.7 Mt via CCUS in 2021.
06: Striving for net zero will redefine energy security
The clean energy transition is fundamentally changing the nature of energy security. The IEA defines energy security broadly as the uninterrupted availability of energy sources at an affordable price. There are several aspects to this. Long-term security hinges on the timeliness of investments to supply energy in line with demand, while short-term security is linked to the ability of the energy system to react promptly to sudden changes in the supply-demand balance.
05: Future supply chains must be secure, resilient and sustainable
A comprehensive and coordinated approach is required to develop and expand global clean energy technology supply chains that are secure, resilient and sustainable. This means supply chains that can meet the needs of a net zero pathway and that can absorb, accommodate and recover from both short-term shocks and long-term changes, including material shortages, climate change, natural disasters and other potential supply disruptions.
04: Map supply chain risks and vulnerabilities
Disruptions to clean energy technology supply chains could have a marked impact on the world's ability to achieve net zero emissions. Understanding the risk profile of each element of the supply chain is a key step in developing an overall appreciation of the risks to and vulnerabilities of the supply chain. It is also critical for establishing where efforts to enhance security and resilience should be focused. These risk profiles can look quite different depending on the country, region and technology.
03: Supply chain risks are acute for battery and solar components
The risk of a supply disruption and its potential impact are especially pronounced for several major components of batteries for electric vehicles and solar PV. For example, the supply of lithium – a critical component of batteries – is relatively concentrated, the investments needed to boost supply are large and some sources of supply are vulnerable to trade or natural disruptions.
02: Supply chain diversity is critical to secure supplies
Supply chain concentration – the extent to which market shares are concentrated among a small number of production facilities, firms, countries or regions – is a primary risk for clean energy technologies.
Concentration at any point along the supply chain makes the entire supply chain vulnerable to incidents, be they related to individual country policy choices, natural disasters, technical failures or company decisions. Russia's invasion of Ukraine, which could disrupt supplies of class 1 nickel needed for EV batteries, and the recent disruptions to manufacturing of various components for solar PV and batteries in China due to Covid-19 lockdowns, are but two recent illustrations of this risk.
01: To reach net zero clean energy technologies must be stepped up
The massive increase in the deployment of clean energy needed for the world to achieve net zero is predicated on an unprecedented acceleration in the scaling up of related supply chains. The next decade will be critical. Any delays in rolling out solar PV, EV and hydrogen technologies will mean that reaching net zero by mid-century will become increasingly more difficult.
In the IEA's Net Zero Emissions by 2050 Scenario, the electricity sector is the first to achieve net zero emissions, mainly because an array of renewable and other clean energy technologies are already available on the market. Solar PV, which has seen record growth over the last few years (solar generation increased by 26% in 2021, up from the previous record of 23% in 2020) accelerates in the coming years, increasing nine-fold by 2030 and almost a 30-fold by 2050 compared with 2020 levels.
This would require a sustained increase in the production of PV modules and related components and raw materials. Sales of EVs also continue to surge in the next few years, driving up both the need to generate electricity and the need for materials and components to make batteries.
Hydrogen and hydrogen-based fuels – another key pillar of decarbonisation – take off during the 2020s, calling for new and expanded supply chains for electrolysers and CO2 capture, transport and storage infrastructure.