Top 10 SaaS trends in 2021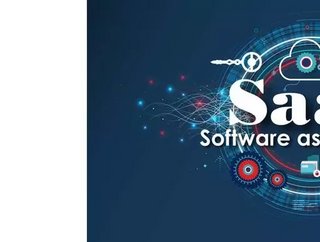 Datapine outlines the 10 key SaaS trends this year...
Software-as-a-service (SaaS) is becoming an increasingly viable choice for organizations in search of accessibility, functionality, and versatility in a competitive business environment.
It's possible for companies to run SaaS software solutions and online data analysis without the need to rely on installing and running applications on their own computer systems and data centers. As such, these innovations are rising in popularity every year.
SaaS is taking over the cloud computing market. Gartner predicts that the service-based cloud application industry will be worth $143.7 billion by 2022 - a level of growth that will shape SaaS trends in 2021. Here are the top 10 SaaS trends identified by datapine. 
10: Low-Code Capabilities...
SaaS platforms continue to expand their reach year-by-year and 2021 will be no exception. Particularly due to the emergence of 'no-code' and 'low-code' platforms, tech startups can bring their SaaS-based content to life with less technical experience.
These out-of-the-box style data centers (SaaS platforms for SaaS platform providers, if you will) won't eliminate the need for developers or engineers. But, having less code to write to form the foundations of your platform or solution means that technical staff or contractors can spend more time driving innovation.
No code SaaS capabilities will increase productivity and bring new players to the market faster in 2021, meaning that exciting new solutions will emerge from the digital woodwork.
09: Enhanced Mobile Optimization...
In our mobile-driven age, we're free from the shackles of time or geographical location, meaning that people can connect with their peers and remain productive 24/7, 365 days of the year.
Increasingly, companies across sectors operate critical parts of the businesses from their tablets or smartphones. Plus, more employees than ever feel empowered to perform their jobs better by being able to work with dynamic mobile dashboards and various tools.
As we move towards a new year at warp speed, an increasing number of SaaS vendors that adopted a mobile-first mentality last year will develop new solutions to meet the growing demand of the mobile SaaS market - a trend that has been accelerated by the enduring threat of COVID-19.
In 2021, enhanced mobile optimization will become a top priority for almost every SaaS startup or provider.
08: Micro-SaaS...
The eighth SaaS trend is micro-SaaS. Like any innovative and invaluable industry on the rise, large numbers of players begin to enter the arena, saturating the market and intensifying the competition – which means in 2021, and beyond, SaaS companies will have to find new ways to innovate, offer value, and connect with new prospects.
In response to a new, more competitive climate, expect to see more micro-SaaS innovations emerge this year. Typically, micro-SaaS businesses are run by a small team, sometimes even by one or two people. Micro-SaaS products are usually complementary add-ons to existing platforms or developments, created with the aim of improving a missing feature or enhancing an existing SaaS product.
These more niche, more 'miniature' SaaS offerings could prove increasingly valuable to businesses across industries in 2021, which means we can all expect a host of fresh micro-SaaS innovations over the next 12 or so months.
07: Migration to PaaS...
As the SaaS industry evolves and innovation increases, many developers or providers will focus on customer retention on top of customer acquisition.
In 2021, we expect to see SaaS migrating towards the realms of PaaS (platform as a service) – developments that empower businesses to build custom apps as add-ons to their original services. The likes of Salesforce and Box have recently launched PaaS-centric services in a bid to hold a strong market share in their niche, and we expect to see this SaaS trend become all the more prevalent this coming year.
Three key advantages of using a PaaS development are agility, scalability and security.
06: White Label SaaS...
One of the latest and most intriguing topics in SaaS is the emergence of white labeling, which will become more prominent in 2021.
Essentially, SaaS white labeling is a process where a software-based business creates a fully developed, tested, and finalized platform and then sells it to another company so they can customize and sell it under their own branding. It can be also a part of embedded BI tools, where companies integrate a solution within their own application.
The white label revolution will prove particularly valuable to startups looking to gain market share quickly and with less logistical or financial costs to consider. In practice, BI dashboard software can be used as a SaaS solution that is completely white-labeled and adjusted to specific branding needs of a company or departments.
Businesses that sell their white label products also stand to expand their revenue streams by selling their platform framework to other brands and startups. There are brands that develop their own mobile payment and loyalty program application but also white labels it for other brands, so they can market and promote the platform as their own.
05: Growing need for API Connections...
The API (Application Programming Interface) has been a fundamental part of software development for years, and this is precisely what our fifth SaaS trend focuses on.
With the explosion of SaaS solutions and adoption by the market, the need to integrate them into an existing business system appeared. Some companies may want to migrate all their data to a cloud platform, but many actually would rather harmonize it with their already existing infrastructure in order to improve it – and this is where the problem lies.
At first, SaaS providers didn't come with a complete integration solution. That failure served to complicate the work and caused them to disappoint their customers. They would then redirect their clients to a third party to supply the specific APIs enabling the customer to integrate the cloud into their system.
However, more SaaS vendors tend to provide greater integration capabilities instead of redirecting their customers to third parties.
04: Vertical SaaS...
Vertical SaaS providers also have the ability to adapt features according to client demand and industry, and effectively address customer needs within their niche. This results in more flexibility and upselling opportunities, and lower customer acquisition costs.
Vertical SaaS also provides the following benefits:
Customer intelligence: Enables businesses to obtain industry-specific customer data and intelligence, which plays a critical role in gaining customer-focused insights.
Pre-defined metrics and KPIs: Vertical SaaS is already integrated with pre-defined metrics, KPIs, and analytics that businesses can utilize to assess and address daily and long-term processes and performance.
Business value: Software is designed to meet industry requirements; therefore, it provides a higher degree of business value for company operations and performance.
Improved data governance: Vertical SaaS is positioned to address data governance procedures via the inclusion of industry-specific compliance capabilities, which has the additional benefit of providing increased transparency.
A higher standard: Higher quality service from industry-specific Vertical SaaS providers will continue to emerge, as each developer aims to distinguish itself from the ever-increasing crowd.
03: Centralized Analytics...
The third essential SaaS industry trend is data-driven. As digital transformation across industries accelerates, businesses will look to data to streamline their organization while gaining a deeper insight into their customers or users. Investment in analytics-driven SaaS innovations will soar.
In fact, industry experts believe that investment and value in analytics-centric SaaS models will rise by 23.3% by 2022. In 2021, and beyond, analytics will become a central component of many service-based software platforms, making business intelligence and data-driven decision all the more powerful for anyone looking to get ahead of the competition.
This centralized analytics will enable users to look into their data from a single point of truth, discovering hidden insights by utilizing modern solutions such as performance dashboards, where every member of the team has access to the most vital business information.
Moreover, the centralized nature of SaaS models will enable users to access data from any device, at any time. Modern online business intelligence makes this happen with the help of advanced software capabilities and the online environment where each member of the team has access to their analytics.
02: Machine learning
The rise of machine learning technology is rapidly redefining the entire concept of how work will be performed in the near future. These technologies are allowing construction companies to operate more safely and efficiently, increase automation and reduce equipment downtime. Construction firms that are looking to streamline and advance their operations are increasingly turning to AI-powered solutions and programmes. For example, machine learning technologies are powering a new generation of programmes that allow companies to continuously monitor their heavy equipment on-site in real time. Should any component malfunction or break down, the system proactively alerts the operator, increasing on-site and worker safety.
01: Artificial Intelligence...
Today Artificial Intelligence (AI) is the corporate buzzword and it's expected to make major waves in the coming years, with a projected market value of $733.7 billion by 2027. AI optimizes business processes, increasing productivity and efficiency while automating repetitive tasks, and supporting human capabilities.
Within business scenarios, artificial intelligence (as well as machine learning, in many cases) provides an advanced degree of responsiveness and interaction between businesses, customers, and technology, driving AI-based SaaS trends 2021 onto a new level.
There are numerous features developed by modern software providers based on artificial intelligence, such as data alerts. With an AI algorithm using the most advanced neural network for anomaly detection, and a machine-learning algorithm for pattern recognition, these data alerts learn from trends and patterns and let you know as soon as something important happens.
AI will drive SaaS growth by building personalisation, creating faster processes and operations, and enhancing security.