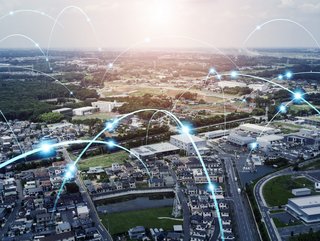 In an era of intense and rapid change, Energy Magazine considers companies who lead in smart grid development.
As energy prices continue to increase, Energy Magazine looks at some of its top smart grid companies that strive to make power grids more intelligent
There have been plenty of recent innovation trends in the energy sector particularly concerning Smart Grid Technology. A smart grid can be defined as a network of clean, renewable energy deployed at the edge of an existing grid. In an era of intense and rapid change, companies are often seeking new and improved ways for their electrical networks to operate more efficiently.
Energy Magazine considers some of the most high profile companies that handle smart grids, as their innovation and greater use of renewable energies allows for a reduction in greenhouse gas emissions and less cost for consumers.
ENLİL, built by Deveci Tech, is the first vertical smart wind turbine project designed to harvest both the energy from the natural wind, as well as that created by vehicles driving past. It has an integrated SMART system which enables it to add modules such as tools to measure CO2 levels, data collection through its Internet of Things (IoT) platform, traffic management systems, earthquake detection, and connectivity for autonomous vehicles.
Deveci Tech was founded in 2017, with the ENLİL project seeking to measure the city's temperature, humidity, wind and CO2 by using the built-in sensors and the IOT platform.
ZOLA Electric's mission is to make clean, affordable, and reliable power accessible to all. The company provides distributed energy solutions that as a network enable community-level electrification. Having expanded from its origin in Tanzania, it now provides energy access to 10 countries across 4 continents and delivers affordable clean energy to more than 2 million people, along with schools, clinics, and businesses.
In February 2023, ZOLA Electric announced that it was launching the world's largest solar home solution, ZOLA FLEX MAX. It is a solar system that combines DC solar home system technology with the ability to charge from the grid and to power both AC and DC appliances.
SparkMeter offers a complete smart grid solution tailored to utilities operating in emerging markets, and specifically for the evolving challenges faced by utilities worldwide. Its mission is to electrify everyone, helping utilities and governments make the transition to electrification.
The company provides affordable, reliable, and clean power to consumers in more than 30 countries, with more than 500 deployments worldwide. In 2022, it announced a $10 million raise led by Accurant International with participation from existing investors Breakthrough Energy Ventures and Clean Energy Ventures to accelerate metering growth.
Octopus has engineered a completely new system over the last couple of years specifically designed to deliver the smart grid. The most awarded energy supplier in the UK, Octopus Energy power more than 5 million homes and businesses across the country, as well as Germany, the USA, Japan, Spain, Italy, France and New Zealand, with green energy.
The company now manages over 100MW of electric car charging power via its smart tariff 'Intelligent Octopus', surpassing the largest battery on the UK grid. It is also working continually to build and improve upon its smart meter services in its mission to make household bills more affordable.
S&C Electric Company is a leading provider of switching, protection, and control solutions for electric power systems. Founded in 1911 in Chicago, the company is applying its long-standing history of innovation to provide solutions concerning power grids to improve reliability and delivery.
The company mission is to continually develop new solutions for electricity delivery, fostering the improved efficiency and reliability required for the energy transition. In March 2023, as reported by T&D World, the company expanded its manufacturing capacity to help meet increasing demand for power grid technology.
Itron enables utilities and cities to safely and securely deliver critical infrastructure services to communities in more than 100 countries. The company works to focus on making a smarter, more reliable electricity grid with an active, intelligent network using analytics at all points of the grid to prevent unsafe conditions, improve reliability and grid resiliency.
In addition, the company has provided resources speaking to the benefits of the Itron smart grid. These benefits include an IP-based network communication that runs over existing cellular networks and enables rapid, secure and highly scalable deployment for a range of smart grid devices.
Enphase Energy is a global energy technology company and the world's leading supplier of microinverter-based solar and battery systems. The Enphase Energy System helps people make, use, save, and sell their own power, having installed approximately 58 million microinverters on over 3 million homes in more than 145 countries.
Enphase's grid services work with local utilities and grid operators to roll out Enphase Grid Services programs that help electric utilities avoid using power from power plants, and provides the relevant tools to orchestrate energy resources.
Schneider Electric drives digital transformation by integrating process and energy technologies, end-point to cloud connecting products, controls, software and services, across the entire lifecycle, enabling integrated company management, for homes, buildings, and data centres.
Concerning smart grids, the company offers a wide range of solutions, including operations management, software services, and substation automation. In particular, the EcoStruxure™ Grid bridges the gap between the supply and demand sides. It has an End-To-End software cycle to help electricity utilities achieve a more sustainable future.
Cisco provides solutions that improve system efficiency, resiliency, and security for the changing environmental, consumer, and regulatory conditions that utilities are facing. The company helps its customers to reduce risk, improve efficiency, strengthen resiliency and increase productivity with an accessible grid system.
The company has proposed multiple solutions to better smart grids, including a pervasive and well-designed communications network to enable increased reliability and availability whilst reducing operational costs. This focus on grid security includes solutions for utilities, including; distribution and automation, field area networking, operational safety and security, and mobile fleet management.
In addition to these services, Cisco also provides smart water solutions to reduce water loss and manage storm and wastewater systems. This aims to mitigate the damaging effects of climate change and increase efficiency.
Motivated by smart energy infrastructure, Siemens makes grids smarter with the latest energy infrastructure and by creating new opportunities in a changing ecosystem. The Siemens Xcelerator for Grids portfolio supports the digital transformation of power utilities so that they can provide society with both sustainable and affordable energy.
The company recognises the need for grids and the energy landscape more broadly to be more sustainable going forward. By bringing this continued intelligence to the grid, it not only helps to overcome these challenges, but also generates new opportunities to balance generation and demand.
Earlier in 2023, Siemens partnered with EnergyHub in order to expand its ecosystem of partners for its grid software business. The partnership aims to interface their solutions to empower utilities to move towards a holistic and scalable end-to-end next generation DER management solution