Top 10: Solar Companies and What They Do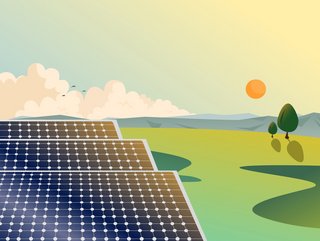 Be it solar thermal, solar photovoltaic (PV), solar panel, or residential solar PV systems, the global solar energy industry is posing strong growth
In this week's top 10, Energy Digital takes a look at the top 10 leading solar companies by market capitalisation
The demand for solar energy has been rapidly increasing in recent years, leading to the growth of many solar companies around the world. With the aim of reducing our dependence on non-renewable energy sources, solar companies have been making significant strides in the field of renewable energy.
Some of the biggest and best solar companies in the world have been pushing the boundaries of what is possible with solar energy, with innovative products and services that are helping to make solar power more accessible and affordable for people all over the world.
Energy Digital Magazine ranks the world's top 10 solar companies,

Market cap: $775 mn
With headquarters in Singapore and a global presence in over 100 markets, Maxeon Solar Technologies is a company that specialises in the production and sale of solar energy products, including solar cells, modules, microinverters, and storage solutions.
The company was originally part of SunPower Corporation, but it spun off in August 2020 to become an independent entity. Maxeon Solar Technologies has a proven track record in the solar power industry. The company boasts established supply, sales, and installer channels worldwide that allow for reduced costs to consumers.


Market cap: $2.52 bn
Founded by Dr. Shawn Qu in 2001, and based in Guelph, Canada, Canadian Solar Inc has a cumulative delivery of over 75 GW of solar modules to thousands of customers in more than 160 countries, Canadian Solar has the capacity to meet the clean energy needs of around 17.7 million households.
Canadian Solar's products are used in a wide range of applications, from residential and commercial buildings to utility-scale solar power plants.
Market cap: $2.53 bn
SMA Solar Technology is a German company that specialises in the development and production of solar inverters and monitoring systems for solar power plants. The company was founded in 1981 and has since become a leading provider of solar technology worldwide.
SMA's products include inverters for residential, commercial, and utility-scale solar systems, as well as monitoring and control systems that enable users to optimise their solar power generation.
Market cap: $2.64bn
JinkoSolar is a Chinese holding company that operates through its subsidiaries and specialises in the production of solar cells, modules, and other solar energy-related materials. It is considered one of the top global producers of solar panels based on the gigawatts (GW) it has delivered. The company serves customers in various regions, including China, the U.S., Europe, the Middle East, and South America.
In 2022, JinkoSolar experienced significant growth, with its quarterly module shipments globally doubling year-over-year, and shipments to China increasing five-fold during the same period.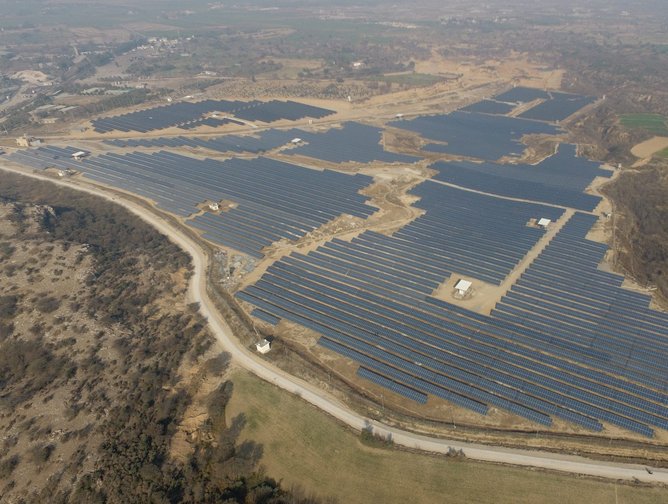 JinkoSolar's Fauji Solar Power Plant in Pakistan
Market cap: $2.60 bn
With a presence in all 50 states in the U.S., Sunpower Corp specialises in designing solar solutions for residential properties. In 2022, the company achieved a remarkable 63% year-over-year growth rate, resulting in a corresponding increase in revenue.
Sunpower's growth is expected to continue in 2023, as it has partnered with General Motors to be the exclusive installer of electrical vehicle chargers for the company. Furthermore, the company forecasts a two-fold increase in market growth through 2025, indicating a promising future for Sunpower.
Market cap: $4.86 bn
What started off as a small subsidiary has now grown to be a leading player in the solar energy space, with offices in over 100 countries and more than 8,000 employees. Sharp Solar offers a wide range of solar panel products, including monocrystalline and polycrystalline solar panels, as well as solar tiles and building-integrated photovoltaic solutions. The company's solar panels are designed to be highly efficient and durable, with a focus on quality and reliability.
In addition to its solar panel products, Sharp Solar also offers a range of energy storage solutions, including lithium-ion battery systems for residential and commercial applications.
Market cap: $17.61 bn
Israeli company SolarEdge was established in 2006, and has transformed the solar industry through innovative solutions that enhance energy efficiency and optimise production.
The company offers a range of products and services, including solar inverters for photovoltaic arrays, software for monitoring energy generation, battery energy storage products, and other related offerings. These products and services are available to residential, commercial, and industrial customers.

In addition to its headquarters, the company has established offices in Germany, Italy, Japan, and the United States.

The company's pioneering inventions include Power Optimisers, all-in-one inverters, and tailored solutions that cater to the demands of diverse residential and commercial markets.

4. First Solar Inc

Market cap: $17.71 bn

Headquartered in Tempe, Arizona, First Solar is a global provider of solar energy services that aims to make solar energy affordable and accessible to homeowners and businesses. The company's focus on high-efficiency solar panels has enabled it to generate more electricity from each panel than its competitors, making it one of the world's most efficient solar companies and one of the largest solar panel manufacturers globally.

First Solar is a vertically integrated manufacturer that specialises in designing, producing, and installing PV systems for commercial, industrial, and utility customers. The company's solar panels use thin film technology, which provides greater flexibility than traditional crystalline silicon panels, while also being more efficient.

Market cap: $20.71 bn
Kyocera Solar is a division of Kyocera Corporation, a Japanese multinational electronics and ceramics manufacturer. Kyocera Solar was founded in 1975 as a pioneer in solar energy, and today it offers a range of high-quality solar products for both residential and commercial applications.
In addition, the company offers solar-powered household appliances and energy storage solutions. Its business model is based on selling its technology to other players in the industry.


Market cap: $28.65 bn
Having installed more than 52 million microinverters on over 2.7 million homes in over 145 countries, Enphase, established in 2006, revolutionised the solar industry by introducing microinverter technology, which converts sunlight into a reliable energy source.
Enphase solar panels are high-efficiency panels that are built using high-quality materials and advanced manufacturing techniques. The panels are available in both monocrystalline and polycrystalline configurations and are designed to work with Enphase's microinverter technology to maximise energy production.
At present, the California-based company's intelligent microinverters are compatible with nearly every solar panel available.

Market cap: $338.97 bn
Coming in at number 1 is LONGi Green Energy Technology Co., Ltd. (also known as LONGi Solar), a Chinese company that specialises in the research, development, and manufacturing of solar photovoltaic (PV) products. The company was founded in 2000 and is headquartered in Xi'an, China.
LONGi Solar is one of the world's largest manufacturers of monocrystalline silicon wafers, cells, and modules, with a total module shipment volume of over 30 GW in 2021. The company is known for its high-efficiency solar products, including its monocrystalline solar panels, which have some of the highest conversion rates in the industry.
The company's products are used in a variety of applications, including residential, commercial, and utility-scale solar power systems, and have a global presence, with operations in China, Japan, the United States, Germany, India, Malaysia and other countries.