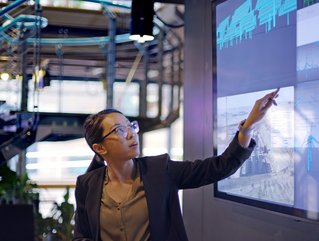 Women who lead in the energy sector are playing a crucial role in determining the direction towards achieving net-zero and will be key decision-makers in shaping the industry's future.
Meet the top 10 women who are leading the way in driving innovation and sustainability in the global energy sector.
Despite the obstacles, women in the energy field are reaching the highest positions in their organisations, not only to contribute to the company's success but also to serve as examples and impact the workplace culture positively. However, their endeavours alone will not suffice. Encouraging more women to join and remain in ER&I will necessitate a long-term commitment from individual firms and the industry as a whole. For those companies willing to confront the primary difficulties head-on, the path ahead is apparent: broaden the pool of entry-level candidates, and ensure that hiring and promotions are equitable.
We take a look at the top 10 leading women in the energy sector.
Marketing Director of Home Appliances at Samsung
Tanya Weller is responsible for the Samsung customer experience in retail and online. In her role, Tanya has been instrumental in helping Samsung's customers to feel better informed and more empowered about the decisions they make in the home. This has been made possible by the huge leaps in innovation and technology spearheaded by Samsung, and brought to life through the vision of Tanya and her team. Prior to her current role, she was Director of Samsung KX, the UK's first showcase and experience-led store where visitors get hands-on with Samsung's innovative products.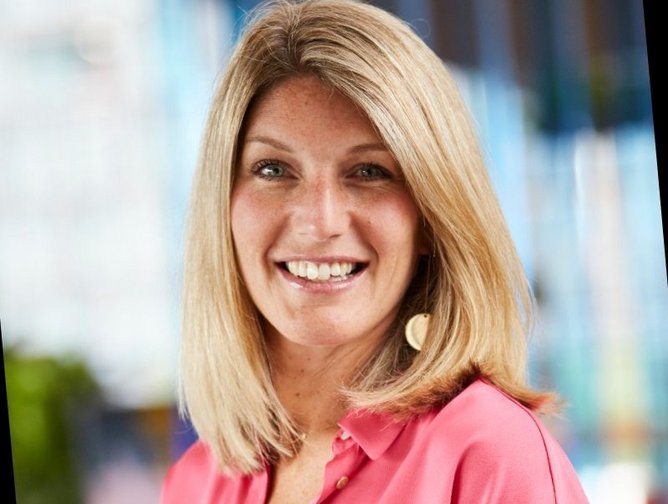 Weller has been at Samsung since 2018
CEO & Co-Founder of Solstice

As the CEO and Co-Founder of Solstice, Steph Speirs' mission is to significantly increase the number of US households accessing clean energy through community solar farms. Solstice has introduced a groundbreaking underwriting standard called EnergyScore, which is more precise in predicting utility bill payments and is more inclusive of low-income Americans than the industry's commonly-used FICO credit scores. Among many other accolades, she was elected as an Echoing Green Climate Fellow, a Kia Revisionary, and a Renewable Energy World 40 Under 40 in Solar.
Director, Women in Wind Global Leadership Programme

Based in Nairobi, Kenya, Jeanette Gitobu is an award-winning renewable energy practitioner and a past participant in the Women in Wind Global Leadership Program, previously working as a Project Developer at Windlab. Gitobu aims to reduce gender disparity within the wind industry, utilising the industry's exceptional talent to facilitate the transition towards sustainable energy. Gitobu was awarded the Energy Institute Young Energy Professional of the Year 2021 and McKinsey's Women's Achievement Award in 2020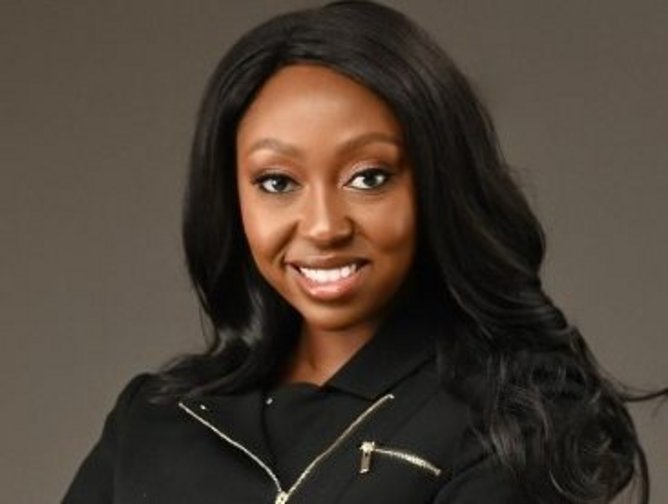 Gitobu is also Program & Policy Advisor, Africa at Global Wind Energy Council (GWEC)
Senior Business Leader for Carbon Capture at Honeymoon
Mei-Yin Chia is a Senior Business Leader for Carbon Capture within Honeywell's Sustainable Technology Solutions (STS) and is focused on developing offerings that address today's environmental, economic, and social challenges through the development of sustainable technologies. Chia works on Honeywell's solutions that pave the way for a lower carbon economy through processes and technologies that can efficiently recycle plastic waste, significantly improve energy storage, and convert renewable feedstocks into cleaner-burning fuels.
Sustainability Manager at ABB
Marie-Helene began working at ABB in 2018 and currently holds the position of Sustainability Manager for ABB's Process Automation business, which supports industrial automation, electrification, and digitalisation of the energy and process sectors. Based out of Switzerland, she is focused on guiding the company to embed sustainability within its core activities, ensuring ethical and sustainable practices are applied across processes and to strategy and targets.
CEO of Duke Energy
As the Chair, President, and Chief Executive Officer of Duke Energy – one of America's biggest energy holding firms – Lynn Good is spearheading the nation's most extensive shift to clean energy, while also ensuring that the company continues to provide dependable and cost-effective service to its customers. Under her direction, Duke Energy is committed to achieving its ambitious climate objectives through an aggressive clean energy plan, including a minimum 50% reduction in carbon emissions by 2030, 80% by 2040, and achieving net-zero electricity generation by 2050.

EVP of New Business Development at Shell
Since 2018, Katie Jackson has been responsible for leading Shell's efforts to identify and develop new business opportunities in emerging areas such as renewable energy, electric vehicles, and digitalisation. Jackson is widely recognised as a leading expert in the energy industry – particularly in the areas of energy transition and innovation – and is a founding member of Shell's Women's Network, in addition to serving as a mentor to many women throughout her career. She is currently chair of the PowerFUL women organisation, which aims to promote women within the energy sector.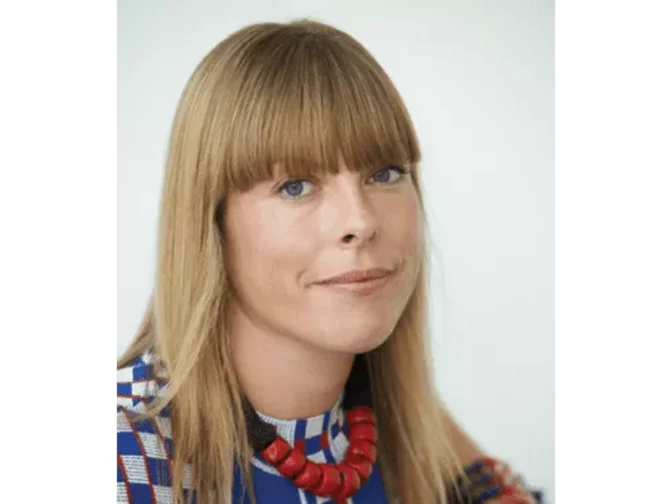 Jackson has been at Shell for over seven years
CEO & General Secretary of World Energy Council
Angela is one of the world's leading global energy futures experts, an experienced energy executive, a distinguished Oxford scholar, and a published author. She has 30 years of experience in global multi-stakeholder transformation initiatives on a wide range of economic, energy, climate, and sustainable developmentrelated challenges. Angela joined the Council in 2017 to create a practical energy transition leaders' toolkit and direct a new strategic insights programme. Recently, Angela was appointed as a speaker at COP27 and Abu Dhabi Sustainability Week, where she discussed the road to net zero.
EVP, Strategy, Sustainability & Venture, BP
In April 2020, Giulia was appointed as the Executive Vice President for Strategy & Sustainability at BP. Her responsibilities involve overseeing BP's strategy, sustainability, and ventures agenda, as well as the ethics and compliance organisation. A big part of her role is helping to pave the path to net zero and contributing to solving one of the greatest challenges of our time – how to provide the world with the energy it needs and wants in a way that is reliable, affordable, and cleaner.
Before joining bp, Giulia worked at McKinsey, where she held a senior partner position. Her portfolio included leading the global downstream oil and gas practice, as well as playing an integral role in the chemicals and 02 electricity, power, and natural gas practices.
With over a decade of experience in the energy sector, Giulia has assisted several companies in shaping their strategies for the energy transition.
President of Schneider Electric, UK & Ireland
Kelly is a driving force behind Schneider Electric's ESG and business strategy, taking the UKI business to new heights since her appointment in January 2021. She has been instrumental in transforming building design, construction and maintenance to reduce waste and emissions, epitomised by her role in the design of The Forge, a net zero office development on London's Bankside.
Under Kelly's stewardship, the company has ramped up its commitment to creating net-zero homes and businesses. This has resulted in helping customers and suppliers make significant decarbonisation progress, reducing their CO2 emissions by 407mn tonnes since 2018 and providing 7.5 million people with access to green electricity by Q3 2022, up from 4 million at the end of 2021.
Before her current role, Kelly led the Irish market for Schneider and, before that, was VP of the Power Solutions Division in the US. Coming from a non-engineering background, Kelly is now one of the women who make up more than 30% of the top executive roles at Schneider Electric.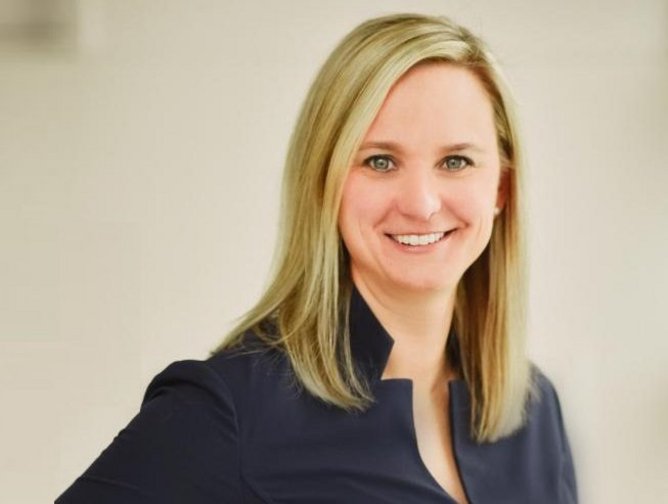 Kelly is now one of the women who make up more than 30% of the top executive roles at Schneider Electric