Electricity inaccessible to 870 million people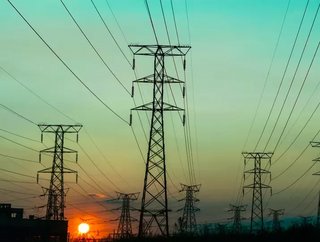 Large swathes of the world are still without electricity as the rallying cry is made for more decentralised renewable energies
Up to 870 million people still lack access to electricity and another 1.5 billion suffer from unreliable services, according to David Lecoque, CEO, Alliance for Rural Electrification.
He was speaking at the Middle East Energy's (MEE) Critical and Backup Power sector focus week, as the exhibition takes place virtually until June 9.
"Since our creation 15 years ago, tremendous strides have been made in accelerating access to electricity, enabling more than 1 billion people to gain electricity access over this period," said Lecoque, before highlighting the lack of people who are unconnected to grids. 
"These numbers are exacerbated by the global population growth, which means that at current rates, the electrification will mean that around 620 million people will remain without access to clean and affordable electricity by 2030, of which 85% will be living in Sub Saharan Africa."
The IEA claims the number of people without access to electricity dropped from almost 860 million in 2018 to 770 million in 2019 - but it's still a figure which needs to be cut more, and the pandemic has exacerbated the challenge.
"The health crisis and economic downturn caused by Covid-19 is compounding the difficulties faced by governments as they look to alleviate energy poverty and expand access, pushing countries farther away from achieving universal access," it states.
In 2030, it predicts 50% of the global population without access will be concentrated in seven countries: Democratic Republic of the Congo, Nigeria, Uganda, Pakistan, Tanzania, Niger and Sudan.
To meet on Sustainable Development goals, around $35 billion needs to be spent annually from 2021 to 2030 on generation and electricity networks through smart and efficient integrated delivery programmes, and making full use of decentralised solutions.
Lecoque also stressed the need for decentralised renewable energies (DRE). "DREs are poised to be the least-cost electrification option for more than half of all connections needed to provide sustainable electricity for all by 2030," he said.  
"DREs do so in a way that is fast, cost-effective and clean. They provide rural and peri-urban communities with sustainability electricity services to power livelihoods, doing so in a way that catalyses socio-economic development and local green job creation, that is future-proof, and that is effectively addressing climate change."
Rounding out sessions on day one were Reducing fuel consumption: hybrid gen-set and renewable energy technologies by Gorkum Soyumer, Head of New Business and Product Innovation, Siraj Power. While sessions on How technology is revolutionising the energy industry, Decarbonising the Critical and Backup Power Industry and Latest technologies in Storage Solutions concluded the day.
Other sessions covered Securing energy security for critical infrastructure, Innovative backup power solutions for data centres, and Energy Storage, Management and Efficiency. 
During the Critical and Backup Power sector week, companies such as Perkins, Alcad, Cummins, Woodward and Saft will all present their latest technology advances focusing on alternators, diesel engines, controls and auto transfer switch control modules.
Claudia Konieczna, Exhibition Director, Middle East Energy, said: "We pride ourselves on showcasing the latest innovations and solutions within the energy sector. This is particularly important from a power continuity perspective, with much of the world's critical infrastructure including data centres, medical facilities, transport and education driven by a sustained power supply."
The Energy Startup Hub, run in partnership with Green Climate Ventures and sponsored by Schneider Electric, also returns for a third week. To register for the online exhibition, click on https://bit.ly/3vRoGyU