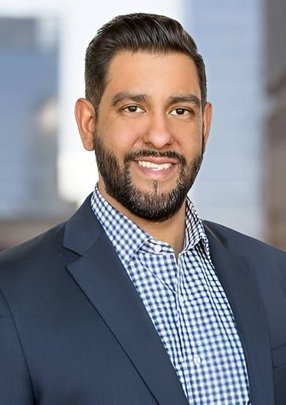 Interview with Manish Nayar
Founder and Executive Chairman at OYA Renewables
Energy Digital speaks with the Founder and Executive Chairman at OYA Renewables about clean energy opportunities beyond environmental stability
Manish Nayar, Founder and Executive Chairman at OYA Renewables, an energy transition company. Founded in 2009, they are focused on community and utility-scale solar and storage in North America with a nine gigawatt pipeline in tow. As chairman, his role involves steering the strategy and growth of OYA Renewables. They are proudly one of the only minority-owned and certified companies in the energy space.
What are OYA Renewables' bigger plans relating to energy transition?
We are focused on working with customers to deploy additional energy transition technologies like EV charging, geothermal, and energy storage. We're a full-service developer, owner, and operator, acting as a one-stop shop for energy transition solutions. We are also working on developing an Energy-as-a-Service (EaaS) model that allows customers to mix and match technologies that suit their specific site and portfolio needs.
We serve public sector entities, like municipalities, school boards, and development agencies, as well as Fortune 1000 companies across various commercial and industrial industries. For the communities we serve, our aim is to advance access to clean energy, creating more opportunities to electrify fleets, establish more main street charging ports, and provide regional energy services through onsite technologies. For F1000 companies, we're helping organisations capture some of the benefits from using transition technologies, like decarbonisation, lower energy costs, and making available energy credits.
Where are the major opportunities in the move to clean energy?
There are larger-than-expected opportunities for both the private and public sectors around the transition to clean energy. Companies can save on energy costs from existing technologies by integrating multiple technologies together, both onsite and virtually. These savings are driven by having more efficient technology that drives a declining cost curve.
As a company focused on solar development and storage, a big opportunity we see is to establish more community solar sites. This can significantly accelerate the adoption of renewables on the grid, over traditional utility-scale power purchase agreements in large addressable markets.
The conversion of existing on-site technologies such as boilers and heat exchangers to geothermal or green hydrogen sources is an opportunity for cities to maximise and build on what they already have. Adding energy storage capabilities at the point of use in industrial and commercial sites can help reduce energy costs, and add a layer of a more sustainable energy supply.
We can see significant cost savings and greenhouse gas reductions by committing to electrify fleets, particularly for last-mile delivery practices in our supply chain and transportation systems. School buses and other municipal fleets have opportunities to see charging times improved by analysing and optimising predictable energy usage patterns.
What are the headwinds developers are facing?
Interconnection is a big headwind for developers. Utility companies play a big role in getting projects off the ground, but the process is not always straightforward or efficient. Adoption can be slow, as established players navigate adjustments to their role in the transition, in relation to infrastructure upgrades. Streamlining the adoption of working with these utility companies could increase penetration rates of getting cleantech into play with existing infrastructure.
Permitting is also a headwind for getting projects off the ground. At the federal and state levels, agencies should be more focused on response times and have an easier time working with agencies to receive comments, approvals, or non-jurisdiction letters. At the local level, there can be a lot of pushback stemming from the "not in my backyard" effect. Clearer land use rules need to be passed down at the state level, to create a more homogenous permitting environment. To support international supply chains, we need to establish more prominent domestic manufacturing activities, and clearer trade policies that take into account trade tariffs.
What should governments and policymakers be doing to help the transition that they aren't doing now?
We need clearer trade policies that enable more international goods to enter the country, while domestic industries are built out to sufficiently meet energy demands. A permitting reform is needed to get renewable tech going faster.
On the infrastructure side, we need more transmission lines built to support more regional sites. There should also be more targeted money to allow local utilities to upgrade their equipment, and get more renewable energy sources contributing to the grid. Establishing a standardised interconnection process for utilities would reduce a lot of friction in the current process.
Beyond environmental protection, what are the impactful byproducts of the move to solar and other clean energy solutions?
Building out solar tech enables more access to clean energy for LMI (low-and-moderate income) communities. As energy and living costs rise, this has ripple effects on affordability and quality of life for households. Customers are becoming more educated and less risk-averse to renewable energy, which is driving more demand for regional solutions to help reach climate targets.
Having network insights is the first critical step for Distribution System Operators to maintain secure and reliable supply, whilst avoiding unnecessary and costly network reinforcements.