Aventus and Energy Web partner to revolutionise energy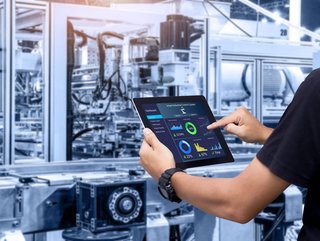 Aventus and Energy Web announced a partnership to revolutionise energy with decentralised tech
Founder and CEO of Aventus, Alan Vey, and Jesse Morris, CEO of Energy Web, comment on their partnership to launch decentralised energy technology
Technology is enabling better returns for businesses and their customers and the ability to decentralise services is proving a crucial step in decarbonising operations.

Aventus, a company that provides Web3 solutions to enterprises, announced a partnership with Energy Web, a non-profit organisation that builds open-source technology solutions for energy systems. This collaboration aims to support Energy Web in launching Energy Web X, a new decentralised technology that will enable them to provide more efficient and effective services to their clients while achieving their goal of decarbonising the grid.

Aventus will provide support to Energy Web by utilising their parachain service offering to launch Energy Web X, a parachain compatible with Relay chains like Polkadot. This will bring enhanced scalability, speed, interoperability, and security to the Energy Web ecosystem.

"We couldn't be more excited to begin working with Energy Web," says Alan Vey, Founder and CEO of Aventus.

"Its mission to use open-source Web3 technologies to help companies navigate and accelerate the energy transition is an incredibly important use case of blockchain, and we're thrilled to be able to help make it more accessible and seamless."

Furthermore, Aventus will deploy its key architecture for Energy Web, including the Gateway API, Block Explorer, and Governance Application. The Gateway API will allow Energy Web's clients to connect to the ecosystem easily and quickly via a familiar API web entry point.

The Block Explorer will enhance transparency by enabling any developer to query on-chain data. The Governance Application will democratise and decentralise the Energy Web network by enabling holders of EWT (Energy Web's native token) to vote on all significant Energy Web development decisions.

"Energy Web's technology already powers decarbonisation in dozens of countries, but in order to effect global change, we need to take our technology to the next level," says Jesse Morris, CEO of Energy Web.

As part of the partnership, Aventus will become a validator in Energy Web's ecosystem, contributing to the network's security, decentralisation, and capacity for innovation. Aventus will also offer a managed service for any further validators in Energy Web's ecosystem, allowing trusted entities to help secure the network without any technological requirement on their part.

"Aventus' in-depth understanding of our needs, flexibility in creating a solution and high-quality technology stack made the partnership an obvious one. We're thrilled to be working with such an innovative team and can't wait to see where this partnership takes Energy Web."