Octopus Energy's Electroverse launches business EV charging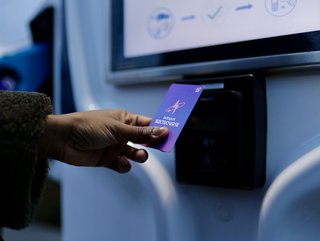 Charging made simple with Octopus Electroverse
Creating a one-stop solution for customers and electric vehicle drivers to pay for and manage their EV charging at home and in public locations
Octopus Energy's Electroverse is introducing a new solution for businesses, expanding the reach of its state-of-the-art electric vehicle (EV) public charging experience. This innovative product, currently in its Beta phase, offers businesses a streamlined online platform to manage their EV fleets, complete with customizable reporting features. It addresses the common challenges faced by businesses when dealing with an EV fleet.

Through a user-friendly dashboard, companies can access and download comprehensive charging history details, including the location, time, and cost of each charge.

"Electroverse is revolutionising EV public charging, with just one card and app to use with hundreds of charge point brands," says Matt Davies, Director of Octopus Electroverse.

"With access to over 430,000 public charge points, we're over the moon to now bring our simple and seamless EV charging solution to businesses. This will be a game-changer for companies making the switch and will help them manage their EVs easier than ever before."

This information can be organised by group or individual drivers, providing a clear overview of the business's EV charges in a single consolidated invoice. Employees will no longer have to bear the burden of reimbursing public charging costs manually. The Electroverse EV roaming service app allows them to instantly pay at more than 430,000 public charge points across 470 global brands, simplifying the charging process with just a tap of the Electroverse card.

Additionally, drivers will have access to Electroverse's award-winning features, such as an interactive global map displaying chargers and their availability, a route-planner for journey planning, and in-car support through Apple CarPlay, AndroidAuto, and other platforms. This development aligns with the growing popularity of EVs, as evidenced by the delivery of over 20,000 new EVs in April alone*. With Electroverse's solution, businesses can confidently embrace the transition to electric vehicles.
Octopus Energy and the Electroverse
Founded in 2016, Octopus Energy Group is a pioneering global energy technology company that aims to revolutionise the energy sector by utilising technology to provide customer-centric and affordable green energy solutions. With a presence in 14 countries, Octopus Energy Group has established a truly worldwide footprint.

Through its retail energy division, Octopus Energy Group already serves 5.4 million customers worldwide by offering them access to cheaper and greener power. This is achieved through various brands under its umbrella, including Octopus Energy, Bulb, Affect Energy, Ebico, London Power, and Co-op Energy. Octopus EVs plays a crucial role in making clean transportation more accessible and affordable. Additionally, Octopus Energy Services brings smart products to thousands of homes, enabling greater energy efficiency.

Octopus Energy Generation solidifies the company's commitment to renewable energy. As one of Europe's largest investors in renewable energy, Octopus Energy Generation manages a portfolio of renewable energy assets valued at nearly £6bn. This substantial investment contributes to the global expansion and adoption of renewable energy sources.

The company's Electroverse offering was released in 2020 as an answer to the frequent concerns around EV charging and the number of apps required to enable flexibility with charging choices.

With access to more than 430,000 charge points globally, the Electroverse was built to cut through the noise and provide customers with a single solution for EV charging payments. Users have one charger-agnostic card that allows them to seamlessly integrate with any smart charger at zero extra cost.

The solution also won the company awards at the E-Mobility Awards earlier this year, which hosted some of the main technology innovators in the industry of electrification.