Plans arise for Neste and UA sustainable aviation fuel usage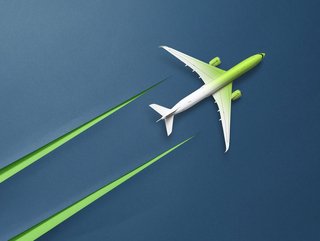 UA and Nest plan sustainable aviation fuel deployment
United Airlines is working with the MY SAF experts at Neste to drop-in the fuel to cut CO2 on flights departing from San Francisco International Airport
United Airlines and Neste have recently revealed their plans to fuel departing flights from San Francisco International Airport (SFO) with a blend of Neste MY Sustainable Aviation Fuel (SAF). Neste will be supplying 1.5 million gallons of SAF to United Airlines in the US. This initiative follows last year's announcement of providing 2.5 million gallons of SAF to the airline at Amsterdam Airport in the Netherlands.

The delivery of SAF to SFO began in April 2023. Additionally, United has announced its intentions to use SAF later this year at London Heathrow Airport in the UK. This development could potentially lead to the airline using almost 10 million gallons of SAF in 2023, which is almost three times more than in 2022 and close to 10 times more than in 2019.

"In just a little over a year, our collaboration with Neste has already helped United significantly increase our SAF usage at airports from San Francisco to Amsterdam," says Lauren Riley, Chief Sustainability Officer of United Airlines.
"As the global aviation leader in SAF production investments, United remains committed to reaching net zero carbon emissions, without relying on traditional carbon offsets by 2050."

"We are committed to increasing the availability of SAF globally, and this is enabled by bold partnerships like the one Neste established with United. Together, we are showing the importance of collaboration across the entire aviation ecosystem in helping the industry reduce greenhouse gas emissions effectively," says Michael Sargeant, Vice President Americas from the Renewable Aviation business unit at Neste

Neste's growth strategy, coupled with partnerships between the company, airlines, and airport agencies, has facilitated an increased supply of Neste MY Sustainable Aviation Fuel at San Francisco International Airport, one of the busiest airports in the US.

In 2020, Neste delivered the first batch of SAF to SFO, and to date, more than eight million gallons of Neste's SAF have been supplied to the airport. Neste's global production capability for SAF will continue to expand, reaching 515 million gallons each year by the end of 2023 and 750 million gallons by 2026.
A major innovator in the sustainability space
Neste is renowned for its innovations in SAF and other sustainable fuels, as well as its efforts in renewables. The company specialises in developing drop-in fuels that drastically reduce the emissions output of international aircraft and road logistics vehicles.

The company's efforts to decarbonise the use of fuel is crucial as a bridge between complete fossil-fuel power and all-electric vehicles (EV), which are yet to be capable of travelling longer distances on the road, let alone in the air. By developing drop-in fuels, there is no need for users to redesign aircraft or vehicle architectures to accommodate different fuel types, but the sustainable fuels are used in conventional engines to reduce greenhouse gas (GHG) emissions by up to 80% in aircraft and 90% in goods vehicles.