Energy cyber threats: what are the motives for disruption?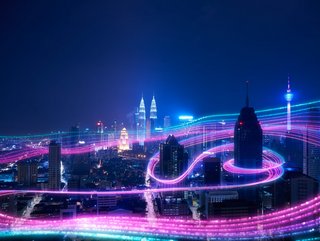 Credit: Getty Images
With energy in the spotlight, cyber threats are increasing and the risks of disruption to these networks is one that could impact economies globally
The energy sector, like many industrial industries, is under increasing cybersecurity threat, which is not just an issue for business, but a major factor in energy security globally.

One of the most recent cyber attacks, the Colonial Pipeline Attack, happened in 2021, and the intrusion of Ukraine Power Grid around five years prior. This period between breaches is only to become smaller if the energy sector is unable to secure assets.

Not only are global energy networks great targets for disruption, there are myriad effects to come from hacking much-needed infrastructure—renewable or not.
Economic gain is a key motive
The disruption to energy infrastructure could have catastrophic consequences, of which can companies through ransom payments extracted directly from their businesses. The Colonial Pipeline was an example of this, impacting the price of gas by four cents to the gallon.

By gaining unauthorised access to the energy systems, the hackers were able to distribute operations and demand large sums of money to restore their own impacts on the services. Not only did this cause financial stress for the network operator, but touched the lives of many in the process.
State-sponsored attacks give the upper hand
Cyber attacks on energy networks may not necessarily be motivated by finance, but more disruption of state, nation, or world order. State-sponsored attacks could cause geopolitical turmoil and weaken economies for others to undermine national security and provide the cause with political leverage.

An example being the Ukraine attack, which was believed to be affiliated with Russia. The result of that could be to weaken systems, or we can see the economic hit may affect investment in armed forces and other public services. A weaker economy means an easier target.
Activism could be the reason for energy disruption
Some hackers target the energy sector to advance their ideological or activist agendas. They may be motivated by environmental concerns, opposing specific energy sources, or advocating for social or political change. These hackers may aim to disrupt operations, raise awareness about their cause, or promote their beliefs through cyber attacks.
Data is the new gold—information is valuable
Hackers, particularly state-sponsored actors, may target the energy sector for espionage purposes. They may seek to gather intelligence on a country's energy capabilities, infrastructure, resources, or policies. This information can be used for strategic planning, competitive advantage, or to support broader intelligence-gathering efforts.
How do businesses secure the energy network?
It's important for businesses to note that these threats vary greatly depending on a multitude of factors, from the physical attributes of their operations—such as personnel activities, hardware, and infrastructure—to the software that is used to manage their systems.

A few key points to focus on when attempting to secure the energy network include:
Risk assessment: The obvious approach to any risk-related process. By identifying the flaws it will ultimately teach the organisation how to manage them appropriately. Particularly from a software perspective, there may be hidden factors that affect overall security.
Cybersecurity measures: It seems like an unnecessary comment to make in the digital age, but with networks adopting more online and connected services, it's important to ensure that security is managed in the digital environment. This includes firewalls, intrusion detection and prevention systems, encryption protocols, and secure remote access controls.
Training: While outsourcing cybersecurity measures will benefit the business in the long-term, the experts often say that in-house training is required to ensure cohesion when it comes to threat management. This could involve educating the overall teams to provide awareness of threats, or the IT team to ensure the company has a reliable department for actioning threats at the point of breach.
Securing the energy sector is not only crucial for business continuity but also for safeguarding critical infrastructure that directly impacts economies and societies. By adopting comprehensive security measures and staying vigilant against emerging threats, the energy sector can enhance its resilience and mitigate the potential consequences of cyber attacks.