Energy retailers must evolve sustainably and digitally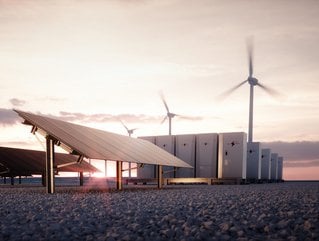 Credit: Getty Image | Snowflake, AWS and EDF discuss decarbonised energy and digital services for energy retailers
Experts Martin Aylward from EDF, Titiaan Palazzi from Snowflake, and Dr Kristof Schum from AWS, share technology insights driving energy retail sustainably
The energy landscape sees an incredible shift from historic ways of working and is now able to leverage digitisation to accelerate a transition to decarbonise power.
Facing the noise, data and analytics are both key to understanding this transformation, which is where energy retailers are urged to focus their attention and, in return, become more profitable through smarter—digital—operations.
Some of the key topics to be considered in this conversations are as follows:
How energy sellers can harness technology to refine their electric demand predictions, tailor pricing per individual client, and guarantee much faster, more precise financial reporting
How to construct a holistic customer experience and determine how can energy providers can enhance customer service using AI-driven chatbots, automated calling, and enable specific recommendations for each client case
How businesses can promote sustainable innovation through technology, which presents new opportunities to customers, including electrification of vehicles, residential heat pumps and other renewable energy systems, or round-the-clock green energy for corporate consumption
Sign up to Energy Retailing for a Changing World
Discussing these very topics are three of the industry's experts with a focus on energy retailers and their approaches to an evolving network of ideas and technologies that could provide new and exciting opportunities.
On the 28th September 2023, virtual attendees will hear from three guest speakers in the webinar 'Energy Retailing for a Changing World', and provide food for thought with technology and sustainability at the forefront. Of the conversation.

Who will we learn this from exactly? These three speakers will share their thoughts to educate energy providers on their perspectives of the transition.
Aylward recently assumed the role of Head of Tech at EDF Wholesale Market Services (WMS). In this capacity, he is tasked with evolving the WMS tech infrastructure to not only solidify its top-tier market position but also to facilitate the UK's journey towards a net-zero future.
In his earlier role at EDF Retail, Martin unified the data teams spanning IT, Marketing, and Operations, culminating in the creation of a Data Centre of Excellence. Leading this team, they pioneered one of the initial global deployments of Snowpark, a component of Snowflake's innovative Data Science developer platform. Furthermore, they successfully transitioned the marketing database and campaign management system in-house and launched several data science products that added significant value.
Palazzi holds the position of Industry Principal at Snowflake, where he is the worldwide leader for Power & Utilities. He became a part of Snowflake in January 2023 following the purchase of Myst AI, a firm he co-established and directed all business operations as its COO.
Dr. Schum serves as the Principal Segment Leader for Energy at Amazon Web Services (AWS). With over 15 years of expertise in the energy and tech sectors, he spearheads the partner strategy and execution in the EMEA region. Dr. Schum's rich background includes five years in management consulting within the energy domain, complemented by an MBA from Wharton. Joining Amazon thereafter, he first took the helm of the global machine learning partner strategy based in Seattle, USA. Concurrently, he lectured at Amazon's Machine Learning University and was a speaker at events like AWS Re:Invent, Re:MARS, and Nvidia GTC. Currently, Dr. Schum champions the Energy and Utilities partner strategy for EMEA, with an emphasis on Power and Utilities scenarios.
Catch the event on the 28th September 2023, hosted by BizClik, by clicking the link HERE.
******
For more energy insights check out the latest edition of Energy Digital Magazine and be sure to follow us on LinkedIn & Twitter.
You may also be interested in Sustainability Magazine and EV Magazine.
Please also check out our upcoming event - Sustainability LIVE in London on September 6-7 2023.
BizClik is a global provider of B2B digital media platforms that cover Executive Communities for CEOs, CFOs, CMOs, Sustainability Leaders, Procurement & Supply Chain Leaders, Technology & AI Leaders, Cyber Leaders, FinTech & InsurTech Leaders as well as covering industries such as Manufacturing, Mining, Energy, EV, Construction, Healthcare + Food & Drink.
BizClik – based in London, Dubai, and New York – offers services such as Content Creation, Advertising & Sponsorship Solutions, Webinars & Events.