How digital innovations enables carbon capture long-term
By Ron Beck, Senior Director, Solutions Marketing, AspenTech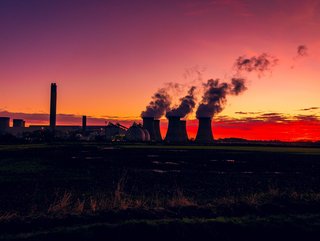 Digital transformation could be the key to enabling more carbon sequestration
Ron Beck, Senior Director, Solutions Marketing, AspenTech, shares insights to back the UN's climate plans and how carbon capture is enabled by digital
The UN's climate science panel estimates carbon removal technologies must increase 1,300-fold by 2050 if the world is to limit temperature rises to within two per cent. Given this urgency it is positive to see that the number of announced carbon capture projects has exponentially grown in recent years, with 35 commercial installations — including many in Europe — in operation or under construction, and more than 200 others in development, including several at very large scale.
Europe took an early lead, with several North Sea projects announced and the groundbreaking Technology Centre Mongstad technology test centre in Norway. North America has overtaken Europe, though, in the past 24 months, spurred by major investments by mega majors Exxon Mobil and Chevron, and by the world's largest initiative, Oxy's 1PointFive initiative to implement 70 to 130 carbon capture sites by 2035, and associated carbon utilisation facilities for CO2 conversion to chemicals.
We are seeing two main types of carbon capture systems emerging. Firstly, point-source systems remove CO2 from industrial flue gases before it enters the atmosphere. The second approach is direct air capture (DAC), which removes CO2 directly from the atmosphere using large fans and chemistry.
This addresses CO2 at a far lower concentration than point source carbon capture, but whereas CCS could enable a company to hit zero emissions, DAC could, by removing more carbon that a company emits, give it a lower-then-zero profile, which is what the UN terms "carbon removal". The technologies underlying both have become progressively more efficient and can give businesses a 20% reduction in emissions.
Digital transformation to decarbonise industries
Once captured, the CO2 can be compressed and transported (typically by pipeline but sometimes by vessel) to other locations for carbon storage and utilisation (CCUS), or injected directly into underground storage sites for storage. According to estimates, projects already announced globally have potential capacity to eventually remove 550 million tonnes of CO2 from the atmosphere a year, with an annual value of more than US$50bn.
Currently, however, carbon capture is expensive. The transport, storage and monitoring of captured carbon (sequestered in former North Sea oil and gas fields, for example) are all challenging. For the time being, taxes, subsidies and carbon offsets render the costs acceptable, but for long term viability, embedding digital technology is likely to lead to economic breakthroughs.
Asset intensive businesses can start by using digitally-driven software analytics to identify which part of their processes or which assets are responsible for their most significant CO2 emissions and able to be abated.
These are vital insights. It is only once an organisation knows where the most emissions come from that it can employ digital predictive models to explore the options for reductions and economically ranking them, using insights that support effective real-time decisions.
The use of optimisation solutions is another key area. Process modelling software that connects solar power technology with DAC, for example will improve and optimise configurations. Short-cutting the R&D process, advanced models assess thousands of process alternations and simulate scale-ups to understand the trade-offs and risks to crucially accelerate design and speed of implementation and prove-out revenue streams for investors.
A carbon-capture solvent manufacturer is, for instance, using an integrated modelling system to gain insight into solvent degradation and reclamation, emission abatement options and process temperatures, assuring project developers they can meet performance guarantees.
Important new partnerships enable similar pioneering inter-company initiatives that will abate carbon energy-intensive processes such as cement, steel and aluminium production, where waste from one company can be sequestered by a partner company. Systems-level models are critical in ensuring that the partnership goals and rewards can be ensured and fairly rewarded.
Concurrent engineering modelling software, meanwhile, is enabling businesses to evaluate process alternations and simulate scale-up, to select designs that optimise capital (CAPEX)_and operating (OPEX) trade offs, and to implement solutions at the faster pace required to reach carbon abatement goals.
Fast forward to a positive future
It is clear digital technology and optimisation have a game-changing role to play in accelerating the commercialisation of carbon capture technology, improving its economics and helping asset-intensive businesses to reduce carbon emissions.
For these firms to reach their net zero targets, innovation in carbon capture and the adoption of digitalisation need to advance quickly, so it will make sense for leading companies to work toward optimising capture and storage - together. From evaluating possible storage sites to developing effective execution plans, digital technologies allow companies to optimise all stages of a project, and to monitor carbon stored underground.
Looking ahead, digital technology remains key for rapidly improving economics, scale, and speed of implementation of carbon capture, carbon storage and utilisation, and carbon storage monitoring. The pace-setting 1PointFive project – putting into production more than 7 major facilities per year for ten years - in North America would not be possible without an end-to-end digital innovation and digital optimisation strategy. As the technology is increasingly retrofitted in existing power and industrial plants, it seems certain that CCUS will play a key role in reducing greenhouse gas emissions in the future, alongside other technologies, like clean electrification, hydrogen and sustainable bio-resources.
As the world continues to find new ways to manage the effects of climate change, CCUS will prove to be an important tool in that fight, one made all the more critical as the increasing global demand for energy, which is predicted to rise 50% by 2050. Ultimately, regardless of where companies are in the journey to net zero carbon, the use of carbon capture techniques together with the judicious application of the latest carbon capture technologies will have a key role to play.