Siemens shares effects of disruption on the energy sector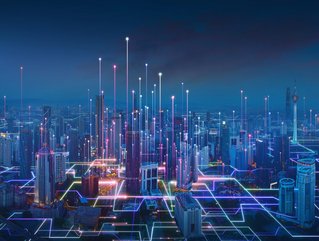 Digital is driving energy transformation through the trends outlined by Siemens
Following a number of disruptions and current events, Siemens outlines the trends from energy independence to an increase in microgrid applications
Several global events influenced the need to pivot energy strategies and one of the trends experienced at the moment relates to independence. As fossil fuel supply chains become national weak points, provoked by the Ukraine crisis and other international disruptions, governments are pushed towards energy independence, which can be interpreted on two different levels.
From a public and organisational perspective, this refers to isolated energy production and consumption on a national scale, but this could also filter down into micro-applications whereby consumers take control of their own energy usage and costs.
The general trend, recognised by Siemens, is that of flexibility and consumers, businesses, and other organisations seek independence to enable more control. By decentralising energy, more opportunities arise for individuals, let alone groups, to become more proficient in energy management.
Digital technology is also a major contributing factor in decarbonisation and, ultimately, energy independence. But here are some of the trends recognised by Siemens that we expect will continue to evolve during the second half of 2023.
Optimising energy for national resilience
A survey carried out in September 2022, which was part of S&P Market Intelligence research, looks at energy technology and decision-making on its implementation. According to the survey, 54% of companies believe building energy management systems would have a major impact on their organisational consumption.
The ability to manage energy more effectively will provide further cost benefits and allow businesses full view of their energy and leverage patterns in data to make more informed choices. This is particularly useful when integrating electric vehicle (EV) charging into the mix for both business and home use.
Digital twins make businesses proactive
Another trend recognised by Siemens is the demand for digital twin technologies to optimise processes prior to deployment. Avoiding the traditional 'trial and error' approach, digital twins are enabling companies to create digital models of machines, products, and business processes.
Much like prototyping—for example the design of a new car—companies can implement changes in the digital realm to make low- or no-cost changes, experiments, or mistakes happen. According to Siemens, 57% of businesses expect to be doing this to drive their operations forward in a more proactive way.
From an energy perspective, simulations can drive key insights into energy demand and response and reduce downtime from maintenance.
Sustainability is achieved through monitored microgrids
Microgrid technology is evolving, and likewise virtual power plants. This represents an up-and-coming trend in the energy sector that can be leveraged by businesses and, in the case of microgrids, consumers.
Establishing an energy island capable of functioning autonomously, organisations can attain enhanced flexibility for their entire business site.
This approach involves the deployment of renewable energy sources, such as wind and solar, along with dedicated energy storage facilities. The primary advantage lies in the capacity to align energy consumption with the fluctuations in renewable energy generation.
Enterprises can consume their own electricity during periods of high energy tariffs, or store energy when prices are low and utilise this inexpensive energy when it is most needed for production.
An exciting trick enabled by EVs is the ability to optimise costs through bi-directional charging—cycling power to and from a car as and when it's cheapest to use it.