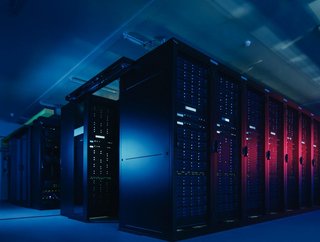 Top 10 green energy data centres
Learn about the top 10 data centre operators that are leading the way in sustainability and leverage renewable energy solutions to mitigate climate impact
Sustainability in data centres is crucial for mitigating environmental impact in the digital era. Renewable energy has become a key focus point for operators, but more work is to be done to ensure that data centres can provide their services in ways that mitigate impact on the climate.
These data centres are leading the way in data centre efficiency and adopting renewable energy solutions to use electricity more responsibly.
10. Kao Data
Kao Data has achieved an impressive feat by powering its entire data centre operations with 100% renewable energy. As a pioneer in green energy, Kao was the first data centre operator in Europe to transition its backup generators to 100% renewable HVO biofuel.
This commitment to sustainability is balanced with high performance, as Kao has achieved a PUE of 1.2 and an "Excellent" BREEAM classification for its architecture. Simply put, Kao sets the standard for environmentally responsible data centre operations.
9. VIRTUS
VIRTUS is a data centre provider that has made impressive strides in sustainable energy usage, achieving 100% renewable electricity usage across all its sites and aiming for net zero by 2030. The London-based company has also attained a noteworthy feat of being in the top 10% of UK commercial buildings in energy efficiency.
This accomplishment can be attributed to VIRTUS' sourcing of energy from zero-carbon electricity supplier Bryt Energy for all ten of its data centres. As a result, VIRTUS is able to annually save 45,000,000 tonnes of CO2, making a significant contribution to reducing carbon emissions.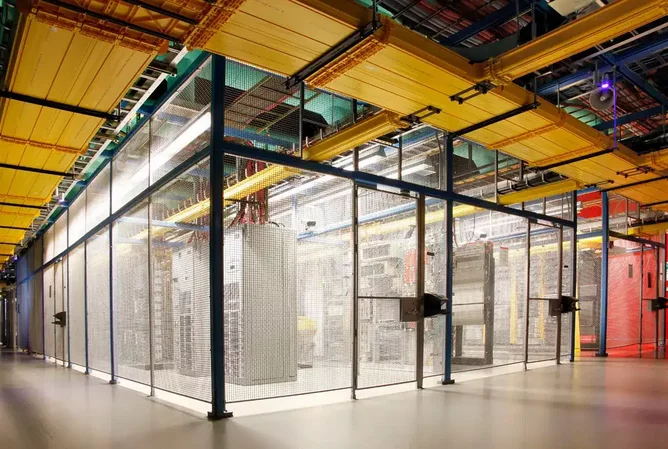 Equinix Data Centre
8. Equinix
Equinix places a strong emphasis on achieving top-tier data centre efficiency, with a key component of this strategy being the use of green energy. From the design and construction of its sites, Equinix maintains consistently high energy efficiency standards, exclusively utilising 100% clean and renewable energy.
The company's global platform also prioritises building certifications such as LEED Silver or other equivalent green standards for all new constructions. Looking towards the future, Equinix has invested over US$129mn in energy efficiency upgrades, retrofits and improvements for its data centres, demonstrating a sustained commitment to environmentally responsible operations.
7. Switch
Switch has established itself as a leader in green energy usage, with all of its data centres operating solely on 100% renewable energy since January 2016. The company is driven by a pioneering sustainable vision that has earned recognition from Greenpeace, receiving the highest rating in any class of company in their Clicking Clean Report.
Switch's commitment to sustainability is also reflected in its accolades, being the sole recipient of S&P Global's highest Environmental Rating (E-1) and earning the highest peer group scores for both social and governance standards. These accomplishments showcase Switch's unwavering dedication to environmentally responsible practices and standards.
6. EcoDataCenter
EcoDataCenter has implemented a comprehensive and innovative approach to sustainable energy usage. Its geographically diverse sites employ green energy solutions that take advantage of the natural landscape.
For example, its Arctic locations are situated within Sweden's northern forests, allowing proximity to multiple hydropower plants and constant access to 100% renewable hydropower electricity. Additionally, EcoDataCenter's main site in Falun uses 100% renewable electricity and boasts a remarkable PUE of 1.15, thanks in part to its highly efficient heat recovery system.
These sustainable practices are a testament to EcoDataCenter's commitment to environmentally responsible operations.
5. EdgeConneX
EdgeConneX recently secured US$1.7bn in sustainability funding earlier this year, marking its first securitization and multi-currency term loan. This funding will ensure that the company can consistently meet its ESG commitments as it continues to expand.
By 2030, EdgeConneX aims to achieve carbon-neutral, water-neutral, and waste-neutral status at scale while introducing 100% renewable energy usage across its entire data centre platform. With the help of this funding, EdgeConneX will deploy renewable energy solutions and reduce its carbon footprint across its global data centre network as part of its sustainability strategy.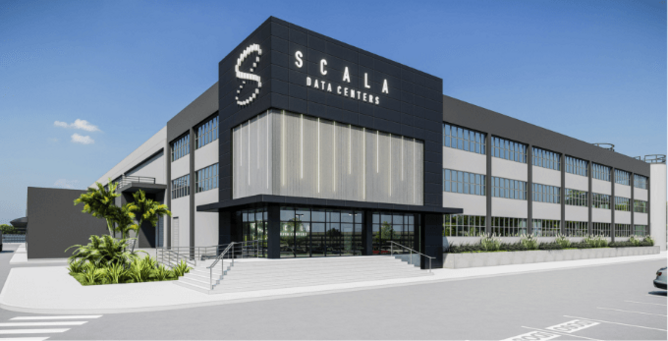 Scala Data Centers
4. Scala Data Centers
Scala Data Centers is a top sustainable hyperscale data centre operator in Latin America. Since its establishment in 2020, Scala has been the first data centre operator in the LATAM region to use 100% certified renewable energy. In addition, the company's data centres feature an impressive 1.5 PUE, which is significantly lower than the regional average.
Scala has also committed to ensuring that all of its new facilities will achieve an PUE of less than 1.4 once they become operational. The company is a member of the iMasons Climate Accord and was awarded CarbonNeutral certification in May 2021. These achievements are a testament to Scala's commitment to sustainability and environmentally responsible operations.
3. Google Cloud
Google Cloud has been at the forefront of green energy initiatives, leading the way with several world-first achievements. In 2007, the company became the first major corporation to achieve carbon neutrality. Ten years later, Google Cloud became the first major company to match its entire energy consumption with 100% renewable energy.
Moving forward, the company's future goals are equally ambitious: it is currently striving to eliminate its entire carbon legacy and aims to operate on 24/7 carbon-free energy across its entire global data centre network by 2030. These targets demonstrate Google Cloud's unwavering commitment to sustainability and environmental responsibility.
2. Schneider Electric
Schneider is an exemplary data centre company that has shown how the industry can be future-proofed, not just by improving sustainability, but also by competing with other industries.
In 2021, it was recognized as the world's most sustainable company and named the top PPA marketplace solution provider for 2022 by Guidehouse Insights. These accolades demonstrate Schneider's extensive sustainability efforts for its client base, in addition to its green energy deployment.
For example, Schneider's EcoStruxure Smart Grid has made 40% of Italy's energy renewable. The company aims to provide 50 million people with access to green electricity by 2025 and has also added a course on Alternative Power Generation Technologies to its Schneider Electric University Data Centre Certified Associate (DCCA) qualification.
1. Digital Realty
Digital Realty achieved the world's first 1GW sustainable IT capacity and a global 64% renewable energy coverage, with 100% in the US and Europe and carbon neutrality in France.
It added 118 MW of solar and wind power in 2021, reaching a total of 910MW under contract. The company won the 2021 EPA Energy Star Partner of the Year Sustained Excellence Award and issued two green bonds, bringing its total to over US$6bn since 2015.