Discover the top 10 UK energy providers
The top 10 energy providers in the UK are instrumental in ensuring a sustainable transformation of the system—through electrification to decarbonise
The energy transition is seen globally, but these organisations are tackling the challenges unique to the UK as it facilitates a nationwide renewable transformation while maintaining quality of life and enabling electric vehicle (EV) transition.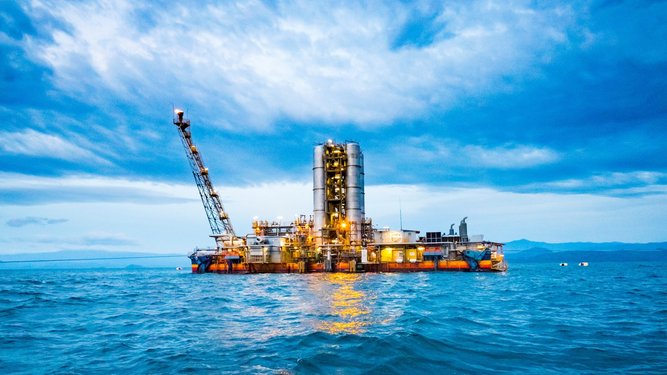 Credit: ContourGlobal
10. ContourGlobal
UK revenue 2022: £0.558bn (US$0.697bn)
ContourGlobal is a leading multinational power generation company committed to providing reliable and sustainable energy solutions across the globe. With a strong presence in over 20 countries, ContourGlobal specialises in developing, owning, and operating thermal and renewable power plants.
The company leverages its expertise in project development, engineering, and operations to deliver innovative energy solutions tailored to meet the needs of diverse markets. Through its dedication to environmental stewardship and social responsibility, ContourGlobal aims to contribute to a cleaner and more sustainable future. With a focus on operational excellence and cutting-edge technologies, ContourGlobal continues to be at the forefront of the global energy transition.
9. Drax Group
UK revenue 2022: £0.585bn (US$0.731bn)
Drax is a major player in the energy industry, operating a diverse range of sustainable power generation assets. With sites in England and Scotland, the company's portfolio includes biomass, hydro-electric, and pumped hydro storage facilities.
Drax holds the distinction of being the largest provider of renewable electricity in the United Kingdom. In addition to its power generation operations, the company runs a global bioenergy supply business. With manufacturing facilities spanning across 13 sites in the United States and Canada, Drax produces compressed wood pellets for its own use and for customers in Europe and Asia.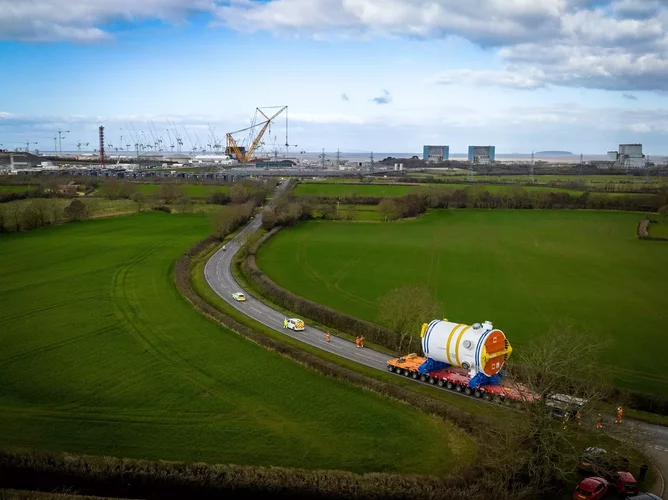 Credit: EDF Energy
8. EDF Energy
UK revenue 2022: £0.899bn (US$1.124bn)
As a subsidiary of the French multinational electric utility company EDF Group, EDF Energy has a strong presence in the UK's energy market. The company is a major supplier of electricity to residential, commercial, and industrial customers, serving millions of households and businesses across the country.
EDF Energy also operates a diverse portfolio of power generation assets, including nuclear, natural gas, and renewable energy sources. With a focus on sustainability, the company has made significant investments in renewable energy projects, contributing to the UK's clean energy transition. EDF Energy is committed to providing reliable, affordable, and low-carbon energy solutions to meet the evolving needs of its customers.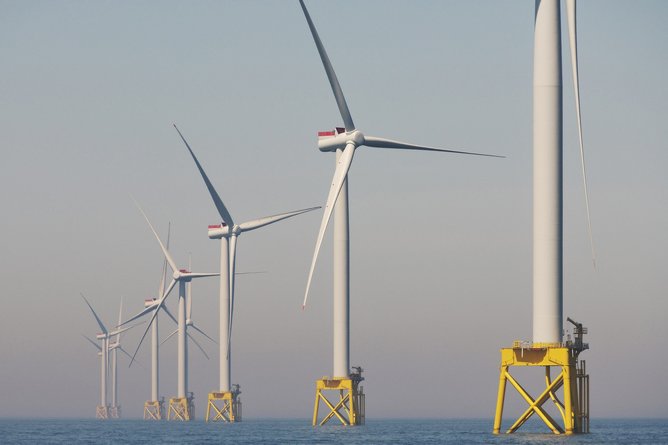 Credit: Iberdrola
7. Iberdrola
UK revenue 2022: £1.592bn (US$1.99bn)
Iberdrola is a leading global energy company headquartered in Spain. With operations in multiple countries, including the United Kingdom, the United States, and Brazil, Iberdrola is recognized for its expertise in renewable energy.
The company is a major player in wind power, operating numerous onshore and offshore wind farms worldwide. Additionally, Iberdrola is involved in hydroelectric power, solar energy, and nuclear power generation. Committed to sustainability, Iberdrola has set ambitious goals to reduce carbon emissions and promote clean energy. The company's dedication to innovation and its extensive renewable energy portfolio position Iberdrola at the forefront of the energy transition.
6. E.ON
UK revenue 2022: £3.84bn (US$4.8bn)
E.ON Energy is a prominent energy company operating in multiple countries, including the United Kingdom. As one of the UK's largest energy suppliers, E.ON provides electricity and gas to millions of customers, both residential and commercial. The company focuses on offering sustainable and renewable energy solutions to reduce carbon emissions and promote a cleaner future.
E.ON is involved in various initiatives, such as developing wind farms and investing in solar energy projects. With a commitment to customer service and innovation, E.ON Energy aims to meet the energy needs of its customers while prioritising environmental sustainability.
5. SSE
UK revenue 2022: £4.434bn (US$5.543bn)
SSE is a leading generator of renewable electricity and one of the largest electricity network companies in the UK. The company develops, owns, and operates low carbon infrastructure to support the zero-carbon transition. This includes onshore and offshore wind, hydro power, electricity transmission and distribution grids, and efficient gas-fired generation.
SSE also provides energy products and services for businesses, with interests spanning across Great Britain and Northern Ireland, Republic of Ireland, Japan, Spain, Portugal, Denmark, and Poland. With over 70 years of experience, SSE's strategy focuses on practicality and inspiration.
The company is UK listed, employing 10,000+ talented and skilled individuals, and holds real Living Wage and Fair Tax Mark accreditations. SSE is committed to creating a better world of energy for everyone.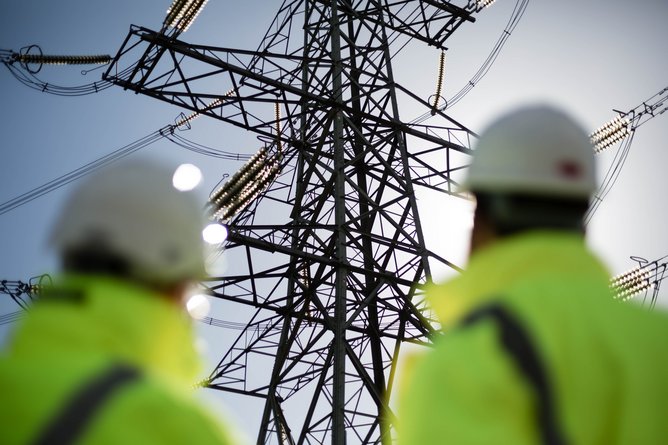 Credit: National Grid
4. National Grid
UK revenue 2022: £6.775bn (US$8.469bn)
The National Grid is a vital infrastructure company responsible for managing and operating the electricity transmission network in the United Kingdom. It ensures the safe and reliable supply of electricity to millions of homes and businesses across the country. In addition to electricity transmission, the National Grid also operates the gas transmission system in Great Britain.
With a focus on sustainability and supporting the transition to a low-carbon future, the National Grid plays a crucial role in integrating renewable energy sources and implementing innovative technologies to enhance the efficiency and resilience of the energy system.
3. Centrica
UK revenue 2022: £23.608bn (US$29.51bn)
Centrica, a leading energy company and owner of British Gas, delivers innovative energy and services solutions through its trusted brands, aiming to address customers' diverse needs. With a workforce of approximately 7,000 skilled engineers and technicians, Centrica is dedicated to creating a cleaner and greener future.
The company recognises the urgency of reducing emissions and is actively making significant changes to achieve net-zero emissions, both for its customers and its own operations.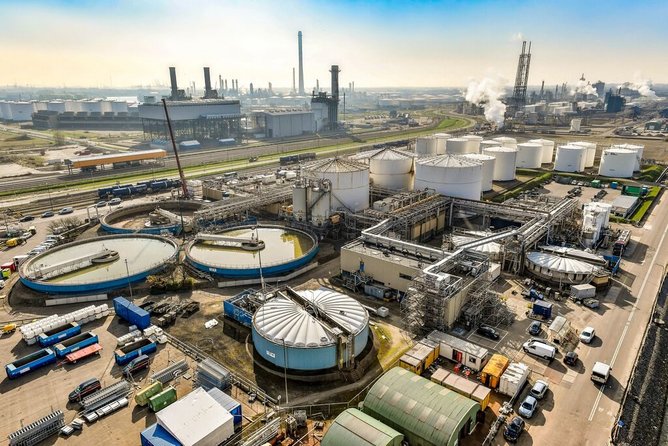 Credit: Shell
2. Shell
UK revenue 2022: £29.224bn (US$36.53bn)
Shell holds a significant presence in the energy sector in the United Kingdom. As a renowned global energy company, Shell has made substantial contributions to the UK's energy landscape.
The company is actively involved in various aspects of the energy sector, including exploration, production, refining, and distribution of oil and gas. Shell has also ventured into renewable energy, investing in wind farms and electric vehicle charging infrastructure to support the transition to a low-carbon future.
With a strong commitment to sustainability, Shell continues to innovate and develop cleaner energy solutions, contributing to the UK's efforts in reducing emissions and creating a more sustainable energy system for the country.
1. BP
UK revenue 2022: £48.8bn (US$61bn)
With a long history of operations in the UK, BP has established itself as a key player in the UK's energy sector. The company is involved in various activities, including exploration, production, refining, and distribution of oil and gas. BP is also actively investing in renewable energy sources and low-carbon technologies, demonstrating its commitment to a sustainable future.
Through its operations and investments, BP plays a vital role in supporting the UK's energy needs while striving to reduce emissions and contribute to the transition towards cleaner energy solutions.