Blackstone Credit raises US$7.1bn private credit energy fund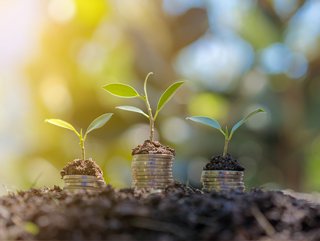 Funding energy transition is key to swift uptake. Credit | Getty
Blackstone's US$7.1bn private energy credit fund supports firm investment in future renewable energy, says Dwight Scott, Global Head, Blackstone Credit
Blackstone Credit (Blackstone) is one of the world's largest credit-focused asset managers, with US$1tn in assets under management (AUM) including 12,600 real estate assets and over 230 portfolio companies.
The firm works to serve investors by building strong businesses that deliver lasting value, investing in dynamic sectors positioned for long-term growth.
Founded as GSO Capital Partners in 2005, the firm is a subsidiary of The Blackstone Group that was founded in 1985, specialising in mergers and acquisitions and now working across four key areas — private equity, real estate, hedge funds and credit.
BGREEN III becomes the largest private credit energy transition fund
Blackstone sees potential in investment in energy transition. In 2022, the firm announced that it sees an opportunity to invest an estimated US$100bn in energy transition and climate change solutions projects over the next decade.
The Blackstone Green Private Credit Fund III (BGREEN III) has closed at its hard cap of US$7.1bn, having been open for a year.
It now represents the largest energy transition private credit fund ever raised.
"Blackstone has built a premier platform focused on private credit in the energy transition and infrastructure markets," says Dwight Scott, Global Head of Blackstone Credit.
"We are grateful for the trust from our limited partners and look forward to investing in this favourable market environment."
The fund is managed by Blackstone's Sustainable Resources Platform, which focuses on providing private credit to the renewable energy, infrastructure, and energy transition marketplace and has approximately 40 investment professionals across North America, Europe, and Asia.
Areas of interest include renewable electricity generation and storage, products, services, technologies and natural resources that enable the energy transition, decarbonised transportation, residential solar and home efficiency, sustainability linked loans, financing of environmental projects, and other energy infrastructure.
Corporate sustainability working towards energy efficiency
Alongside working externally in response to climate change and the energy transition, Blackstone acknowledges that foundations of strong ESG guidelines are crucial to corporate success.
"We view ESG as part of our mission to deliver strong returns for clients," says Jon Gray, President and Chief Operating Officer at Blackstone.
"Blackstone is using its scale and expertise to help strengthen our companies, assets and the communities in which they operate."
"The energy transition is impacting large sectors of the economy and is resulting in a growing need for efficient private capital," Robert Horn, Global Head of the Sustainable Resources Group for Blackstone Credit comments.
"We believe our experience and scale will enable Blackstone Credit to deliver flexible solutions to companies driving this historic transition and generate compelling returns for our investors."
******
For more energy insights check out the latest edition of Energy Digital Magazine and be sure to follow us on LinkedIn & Twitter.
You may also be interested in Sustainability Magazine and EV Magazine.
Please also check out our upcoming event - Sustainability LIVE in London on September 6-7 2023.
BizClik is a global provider of B2B digital media platforms that cover Executive Communities for CEOs, CFOs, CMOs, Sustainability Leaders, Procurement & Supply Chain Leaders, Technology & AI Leaders, Cyber Leaders, FinTech & InsurTech Leaders as well as covering industries such as Manufacturing, Mining, Energy, EV, Construction, Healthcare + Food & Drink.
BizClik – based in London, Dubai, and New York – offers services such as Content Creation, Advertising & Sponsorship Solutions, Webinars & Events.