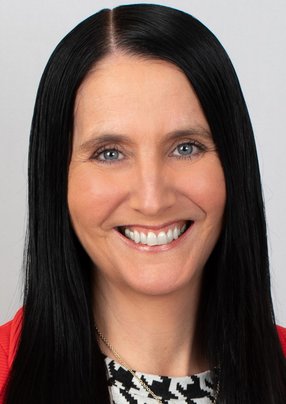 5 minutes with Jodie Eaton, CEO at Shell Energy UK
Energy Digital speaks with Shell Energy UK's CEO, Jodie Eaton, on navigating the future landscape of energy
A well-versed industry veteran, with over three decades of experience, Jodie Eaton is CEO of Shell Energy's UK division – a role she has held since 2021.
With the world's eyes on major energy corporations, Eaton's importance in the UK's energy transition cannot be overstated – her leadership at Shell Energy UK will dictate the transition to provide cleaner and more sustainable energy solutions.
Tell us about yourself and your role
With more than 30 years of experience leading commercial, trading and retail energy businesses in the UK and Europe, I was appointed CEO of Shell Energy UK Ltd in December 2021. Broadly speaking, my role includes setting and executing the company's growth strategy, overseeing the executive team and reporting to our board of directors. In essence, I'm responsible for the overall success of our UK operations, including the vision, mission and future direction.
I first joined Shell Energy UK Ltd in 2020 as Chief Operating Officer. Before this, I held a board position at npower, where I led its business solutions division, and have also worked for E.ON UK and TXU Energy.
What has been your biggest challenge as CEO of Shell Energy, and how did you overcome it?
The past 18 months have proven hugely challenging for the entire energy sector. Navigating supply disruptions, price fluctuations, and market volatility has required collaborative, joined-up, strategic thinking from the supply chain, government and major energy users nationwide.
From a Shell Energy perspective, we've continued to work in close partnership with our customers, while investing heavily in our products, to overcome these challenges. We've also engaged closely with industry stakeholders, regulators and the government to agree on our action plan to manage the situation in the short, medium and long term. Collaboration has and will continue to prove key in navigating challenging waters.
What are the key opportunities you see in the energy industry and how is Shell Energy positioning itself to address these?
The industry is changing and we're proud to be operating at the forefront. The market of tomorrow will be focused on decarbonisation, decentralisation and the transition to net-zero.
This is an exciting opportunity and one that we are perfectly positioned to capitalise upon. While for many years we've supplied low-carbon energy to our customers, we're already piloting best practice and building an evidence base of demonstrator activities that can help us to go further – supporting customer journeys to net-zero.
Can you discuss some of the innovative technologies or initiatives that Shell Energy is developing or implementing to support the energy transition?
Market volatility and legislative pressure have made it more important than ever for businesses to accelerate the transition to net-zero. We pride ourselves on delivering cleaner, affordable and simple solutions that help our customers to manage to spend and decarbonise their operations. To enable us to do this, we are committed to increasing our supply of low and zero-carbon energy and investing heavily in the low-carbon projects of tomorrow.
In terms of innovative initiatives, we are committed to working in close partnership with our customers to provide a comprehensive solution to deliver their energy and decarbonisation requirements – from collecting data and optimising operations to managing a full decarbonisation plan. This includes financing new equipment and delivering renewables through real off-book financing solutions.
What is your vision for the future of Shell Energy, and how do you plan to achieve it?
As a business, we have big ambitions for the future. Alongside further growing our customer base (and building ever-stronger relationships with our existing customers), we're committed to expanding our already comprehensive product offer and increasing the depth and breadth of our services. What's more, we're committed to building ever-more collaborative relationships and partnering with advisors, consultants and TPIs.
We have a world-class team and a highly resilient, successful business that will be here for the long-term. Our global footprint means we have the resources to invest in innovation and deliver the solutions for which the market is calling.
I'd like to see us aim for and achieve the milestone of becoming a net-zero emissions energy business. Leading from the front is important for Shell Energy UK Ltd and something that we're committed to maintaining.
Having network insights is the first critical step for Distribution System Operators to maintain secure and reliable supply, whilst avoiding unnecessary and costly network reinforcements.