Energy Exemplar partners a hydrogen-focused consultancy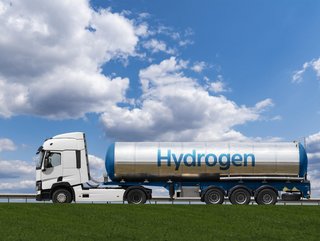 Hydrogen energy is one of the sustainable solutions that could power a cleaner future, making it an actionable source of sustainability
Committed to delivering more hydrogen insights, Energy Exemplar's Michael Schneider and Profs Energy Consult's Armin Schnettler comment on collaboration
No longer does a spreadsheet alone provide the necessary functions to keep up with an evolving energy business. Data is one of the most important factors driving commercial success and energy firms are in need of simplified systems that drive holistic insight into their operations, which is where software is evolving and contributes to a sustainable transition.

Measurement of the entire value chain is key to understanding the production, distribution and consumption of energy and ultimately how to make it greener. There are many efforts in the landscape today, which enable businesses to optimise their processes with technology at the heart, but there's a world-first action collaboration forming to improve the approach to clean hydrogen with software.

A specialist in green hydrogen project implementation Profas Energy Consult is working with Energy Exemplar to build on its market-leading modelling software platform. The solution, PLEXOS, was created to optimise hydrogen and power-to-X projects, providing more in-depth infrastructure modelling functions to enable much greater visibility and processes than spreadsheets systems.

"Optimising the Power-to-X value chain requires OEM-specific operating models, degradation efforts, maintenance and replacement efforts, to calculate financial data over the desired lifetime—for instance, revenues and cash flows," says Armin Schnettler, Managing director of Profas Energy Consult.

With the hydrogen market in its early stages and limited understanding of the solution's applications in a broader sense, all insights are welcomed by energy firms to understand the entire value chain to ensure a truly sustainable and optimised approach.

The potential uses for the PLEXOS software—which is declared a 'hydrogen-only' platform—include modelling of a minimal-cost power supply from energy sources as well as optimal power purchase agreements (PPAs), insight into trading in the energy market, and the value of supporting services.

"By simulating renewable energy supply and its volatility, PPAs and market price forecasts, different hydrogen technology options, the optimal ratings of the electrolyser resp. power-to-X [plants] will be derived, ensuring the lowest cost of hydrogen and highest economic benefit," says Michael Schneider, SVP and Head of EMEA at Energy Exemplar.
The next phase of global energy transition involves hydrogen
The global energy transition is progressing to its next stage, with significant developments in the 'green' hydrogen economy, which is driving the decarbonisation of challenging sectors that are difficult to electrify. Worldwide, over 1,000 renewable and low-carbon hydrogen projects have been announced, requiring a total investment of US$320bn by the end of 2030.

According to the International Renewable Energy Agency (IRENA)'s 1.5-degrees scenario for 2023, global electricity demand is projected to triple compared to 2020 due to both direct and indirect electrification. To effectively integrate renewables, a combination of smart electrification and efficient hydrogen utilisation will be essential.

PLEXOS has emerged as the leading platform for simulation and optimisation in the market, providing market players with the necessary tools to make intelligent decisions by analysing and extracting insights from vast amounts of data.

Energy Exemplar and Profas Energy Consult are collaborating to develop the first dedicated "hydrogen" toolchain based on PLEXOS, which is expected to be ready for use by the fourth quarter of 2023. Their goal is to complete the power-to-X value chain simulation models by 2024.

******
For more energy insights check out the latest edition of Energy Digital Magazine and be sure to follow us on LinkedIn & Twitter.
You may also be interested in Sustainability Magazine and EV Magazine.
Please also check out our upcoming event - Sustainability LIVE in London on September 6-7 2023.
BizClik is a global provider of B2B digital media platforms that cover Executive Communities for CEOs, CFOs, CMOs, Sustainability Leaders, Procurement & Supply Chain Leaders, Technology & AI Leaders, Cyber Leaders, FinTech & InsurTech Leaders as well as covering industries such as Manufacturing, Mining, Energy, EV, Construction, Healthcare + Food & Drink.
BizClik – based in London, Dubai, and New York – offers services such as Content Creation, Advertising & Sponsorship Solutions, Webinars & Events.​​​​​​​