Vestas Wind Systems is a global sustainable energy partner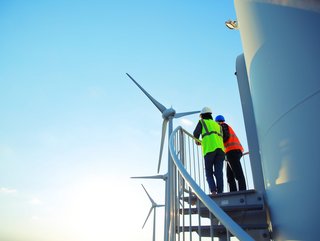 Partnership between Vestas and Ørsted influences sustainable turbine construction
Renewable energy is a growing need, but the sustainable implementation of said solutions is just as critical for eliminating Scope 3 emissions
From renewable applications to developing the sustainability talent pool, Vestas Wind Systems is providing staple developments to the energy sector, and is also the partner of a further leader in the green energy space—Ørsted.

These renowned global leaders in the renewable energy sector, have announced a significant partnership focused on commercial sustainability. In all their collaborative offshore wind projects, Ørsted will source wind turbine towers and blades made from recycled materials, specifically low-carbon steel, from Vestas.

The deployment of offshore wind power plays a vital role in enhancing energy security, promoting affordable energy access, and, most importantly, combating the climate crisis. Currently, wind energy generates power with a carbon footprint 99% lower than that of coal. However, on the scientific trajectory towards achieving net-zero emissions, it is crucial to limit the carbon emissions associated with the manufacturing of materials and components used in wind farms. This requirement is increasingly demanded by consumers of renewable energy and policymakers alike.

"There's no playing defence when it comes to climate change. And no progress without partnerships," says Mads Nipper, Group President and CEO of Ørsted.

"That's why we at Ørsted are very proud to partner with Vestas to integrate and scale cutting-edge decarbonisation and circularity solutions to meet future customer demands for net-zero wind farms. Together with Vestas, we're leading the industry towards net-zero, and I urge decision-makers across the globe to also take action and help drive demand for low-carbon and circular solutions within renewable energy."
An evolving sustainable process to renewable energy infrastructure
Effectively addressing these demands necessitates cost-efficient solutions to tackle the key decarbonisation and circularity challenges faced by the wind industry, particularly those related to steel and blades. To address these challenges head-on, Ørsted and Vestas have committed to installing low-carbon steel towers and, when commercially available, blades made from recycled materials in all forthcoming joint offshore wind farm projects.
By incorporating sustainable procurement practices not only as a one-time occurrence but as an ongoing commitment in all future offshore projects, Ørsted is actively creating a continuous demand for Vestas' innovative low-carbon and circular solutions. This strategic partnership ensures a long-term collaboration that aligns with the companies' shared vision of driving the transition to a more sustainable and eco-friendly energy landscape.

"The energy transition requires unprecedented scale and pace, and we need strong partnerships between leading companies and industries to succeed," says Henrik Andersen, CEO of Vestas.

"We are excited to partner with Ørsted to expedite the deployment of our cutting-edge circular blade recycling technology and foster the demand for low-carbon steel in the wind industry's supply chain. This partnership is a leap forward for developing circular wind power projects and sends a powerful message that commercial agreements and collaboration are vital in our urgent fight against the climate crisis."

As a result of partnership, the two companies share equal responsibility for installation of low-carbon steel towers—a minimum of 25%. The partnership between these two companies sends a strong message to the industry as their activities accelerate the shift towards renewable energy globally, which is currently at an inflection point.

By combining the use of scrap steel and on-site renewable energy manufacturing, both companies will facilitate a further push towards zero emissions with a potential to reduce emissions from tower production by 70%.