The true definition and benefits of a smart city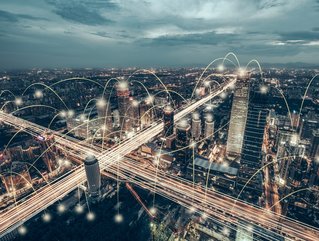 Defining the smart city connectivity and its sustainability impacts
'Smart city' is a term of the century, but how is this defined and why is it crucial for economic and social prosperity through energy optimisation?
The era of digital technology opens a whole new world of opportunities for consumers, businesses, and interactions between authorities and their municipalities. It enables some of the key developments that are streamlining lifestyles and also enabling us to move sustainably and benefit from revolutionary means of transportation.

The definition of smart city is attributed to a multitude of factors, which not only relate to a shift in how things work, but also the technologies used to enable evolution. From a commercial perspective, it's the shift from industrial revolution to the electrical revolution as more investment drives an overhaul of the energy system.

IBM defines a smart city as "one that makes optimal use of all the interconnected information available today to better understand and control its operations and optimise the use of limited resources". Seen in this way, technology is the enabler of sustainability; a prosperous future for all.
Smart city infrastructure is built with technology
Of course, technology is at the heart of it all. Allowing digital connectivity between modes of infrastructure provides us a glimpse of a future much like that seen in futuristic films. There are some concerns, yes, but technology naturally plays a huge role in enabling convenience and opportunities. This connectivity can be seen across mobility networks, industrial sectors, and public transport.

Connectivity between infrastructure is not only responsible for creating ease, but also helps to manage energy consumption and optimise entire city networks more strategically.

Mobility networks now incorporate electrified energy solutions like electric vehicle (EV) charging as well as further systems like electrified tram lines and trains, which not only optimise the routes that vehicles take, but provides real-time information to consumers and businesses to reduce downtime or disruption.
Progressing plans for more sustainable cities
Making cities sustainable is a major step in the wider decarbonise plan as they make up a significant portion of the traffic, energy consumption and international transportation that takes place. While organisations can deliver methods of reducing and eliminating emissions in Scope 1, such as drop-in fuels and electrified transportation, the real emphasis is on renewable energy and how cities can optimise their use of electricity to reduce costs and enable growth in this area.

Smart city solutions have a role to play in society, which is why governments are responsible for their development from a social perspective. Technologies enabling more informed transport solutions are to be received by both private and public sector clients, which makes them so impactful in developing the city lifestyle.
Energy management in a push for decarbonisation
The smart city of the future is driven by the Internet of Things (IoT), or more specifically, the Internet of Energy (IoE), which describes how edge devices are connected and integrated into modern energy systems. By leveraging connected devices, energy providers and consumers are able to leverage the digital landscape to optimise efficiency and lower costs.

As a number of connected devices communicate with each other, users are able to access data on a multitude of processes and receive status updates to better manage the consumption of electricity but also predict maintenance requirements to eliminate asset downtime.
Summarising the importance of smart cities
A smart city aims to create a thriving urban environment that enhances the quality of life for its residents and fosters economic growth. By offering a comprehensive range of interconnected services to its citizens at reduced infrastructure costs, a smart city becomes increasingly crucial in light of projected population growth in urban areas.

The implementation of smart city services and applications enables more efficient utilisation of infrastructure and assets, resulting in an improved quality of life for residents. Smart city advancements generate additional value from existing infrastructure, while simultaneously creating new revenue streams and operational efficiencies. These innovations contribute to cost savings for both governments and citizens, further enhancing the benefits of smart city initiatives.