Top 10 electricity trends from IEA market report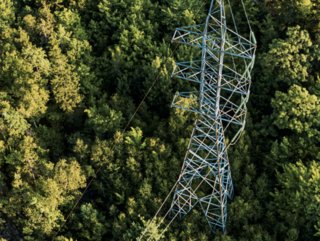 Many electricity markets continue to experience skyrocketing prices, particularly in Europe, reflecting deep uncertainties, notes IEA Electricity report
In the first half of 2022, many electricity markets continued to experience skyrocketing prices, particularly in Europe, reflecting deep uncertainties over both fossil fuel supplies and the economic outlook.
This month's update of the IEA Electricity Market Report presents latest forecasts for global electricity demand, supply and emissions through 2023. In light of Russia's invasion of Ukraine, it also provides a special focus on the situation in Europe, discussing recent developments and future plans. Here are 10 key trends.
10: Digitalisation is a key enabler for clean energy
Digitalisation is crucial for executing clean energy transitions at the speed and scale needed to meet short-term emergency needs and long-term net zero goals.
Digital technologies provide granular and diverse data in real time, which can be leveraged to balance energy supply and demand, supporting sustainability, efficiency and resilience of electricity systems.
09: Europe takes consumer-protection measures
Leading up to mid-2022, many European governments implemented a variety of measures to protect consumers. The most common actions include direct transfers to vulnerable consumers (e.g. in the form of payments or vouchers), reduced taxes and charges, retail price regulation, and direct support for businesses.
08: Reducing energy consumption and advancing the transition
As a reaction to the Russian invasion of Ukraine and the ongoing energy crisis, the European Union as a whole and European countries individually took measures to reduce their import dependency on Russia.

These efforts aimed to contain the impact of high prices and potential supply shortages on the economy and on vulnerable customers. Measures were also necessary to enable sanctions, such as an import ban on Russian coal, a partial embargo on oil imports and others.
07: Large uncertainties remain for 2023
The main uncertainties affecting the IEA's 2023 forecasts for electricity demand and generation mix concern over fossil fuel prices and economic growth. As of mid-2022, it expects global electricity demand growth in 2023 to remain on a similar path as this year. Strong renewables growth of 8% and recovering nuclear generation could displace some gas and coal power, resulting in the electricity sector's CO2 emissions declining by 1%.
06: Europe reduces reliance on Russian energy
The implementation of the European Commission's REPowerEU plan would greatly accelerate deployment of renewables in the coming years, doubling their share in EU gross final energy consumption from 2020 to 2030 and significantly reducing fossil fuel use.
The continued energy price crisis is fuelling debate on wholesale electricity market design, while governments are trying to cushion high electricity prices with diverse support schemes.
05: Wholesale electricity prices are rocketing
In the first half of 2022, gas prices in Europe rose fourfold and coal more than threefold from the same period in 2021, resulting in wholesale electricity prices more than tripling in many markets. The IEA's price index for major global electricity wholesale markets reached levels that were twice the first-half average from 2016 to 2021.
04: Electricity sector emissions are set to decline
After having risen to an all-time high in 2021, CO2 emissions from the global electricity sector are set to decline in 2022, albeit by less than 1%. Emissions intensity is set to fall by more than 2%.
03: Renewables are growing faster than demand and replacing fossil fuels
Strong capacity additions are helping global renewable power generation towards growth of more than 10% in 2022. Despite nuclear's 3% decline, low-carbon generation is set to rise by 7%, resulting in a 1% drop in total fossil fuel-based generation.
Globally, coal power increases slightly as declines in China and the United States are balanced by growth in Europe. Gas power falls by 2.6% as growth in North America and the Middle East offsets some of the decline in Europe and in Central and South America.
02: Tight natural gas markets favour coal-fired plants
Due to high gas prices and supply constraints, coal is replacing gas for power generation in markets with spare coal plant capacity. In Europe, governments delayed coal plant phase-outs and lifted restrictions to increase the availability of coal generation, thereby reducing gas consumption to improve security of supply.
01: Electricity demand growth is slowing significantly in 2022
After global electricity demand grew by a strong 6% in 2021, propelled by rapid economic recovery as Covid-19 lockdowns eased, we expect growth to slow to 2.4% in 2022 – about the same as the average from 2015 to 2019. This reflects slower global economic growth, higher energy prices following Russia's invasion of Ukraine, and renewed public health restrictions, particularly in China.
Continued high energy prices as a consequence of the Russian invasion of Ukraine resulted in overall high commodity prices. In turn, high inflation rates led central banks around the world to increase interest rates. Strict sanitary measures in China affected industrial production and increased tension across already tight global supply chains.
Considering that industry is responsible for more than 40% of final electricity demand and 20% is consumed by commercial and services, the resulting slow-down of economic activity has triggered declining consumption. A notable exception is India, where unusually hot temperatures in Q2 2022 pushed electricity demand to new record heights.