Top 10 energy investment trends in 2022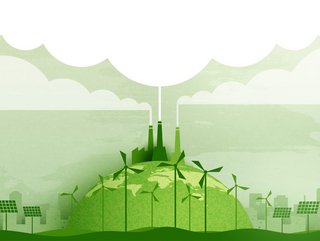 IEA World Energy Investment 2022 report finds investment in energy transition has remained relatively robust but still far short of required targets
The IEA has published an extensive 227-page World Energy Investment report which outlines the challenges facing the industry across all sectors.
High fuel prices, inflationary pressures and supply chain bottlenecks, the urgent need to accelerate the energy sector's transformation to net zero, and the Russian invasion of Ukraine are creating a potent mix of pressures and incentives for energy investors.
Amid all the uncertainty, some important features of the new investment landscape are already visible, including the energy security lens through which many investments are now viewed, widespread cost pressures, the major boost in revenues that high fuel prices are bringing to traditional suppliers, and burgeoning expectations in many countries that investments will be aligned with solutions to the climate crisis. Here are 10 key findings in the report.
10: Energy investment to rise 8% in 2022
World energy investment is set to rise over 8% in 2022 to reach a total of US$2.4trn, well above pre-Covid levels. Investment is increasing in all parts of the energy sector, but the main boost in recent years has come from the power sector – mainly in renewables and grids – and from increased spending on end-use efficiency. The only caveat is almost half the increase in capital spending is linked to higher costs.
09: Global clean energy spending finally ramps up
Clean energy investment is – finally – starting to pick up and is expected to exceed $1.4trn in 2022, accounting for almost three-quarters of the growth in overall energy investment.
Since 2020 the rate has risen to 12%, well short of what is required to hit international climate goals, but nonetheless an important step in the right direction. The highest clean energy investment levels in 2021 were in China ($380bn), the European Union ($260bn) and United States ($215bn).
08: Regional variations expose new energy divides
While global clean energy investment is now well above where it was at the time the Paris Agreement was signed, the rise has been concentrated in advanced economies and China.
But overall, the relative weakness of clean energy investment across much of the developing world is one of the most worrying trends revealed by the IEA's analysis.
07: Investment focus on immediate projects
In a situation where commodity prices are high and supplies are scarce, the focus of investment is squarely on projects that can deliver "new volumes in a hurry," the report notes.
Methane abatement and flaring reductions fall into this category. Increased output of US shale oil and gas would be another possibility because of its short investment cycle. However, investment in this area has been relatively slow to pick up, held back by tight supply chains as well as a continued focus among operators on profitability and capital discipline.
06: Rising critical minerals prices impacts clean energy technologies
This surge in critical minerals prices has been a major factor in reversing, at least temporarily, the trajectory of declining costs for some clean energy technologies.
The share of cathode material costs (including lithium, nickel, cobalt and manganese) in the costs of an EV battery has risen from 5% in the mid-2010s to more than 20% today, at a time when some 300 new gigafactories are in planning and construction.
05: Sustainable finance concentrated in advanced economies
Financial conditions for clean energy businesses have been volatile in recent years, but many listed energy-related businesses started 2022 with relatively strong balance sheets. Measures of liquidity, profitability and equity market valuations all improved or stayed steady compared with the year before the pandemic.
This positive signal for energy investment was far from universal, however, with acute financial strains still visible among many (often state-owned) energy companies in emerging and developing economies.
04: Clean energy investment rising - but not fast enough
Investment to bring more clean and affordable energy into the system is rising, but not yet quickly enough to forge a path out of today's crisis or to bring emissions down to net zero by mid-century – a critical but formidable challenge that the world needs to overcome if it is to have any chance of limiting global warming to 1.5°C.
Without a massive surge in spending on efficiency, electrification and low-carbon supply, rising global demand for energy services will simply not be met in a sustainable way.
03: Renewables in the power driving seat
Renewables are set to remain the number one power sector category for investment in 2022, after a record year in 2021 when more than $40bn was spent for the first time ever.
Despite numerous issues affecting the sector, including inflationary pressures, tighter financing conditions and supply chain bottlenecks, there is a solid pipeline of projects that stem from more ambitious climate goals and robust policy support:
02: Around 30GW of new coal-fired plants were approved in 2021
Although China has pledged to stop building coalfired plants abroad, there is still significant new capacity coming onto the domestic market, with more than 20GW approved for development in both 2020 and 2021, and more than 15GW approved so far in H1 2022.
Investment in oil, gas, coal and low-carbon fuel supply is the only area that, in aggregate, remains below the levels seen prior to the pandemic in 2019.
This is despite sky-high fuel prices that are generating an unprecedented windfall for suppliers: net income for the world's oil and gas producers is set to double in 2022 to an unprecedented $4trn.
01: 2022 'a take-off year' for battery energy storage investment
Investment in battery energy storage is currently experiencing the biggest momentum in the power sector, with capital spending expected to nearly triple in just two years.
It is led by grid-scale deployment, which represented more than 70% of total spending in 2021 and by lithium ion batteries, which took more than 90% of total deployments in 2020 and 2021.
The pipeline of projects is immense, with China targeting around 30 GW of non-hydro energy storage capacity by 2025 and the United States having more than 20 GW of grid-scale projects either planned or under construction.
However, batteries are, among energy assets, one of the most sensitive to critical mineral supply chains.
Depending on the chemistry, they require lithium, cobalt, nickel, graphite, copper and manganese, supplies of which are under high stress and majorly controlled by Chinese actors. The supply chain bottlenecks and price spikes affecting these minerals could limit growth.