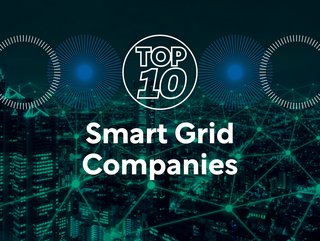 Top 10 Smart Grid Companies
The top companies contributing to smart grid development and uptake have been ranked by revenue, and include Siemens AG, IBM and Cisco
The defining element of a smart grid system is the two way flow of electricity and data, in comparison to the one way flow of the grid.
The developments in smart grid systems, including smart appliances, smart meters, smart substations and synchro phasors, has brought many critical improvements in the realm of energy production. Customers can see direct benefits through automated billing data collection, energy use tracking and cheaper rate alerts which directly save them money, and battery collections heading back to the main grid from consumers excess has wider benefits.
According to Emergen Research, the global smart grid market is expected to reach US$122.97bn by 2027, having been valued at US$29.8bn in 2019. We've pulled together a list of the top smart grid companies, ranked by annual revenue.
10. Sunverge
US$8m
Cloud-based energy management company Sunverge offers grid operators and utilities with unprecedented visibility and control over Distributed Energy Resources (DERs). The company specialises in energy storage technology, distributed solar, and load control devices, founded in the belief that renewable power should be reliable and accessible to all.
9. Uplight
US$89.1m
Uplight, a certified B Corporation, has the goal of 100 million metric tons of CO2 abatement and to save consumers $10 billion on their energy bills in the next 5 years. Formed in 2019, Uplight provides Software as a Service (SaaS) solutions to more than 80 regulated utility companies representing 110 million residential, commercial and industrial end-users in North America, becoming 'the operating system at the grid edge and the new energy ecosystem'.
With investors including Schneider Electric, the world's most sustainable company, AES, and private investors led by Huck Capital, Uplight is expecting significant revenue growth in the coming years.
8. Stem
US$92.95m
Founded in 2009, Stem is leading the field of AI-driven energy storage. It helps clients to optimise energy consumption by integrating innovative energy storage technologies and maximising the value of renewable energy. The company's software platform, Athena, empowers customers to deploy and unlock the full potential of clean energy assets at scale, including professional services and solutions for solar, storage, and EV charging.
7. S&C Electric Company
US$820m
Founded in 1909, S&C specialises in the switching, protection, and control of electric power systems, providing solutions that are an essential part of the electrical grid.
S&C's PureWave UPS System is a unique smart grid solution that has a reaction time of 2 to 4 milliseconds to protect power-sensitive equipment from disturbances including surges, transients, temporary interruptions, voltage sags, and total outages.
6. Itron
US$1.8bn
Energy and water company Itron is headquartered in Washington, US and forecasts 80% of electricity in North America. It was founded in 1977 by engineers looking for more efficiency, and today remains on that mission, working to develop smart cities and smart solutions for sustainability.
5. Enphase Energy
US$2.79bn
Enphase Energy has shipped about 30 million solar microinverters in Europe, North America, and Australia markets, using smart grid technology that simplifies the installation process and achieves the highest efficiency to allow its customers to make, use, save and sell their own power. The solar energy experts also provide batteries, management apps, and ongoing support for customers making the transition to clean energy.
4. ABB
US$29.4bn
ABB is a Swedish–Swiss multinational corporation with companies include Electrification, Motion, Process Automation and Robotics & Discrete Automation. It is developing innovative smart grid projects to improve power distribution reliability, increase meter reading accuracy and improves efficiency through conservation voltage. The company also offers technology for smart grid deployments including for smart meters, electric vehicles (EVs), solar and wind power integration, and demand response systems.
3. Cisco
US$57bn
Cisco's software platform — Connected Grid Network Management System — supports utilities transforming their operations for the smart grid with unified network management. The operations include distribution automation, smart metering, and grid endpoint device management. Cisco has seen an 11% revenue increase from last year.
2. IBM
US$60.525bn
The International Business Machines Corporation (IBM), is a multinational technology company with presence in over 175 countries around the globe, which supports smart grid uptake and development in a plethora of ways. One such way is through the Maximo Application Suite. A single, integrated cloud-based platform by IBM that uses AI, IoT and analytics, Maximo optimises performance, extends asset lifecycles and reduces operational downtime and costs, supporting utilities in making smarter, more data-driven decisions.
1. Siemens AG
US$80.919bn
Siemens is the largest industrial manufacturing company in Europe, offering phasor measurement, network monitoring, fault recording, power quality recording, and system software applications. Siemens is developing technology to advance energy intelligence, opening up opportunities in smart grid development and management. As proven experts in electrification, Siemens' portfolio of connected hardware and software provides solutions for all manner of customers accessing the grid.
******************
For more energy insights check out the latest edition of Energy Digital Magazine and be sure to follow us on LinkedIn & Twitter.
You may also be interested in Sustainability Magazine and EV Magazine.
BizClik is a global provider of B2B digital media platforms that cover Executive Communities for CEOs, CFOs, CMOs, Sustainability Leaders, Procurement & Supply Chain Leaders, Technology & AI Leaders, Cyber Leaders, FinTech & InsurTech Leaders as well as covering industries such as Manufacturing, Mining, Energy, EV, Construction, Healthcare + Food & Drink.
BizClik – based in London, Dubai, and New York – offers services such as Content Creation, Advertising & Sponsorship Solutions, Webinars & Events.