Could smart buildings be the key to a sustainable future?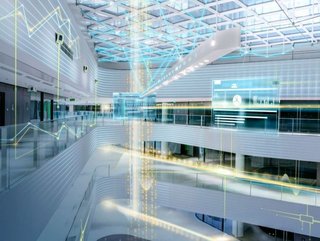 Could smart buildings be the key to a sustainable future?
Jonathan Williams (Siemens) and Bettina Tratz-Ryan discuss the diverse landscape in smart building adoption and its sustainable benefits
Combining assets, infrastructure, and services, smart buildings are orchestrated to facilitate a user and usage driven experience. Sharing data across disparate building systems, a smart building can adapt its environment to better optimise the experience for occupants.
"The 'smartness' of buildings come from the ability to align a building's ambience and services towards the user's expectation in real time, through applications, or through smart facilities management," says Bettina Tratz-Ryan, Research Vice President, Gartner.
Jonathan Williams, Branch Sales Manager, Siemens (UK) adds to this: "Typically, they achieve this by using a network of connected Internet of Things (IoT), integrated building management systems, analytics platforms, workplace apps, artificial intelligence and digital services to enable new ways of working and more innovative business models."
A diverse landscape
While many countries have begun to adopt the concept of smart buildings, the current landscape remains diverse with adoption remaining in its early stages. "In the UK alone, only 5% of commercial buildings in the UK can really be called 'smart'," explains Williams.
"Most smart buildings are designed as commercial buildings, airports or exclusive residential properties as they combine aesthetic architecture with state of the art technology," adds Tratz-Ryan.
She continues: "For existing buildings, many of the technology systems that contribute to the 'smartness' are not compatible with each other, meaning they do not share structured or unstructured data or connect data streams for building optimisation or user journey experiences."
However, this means there is huge potential for building owners, managers and occupiers to benefit from better and more efficient use of resources, greater intelligence and optimised performance.
"We're expecting to see an acceleration in implementation of smart building tech in the years ahead as technology advances, while becoming easier to implement and more accessible. This is especially the case given the backdrop of the energy crisis forcing businesses to take action over their energy bills, alongside the march towards decarbonisation," predicts Williams.
Adoption challenges
Smart buildings require an advanced understanding of a common data environment for connected and data driven outcomes. "That common data environment is complex to establish and therefore, properties with lower rental value or social housing have a difficulty to justify the capex, while they would benefit substantially from the intelligent and contextualised services that could be potentially offered," explains Tratz-Ryan.
Another significant challenge is the integration of smart technology into existing buildings. When it comes to retrofitting smart technology there is no one-size-fits-all solution, every case is slightly different. "The lack of openness and collaboration between different smart tech platforms has previously been difficult to overcome but it's refreshing to see the move away from closed software platforms to much more open systems, enabling deeper integration," adds Williams.
He continues: "At Siemens, we believe in the importance of maximising compatibility in this area – and making building management data easily available for sharing by working with industry-compatible partners to achieve that improved interoperability. Tackling these big challenges can't be achieved by individual businesses working in silos and taking a wider 'ecosystem' approach is necessary for technology underpinning smart buildings to work as effectively as possible.
Smart buildings and the wider sustainability agenda
Buildings are responsible for 40% of the energy consumption in the UK alone, therefore it is a crucial area in need of transformation to achieve net zero.
"From a wider government and industry perspective, the biggest challenges – but also the biggest potential rewards – are posed by refurbishing legacy buildings, where the range of ages and types of stock creates a complex problem. Replicating the 20-30% savings achieved through smart technology across the commercial built environment would be a significant step in the right direction towards net-zero targets, " explains Williams.
"Smart buildings develop visibility into energy and carbon footprint", says Tratz-Ryan "they help cities, districts or organisations achieve their net-zero goals. Since data driven insights are at the heart of 'smartness', the carbon footprint for direct and indirect emissions can be identified.
Tratz-Ryan also highlights the benefits of smart building when it comes to climate change to respond more efficiently to heat islands in cities, as well as geo-spatial data analysis, building structures like walls or rooftops can be also planted to become vertical farms or greenspaces, supporting biodiversity.
Where to begin when implementing a smart building strategy?
Those looking to develop a smart building strategy need to understand that 'smart' means utilising technology as an enabler that is focused on user or use case specific outcomes. "They need to build a digital thread of their systems to create the data orchestration environment, that for non – technical decision makers, can align the green, smart, sustainable, inclusive, ambient, healthy, social and other aspects to users and value propositions," explains Tratz-Ryan. "They also need to follow the climate change and sustainability challenges of their locations to build future proof assets."
Williams also notes that it is important to partner with the right technology providers, with the right skills and capabilities to lead the smart building journey to ensure that activity is based on data-driven insights and delivering measurable business outcomes.
"With the right partner on board, the first step is to set a strategic vision, benchmarking a start point, and defining realistic goals and KPIs for the investment. The next move is to develop use cases. In other words, identify the priority pain points and challenges to tackle and create a strong business case for investment," explains Williams.
"With this in place, it's time to execute on the plan by implementing the technology. Finally, it's vital to monitor and measure the impact of the transformation to inform and build strong business cases for future investment," he concludes.