ABB and Pace CCS partner to drive carbon capture and storage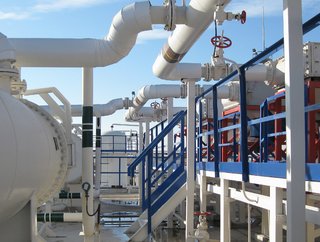 Customers will be able to harness digital twin technology to test proof of concept, explore scenarios and map out operational models across complex CCS infrastructure
Reducing the cost of investment and derisking operations will be critical in enabling the commercial CCS market to scale
In an effort to enhance the accessibility and affordability of capturing, transporting, and storing industrial carbon dioxide emissions, ABB has entered into a partnership agreement with Pace CCS, a leading global provider of engineering solutions in this market.
By leveraging their respective expertise, ABB and Pace CCS aim to simplify the implementation of CCS infrastructure for industrial companies by reducing the CAPEX and operational investment required to enter this market.
The process of CCS involves capturing CO2 emissions from industrial processes, transporting them via pipeline or ship, and storing them underground. To achieve their net-zero goals, countries need to increase their uptake of CCS by 120 times by 2050, as per a McKinsey & Company analysis. Successful implementation of CCS could lead to a 45% reduction in carbon emissions generated by the industrial sector alone.

"To date one of the biggest challenges to the mainstream adoption of CCS has been a lack of operational practice across the full value chain, but the combined expertise of ABB and Pace CCS can change this," said Matt Healey, Chief Executive Officer of Pace CCS. "While companies can see the benefits of CCS, there is still a reluctance to make the investment without clear knowledge of how things will work on the ground, at every stage of the process."
To tackle this issue, ABB and Pace CCS are leveraging digital twin technology, which creates a virtual replica of a physical process or facility. This technology enables simulation of the design stage and testing of various scenarios to provide proof of concept, ensuring that the design is appropriate for the intended purpose. By demonstrating how customers can transition seamlessly into CCS operations, the solution will map out different scenarios, including subsurface modeling. The ABB Ability™ OPTIMAX® energy management system will also be integrated to forecast and manage power consumption.