Gentracks's digital approach to energy diversification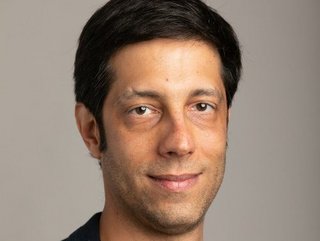 Tal Ben-Shahar, VP Product Management at Gentrack
Tal Ben-Shahar, VP at Gentrack shares insight on how digital transformations are key to controlling future complexities as the energy market diversifies
Tal Ben-Shahar, VP Product Management at Gentrack, is a product management executive with over 20 years of expertise in the software/SaaS arena.
Tal is a specialist in leading the vision, strategy, roadmap, and user experience of successful products from ideation through to production and delivery, delivering business results in the software domain and leading data, AI and business intelligence product groups which have enabled Fortune 500 companies to successfully transform their business.   
Tal joined Gentrack as Vice President of Product Management in 2021 to spearhead the development and deployment of the clean utilities company's 'product-to-profit' g2.0 product. It is designed to put utility customers at the centre by managing the full end-to-end life cycle. It ensures utilities have a detailed view of customer behaviour and profitability, enabling them to offer their customers tailored propositions at the right price, and at the right time during their customer journey.
Prior to joining Gentrack, Tal led multiple B2B product management teams in the media and communications industry, such as Amdocs, and held various positions in the technical and business domain, enabling Tal to truly understand the end user's requirements and experience for the products his teams now create.
What does the future of energy look like?
Complexity in the utilities sector is nothing new, however, with smart metering, increased political attention on renewable energy and the resulting regulatory changes, the volume of data the industry handles will be higher than ever before.
The global climate emergency has seen governments across the world increasingly focus on decarbonisation, with circa 140 countries setting clear targets for when they intend to reach net zero. In the UK, that net zero target has been set for 2050 and the decarbonisation of domestic energy supply will be a key lever to that target's success.
It's a daunting task for utilities providers, however there is a significant opportunity for those familiar with complex billing procedures and data handling to use the net zero journey as a vehicle to transform and deliver better experiences, for both customers and colleagues.
More than 1 million homes in the UK are already generating electricity from either solar or wind, and renewable technologies are rapidly gaining more traction in the mainstream utility market. According to research conducted by the International Renewable Energy Agency (Irena), between 2010 and 2019 the amount of global solar capacity rose from 40GW to 580GW as solar panels became more affordable for end users. During the same period, globally, photovoltaic module (solar panel) prices fell 90% and balance of system (BoS) costs decreased.
The uptake of electric vehicles (EVs) has also rapidly increased recently, encouraged by the Climate Change Committee's target of 55% of light duty vehicles to be battery-powered by 2032 – a total of 23.2 million vehicles. In September 2022, the UK had registered one million plug-in electric cars, making it 151,236 ahead of the exponential EV adoption curve. This surge is key to the way utilities providers look at energy demand, as consumers are likely to charge EVs when they return home from work. At peak energy demand, a look at incentives to move energy usage to off-peak times is underway.
The rise of EVs, as well as air source and ground source heat pumps, which rely on electricity to run, will see global electricity demand set to rise 2.5 times by 2050, according to the International Energy Agency. Without domestic battery storage, Bloomberg New Energy Finance has estimated that US$14tn worth of upgrades to electricity grids globally is required to meet this demand.
How are Virtual Power Plants (VPPs) incentivising domestic uptake of renewable energy?
As the energy mix moves to renewables, considerations around intermittency become increasingly challenging and need to be addressed through demand reduction schemes, or Virtual Power Plants (VPPs) which reward customers for generating energy for the grid. Globally, the VPP market is predicted to grow from US$0.88bn in 2021 to US$6.47bn in 2028.
To encourage self-generation and domestic VPPs that allow users to store the energy they generate and export to the grid when demand increases, energy suppliers and their partners are offering renewable installation packages, alongside flexible usage tariffs which offer financial incentives to customers who can shift their demand. Australia has the highest uptake of solar globally, with around 30% of residential homes — 3 million properties — with rooftop solar PV. Australian residents can also take advantage of a Feed-in-Tariff (FiT) scheme whereby energy suppliers pay customers for electricity they export to the grid. With rates differing across the board, the market has become increasingly competitive as consumers 'shop around' for rates.
In the UK, consumers who signed up to the now defunct FiT scheme will receive payments for self-generated electricity for 20 years after the date they opted-in on a fixed tariff basis. FiT has now been replaced with the Smart Export Guarantee (SEG) in the UK and will see consumers receive payment for electricity they export to the grid, unlike the FiT scheme which provided two payments – one for generated electricity and one for estimated exported electricity. Tariffs also differ on SEG depending on supplier and tariff.
How do smart meters support the transition to green energy?
The global smart meter market is set to grow, driven by targets set by the energy regulators. In 2020, approximately 150 million smart electricity meters were installed in Europe, which will increase to 227 million units by 2026. In the UK, Ofgem has targeted all gas and electricity customers to use smart meters by 2025.
The mandatory Half Hour Settlement programme (HHS) — designed to steer the industry away from reliance on estimates for settlement — will also add another layer of complexity. Due to complete by October 2025, the programme will rely on smart meters to provide half-hour reads.
Designed to support the rise of renewable energy, HHS will provide energy suppliers with improved accuracy and help catapult the innovation of smart time-of-use tariffs, supporting customers in the drive for energy efficiency and the race to net zero.
What challenges are being faced in transitioning to clean energy?
Ultimately, these changes to legislation, together with a rise in distributed energy sources, will mean the volume of data utilities companies need to handle will increase.
To meet targets, suppliers will need to be able to show their customers:
how much energy they are using
where it comes from
when they are consuming the most
where savings can be made through incentive schemes
In addition, with data protection and privacy laws increasingly more robust, utilities providers operating legacy systems — often with clunky, manual processes and 'work arounds' — are at risk of having more data than their systems can handle.
From a billing perspective, customers who opt to invest in renewable energy generation for their homes will now expect to see a thorough breakdown of the energy they use and generate from their supplier. For many customers, the underlying driver will be a desire to 'go green', so further billing personalisation will also be in demand, from carbon saved or equivalent in trees planted. This kind of information is emotive and exciting for customers looking to engage in an industry which has struggled to drive engagement historically.
Choosing an accurate, market-compliant software solution that can operate at rocket speed to handle this immense data load is critical and getting the data right is key to a successful digital transformation. As a delivery partner, Gentrack can help to conduct a thorough analysis of the current data available and identify where the gaps are. Gentrack's new guide No Wasted Energy provides an overview of the four key areas of focus for delivering successful digital transformations.
With over 30 years' experience working with utilities providers on digital transformations, we can provide a data model that is purpose-built for the sector which can also be regionalised to suit the relevant regulatory demands of a particular locality. By bringing both customer information and billing data into a central location, everything can be checked and aligned in one place. With the ability to ask the data anything to help assess risk and show customers their potential cost-savings by switching to off-peak usage or renewable, self-generated supply, a personalised bill can be created for every customer.
By allowing the data to be scaled up or down in this way, utilities providers can make way for exciting opportunities to deliver innovative new services, better digital engagement, and develop new revenue streams.
******
For more energy insights check out the latest edition of Energy Digital Magazine and be sure to follow us on LinkedIn & Twitter.
You may also be interested in Sustainability Magazine and EV Magazine.
Please also check out our upcoming event - Sustainability LIVE in London on September 6-7 2023.
BizClik is a global provider of B2B digital media platforms that cover Executive Communities for CEOs, CFOs, CMOs, Sustainability Leaders, Procurement & Supply Chain Leaders, Technology & AI Leaders, Cyber Leaders, FinTech & InsurTech Leaders as well as covering industries such as Manufacturing, Mining, Energy, EV, Construction, Healthcare + Food & Drink.
BizClik – based in London, Dubai, and New York – offers services such as Content Creation, Advertising & Sponsorship Solutions, Webinars & Events.