ABB launches world's first green power-to-ammonia plant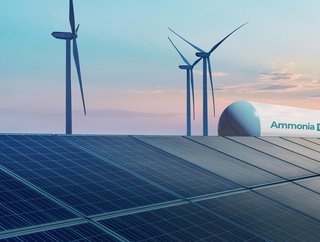 The world's first dynamic Power-to-ammonia plant takes shape.
The new energy management system for green hydrogen will reduce production costs by up to 20%
To meet the requirements of the green transition, it is growing imperative to have efficient storage solutions for renewable energy. In Denmark, several Power-to-X plants are being built to convert green electricity into alternative forms of energy, including green fuels. Leading the charge in this innovative technology is Lemvig, where the construction of the world's inaugural dynamic green ammonia (PtA) plant is underway. This facility is directly connected to renewable energy sources and marks a significant milestone in the development of sustainable energy solutions.
ABB Segment Manager, Jeppe Skovgaard Bentzen elaborates:
"We're delighted to be part of this pioneering demonstration project, that's now really taking shape. ABB is supplying full electrical integration for the PtA plant, with control and management of the process as a whole. We have the skills needed within automation (control and management) of integrated electrical solutions, preferably incorporating our own products and others specially customized to customer requirements. In this instance, we're dealing with full automation and electrical distribution from the electrolysis process for further processing of hydrogen to ammonia – and everything in between."
Dynamic plant with its own electricity supply
The plant will run on energy from its own wind turbines, which means there is little to no reliance on the grid.
"What makes dynamic plants unique is that they can produce green fuels when the sun shines and the wind blow and can gear production down when neither energy source is present. That makes them different from other types of PtX plants, which are directly connected to the grid, making them not quite as agile in terms of being able to adapt to fluctuations in renewable energy," explains Bentzen. He goes on to add:
"Getting the various types of PtX plants to run optimally will be a complex job within green electrification. We need enough energy constantly available at the times when we cannot produce sufficient renewable energy from the sun and wind, for example. Running PtX plants also has to be adapted to capacity on the electricity grid, to avoid it breaking down when fluctuations in energy production and consumption become excessive. And that's where dynamic plants will play a key role," he concludes.