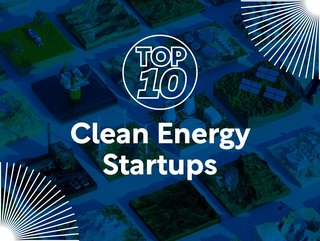 Top 10 Clean Energy Startups
Our top 10 clean energy startups are Enpal, Ecoflow, Freyr Energy, EHGroup, Moment Energy, Purpose Energy, Piclo, Common Energy, Liquid Wind & Rebel Energy
In a turbulent period for the energy industry, an opportunity arises for new ideas, new technologies and new companies to take a place in the future of energy. Public sector support to help start-ups get new clean energy technologies to the market has risen sharply since the Paris Agreement was signed in 2015, reports the International Energy Agency.
Almost half of the emissions the world needs to avoid to achieve net zero emissions by 2050 cannot be tackled with technologies on the market today. Rather, cutting these emissions will require technologies that are still at the demonstration or prototype stage, mostly in sectors such as heavy industry and long-distance transport. Our top 10 clean energy startups are working to be the leaders of tomorrow, cutting those emissions, and driving the energy transition to the clean energy future of tomorrow.
CEO: Dan Bates
Founded in 2017, UK based Rebel Energy is working to end fuel poverty in the UK on a foundation of renewable energy including wind, solar and hydro. As part of the company's community ethos, it is eventually aiming to equip its customers with the means to generate their own energy, moving to a model that is local, regenerative and community led. Although still in its testing phase, the company is developing a credit system that allows households to improve their credit rating while being supplied with clean, renewable energy.
CEO: Claes Fredriksson
Liquid Wind is an electrofuel development company with a vision to reduce the world's dependency on fossil fuel. Headquartered in Gothenburg, Liquid Wind was founded in 2017 and is committed to producing clean fuels for the shipping industry by developing facilities that use renewable energy and upcycled carbon to produce the electrofuel eMethanol, a liquid carbon neutral fuel.
CEO: Richard Keiser
Electricity management platform Common Energy that allows households to connect their electricity system to renewable energy sources, and has connected over 100K households' electricity accounts to renewable energy sources. Founded in New York in 2017, the company works to both save its customers money — boasting 5-15% savings on average — and reduce household emissions.
CEO: James Johnston
Piclo's mission is to decarbonise the grid, developing software solutions to make energy networks smarter, flexible and more sustainable. As of 2022 the company's flagship product, Piclo Flex, had 55,000 registered flexible assets and flexibility contracts awarded totalled £58m with 16.6 GW of flex capacity registered and 1.1 GW+ of flexible capacity procured.
Piclo Flex enables system operators (such as National Grid ESO, UKPN and a growing number internationally) to source energy flexibility from flexible service providers (e.g. electric vehicles) during times of high demand or low supply.
Founded in 2013, the London based company is present in the UK, Europe and the US.
CEO: Eric Fitch
PurposeEnergy's mission is to capture the millions of tons of wasted organic material flowing from industrial food production plants, converting them into valuable renewable energy, clean water, and healthy soil amendments. Founded in 2007, the US based company works to reduce the cost of disposal by anaerobically treating processed wastewater, organic solids, slurries, and fats onsite, eliminating the costly need to move waste off site for treatment.
CEO: Edward Chiang
Canadian energy startup Moment Energy repurposes vehicle batteries into battery units that can store renewable energy. Founded in 2019, the company is partnered with Nissan North America to collaborate on the supply chain side of the business and boosts zero emission energy, reduce energy costs while contributing to our planet's health. The solution helps with peak energy demands and can be paired with any renewable source to solve energy intermittency and increase energy reliability, lowering the levelised cost of storage as well as prevent new lithium from being mined to create energy storage.
CEO: Mardit Matian
Hydrogen fuel cell technologies and services company EH Group is headquartered in Switzerland and was founded in 2017. EH Group's mission is to accelerate the large scale deployment of hydrogen fuel cells for a decarbonised future, especially in mobile applications (i.e., heavy-duty trucks, mining, maritime, maritime handling and aviation) where weight and volume reduction are key criteria.
CEO: Saurabh Marda
Founded in 2014 on the principles of making solar energy affordable and accessible for everyone, Freyr Energy solutions help clients reduce their electricity bill by up to 90%. The Indian-based company boasts more than 3,000 installations, and a reduction of 56,383 tones of co2 emission per year. In addition to solar panels, Freyr Energy also offers tracking services that allow users to get a better understanding of how much energy their solar system is generating.
CEO: Eli Harris

Californian clean energy solution company EcoFlow was born out of the dream of a group of battery engineers in 2017. Amid the global transition towards renewable energy, the company provides industry-leading portable power products, solar technology, and smart home energy solutions, servicing over 2.5 million users in more than 100 countries around the globe. The company aims to make clean energy more accessible and convenient for everyone, serving to foster inclusion and raise standards of living in areas where power shortages stunt growth and development.
CEO: Mario Kohle
German solar energy company Enpal manufactures and services solar panels. It has produced over 367,000MWh of electricity for its over 50,000 customers in Germany, boasting to reduce customers' electricity consumption to a minimum and increase their independence from electricity companies by up to 75% with the Enpal complete solution of solar system, electricity storage, wallbox and in-house Enpal app.
"Solar energy can be integrated into your life with little effort and without sacrificing comfort," says Jochen Ziervogel, Enpal's Co-Founder and Head of Partner Management.
"That's exactly what we make possible at Enpal: our customers can easily use the power of renewable energies in their homes."
******
For more energy insights check out the latest edition of Energy Digital Magazine and be sure to follow us on LinkedIn & Twitter.
You may also be interested in Sustainability Magazine and EV Magazine.
BizClik is a global provider of B2B digital media platforms that cover Executive Communities for CEOs, CFOs, CMOs, Sustainability Leaders, Procurement & Supply Chain Leaders, Technology & AI Leaders, Cyber Leaders, FinTech & InsurTech Leaders as well as covering industries such as Manufacturing, Mining, Energy, EV, Construction, Healthcare + Food & Drink.
BizClik – based in London, Dubai, and New York – offers services such as Content Creation, Advertising & Sponsorship Solutions, Webinars & Events.