ADNOC harnesses renewable geothermal energy in the UAE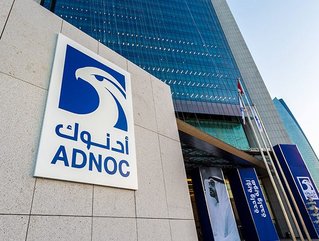 ADNOC HQ. Credit | ADNOC
Geothermal heat is abundantly available in the UAE, and ADNOCS are pioneering its usage as a renewable energy source, explains ADNOC's Musabbeh Al Kaabi
As the global demand for energy rises, The United Arab Emirates is being affected especially hard as a result of its rapidly growing economy. The country's National Energy Strategy 2050 aims to triple the contribution of renewable energy and invest between US$40bn and US$54bn by 2030 to meet the demand.
ADNOC: Low carbon solutions towards decarbonisation
The Abu Dhabi National Oil Company (ADNOC) is a diversified energy group, wholly owned by the Abu Dhabi Government. Founded in 1971, the network of fully integrated businesses operates across the energy value chain, helping to responsibly meet the demands of an ever-changing energy market. Among the top tier of the lowest carbon intensity oil and gas producers in the world, ADNOC is taking significant steps to make today's energy cleaner whilst strengthening its position as a reliable and responsible global energy provider by investing in the clean energies of tomorrow.
The company has allocated an initial US$15bn to advance and accelerate lower-carbon solutions.
"Across ADNOC, we are developing and deploying innovative climate technologies and low carbon solutions to deliver on our accelerated decarbonisation plan and net zero by 2045 ambition," says Musabbeh Al Kaabi, ADNOC Executive Director for Low Carbon Solutions and International Growth.
Harnessing renewable geothermal energy
ADNOC and the National Central Cooling Company PJSC (Tabreed) have partnered on a project to decarbonise the cooling of buildings in Masdar City, further diversify the UAE's energy mix and support the UAE National Energy Strategy 2050, enabled by ADNOC's initial US$15bn allocation.
Currently, the cooling of buildings accounts for the majority of the UAE's electricity consumption, with wells producing hot water at temperatures exceeding 90 degrees celsius (oC) and flow rates of approximately 100 litres per second (l/s). The hot water generated by the heat from the wells will now pass through an absorption cooling system to produce chilled water, which will then be supplied to Tabreed's district cooling network at Masdar City, accounting for 10% of its cooling needs.
"Geothermal heat is a clean and renewable source of energy abundantly available in the UAE and capable of providing baseload electricity," explains Al Kaabi.
"However, until now, it has remained an untapped source of energy. By leveraging technological advances, for the first time ADNOC and Tabreed have unlocked this clean energy source to decarbonise one of the most energy intensive sectors in the country."
District cooling offers a sustainable alternative to traditional cooling methods as it is around 50% more energy efficient in its standard operations. Leveraging geothermal heat for district cooling operations has the potential to significantly reduce electricity demand for cooling from the grid, helping to decarbonise one of the most energy intensive sectors in the region.
"The integration of geothermal energy with district cooling operations represents a significant advancement in the UAE's journey towards diversifying its energy mix and achieving net zero by 2050," says Khalid Al Marzooqi, CEO of Tabreed.
"We are proud of our collaboration with ADNOC to accelerate our decarbonisation efforts in the leadup to COP28, which also underscores our commitment to exploring the latest technologies and harnessing the power of renewables to meet the rising demand for sustainable cooling."
******
For more energy insights check out the latest edition of Energy Digital Magazine and be sure to follow us on LinkedIn & Twitter.
You may also be interested in Sustainability Magazine and EV Magazine.
Please also check out our upcoming event - Sustainability LIVE in London on September 6-7 2023.
BizClik is a global provider of B2B digital media platforms that cover Executive Communities for CEOs, CFOs, CMOs, Sustainability Leaders, Procurement & Supply Chain Leaders, Technology & AI Leaders, Cyber Leaders, FinTech & InsurTech Leaders as well as covering industries such as Manufacturing, Mining, Energy, EV, Construction, Healthcare + Food & Drink.
BizClik – based in London, Dubai, and New York – offers services such as Content Creation, Advertising & Sponsorship Solutions, Webinars & Events.