bp's integrated energy strategy sees green & oil investments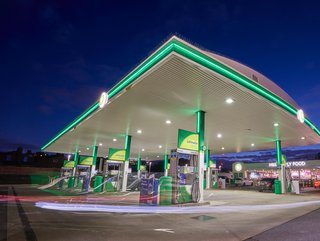 bp petrol station. Credit | bp
Bernard Looney, CEO of bp shares how the energy giant is working to become an Integrated Energy Company through investment in green energy & fossil fuels
Global energy giant bp is working on its transition to become an Integrated Energy Company, teaming its success in the oil and gas industry with the necessary transition towards renewable energy.
"Throughout 2022, bp continued to focus on delivery of our Integrated Energy Company strategy," says Bernard Looney, bp Chief Executive Officer.
"We are helping provide the energy the world needs today and — at the same time — investing with discipline into our transition and the energy transition — as demonstrated by the Archaea Energy acquisition. We are strengthening bp, with our strongest upstream plant reliability on record and our lowest production costs in 16 years, helping to generate strong returns and reducing debt for the 11th quarter in a row. Importantly, we are delivering for our shareholders – with buybacks and a growing dividend. This is exactly what we said we would do and will continue to do — performing while transforming."
Investment in green energy has increased — in 2022, bp invested US$4.9bn, around 30% of its total US$16.3bn capital expenditure in transition growth engines (TGEs), compared to around 3% in 2019.
These green energy investments include the acquisition of Archaea Energy, one of the largest renewable natural gas producers in the US. This is expected to continue to grow to around 50% in 2030, as bp plans to increase investment to 2030 of up to US$8bn in TGEs and up to US$8bn in oil and gas.
"It's clearer than ever after the past three years that the world wants and needs energy that is secure and affordable as well as lower carbon – all three together, what's known as the energy trilemma," says Looney.
"To tackle that, action is needed to accelerate the transition. And – at the same time – action is needed to make sure that the transition is orderly, so that affordable energy keeps flowing where it's needed today.
"As an integrated energy company, bp is very deliberately set up to help on both counts. With three years of delivery and track record – we have increased confidence our strategy is working. We are growing our investment into our transition and, at the same time, growing investment into today's energy system. In doing so - we see tremendous opportunities to create value. And it's what governments and customers are asking of companies like us."