Clean energy technology: Rolls-Royce SMR's nuclear solution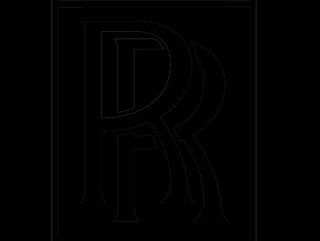 Rolls-Royce logo
The Rolls-Royce SMR is a solution to the global energy security & decarbonisation challenge that's two years ahead of competitors, says Chris Cholerton CEO
Most people will be familiar with Rolls-Royce Motors — the brand is synonymous with the luxury cars that it has been developing since 1904.
It is, however, part of a wider Rolls-Royce business that believes in the positive, transforming potential of technology.
Rolls-Royce generating clean energy
Part of Rolls-Royce that is helping to develop innovative ways to tackle the global threat of climate change is The Small Modular Reactor (SMR) business.
With the Rolls-Royce SMR technology, the SMR business has developed a clean energy solution to deliver cost competitive and scalable net zero power for multiple applications — from grid and industrial electricity production to hydrogen and synthetic fuel manufacturing.
Rolls-Royce SMR offers a radically different approach to delivering nuclear power, having drastically reduced the amount of construction activities and transformed the delivery environment from a large complex infrastructure programme into a factory built commoditised product.
Rolls-Royce SMR has been shortlisted in the initial phase of the Great British Nuclear Small Modular Reactor technology selection process, marking a step forward in the journey toward constructing the UK's first nuclear power plants.
"The Rolls-Royce SMR is a British solution to the global energy security and decarbonisation challenge," believes Chris Cholerton, Rolls-Royce SMR CEO and Group President.
Cholerton has been at Rolls-Royce since he graduated from Oxford with a first class masters degree in Engineering Science. Over 40 years later, he has worked in turbine engineering, defence, aviation, and supply chain, before becoming Group President in April 2023.
"We welcome our shortlisting and are eager to build on this progress, moving quickly to the next stage where we can work to agree a contract for deployment and help the government reach its ambition to deliver up to 24GW of nuclear power by 2050. We have the only SMR technology in a European regulatory approval process, putting us almost two years ahead of any of our competitors. Securing a domestic contract is vitally important to unlock the enormous global export potential of our clean energy technology."
Rolls-Royce has been selected alongside EDF, GE-Hitachi Nuclear Energy International LLC, Holtec Britain Limited, NuScale Power, and Westinghouse Electric Company UK Limited.
*********************************************
For more energy insights check out the latest edition of Energy Digital Magazine and be sure to follow us on LinkedIn & Twitter.
You may also be interested in Sustainability Magazine and EV Magazine.
*********************************************
Net Zero LIVE will be hosted live from the QEII Centre, London on the 6th and 7th of March, and streamed globally via our virtual event platform Brella. Net Zero LIVE London will feature four LIVE themes, incorporating Sustainability LIVE, EV LIVE, Scope 3 LIVE, and Energy LIVE to deliver a holistic conference and exhibition experience with opportunities to connect with like-minded peers and actively contribute to crafting a sustainable future. Following Net Zero LIVE, viewers can also sign up for Sustainability LIVE Dubai and Singapore.
Sign up to the The Global Sustainability & ESG Awards 2024, coming to London on the 11th September 2024.
*********************************************
BizClik is a global provider of B2B digital media platforms that cover Executive Communities for CEOs, CFOs, CMOs, Sustainability Leaders, Procurement & Supply Chain Leaders, Technology & AI Leaders, Cyber Leaders, FinTech & InsurTech Leaders as well as covering industries such as Manufacturing, Mining, Energy, EV, Construction, Healthcare + Food & Drink.
BizClik – based in London, Dubai, and New York – offers services such as Content Creation, Advertising & Sponsorship Solutions, Webinars & Events.