Dare is combining energy & tech to support sustainability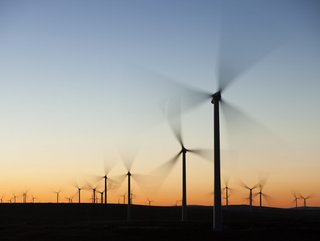 Dare is an energy tech company combining deep trading expertise with proprietary technology and the power of data science. Credit | Getty
As we prioritise a global shift to green energy, focussing on investments towards our combined sustainable future is a priority for trading experts Dare
As the world moves to renewable energy in a bit to meet the Paris Agreement, investments in alternative energy are essential.
In 2022, US$495bn was invested in clean energy globally.
As governments make large moves towards sustainability, their actions will take time to show results. It is industry and commerce that will be able to drive impact much sooner, given their efficiency, productivity, and relative agility when compared to government institutions.
Looking at sustainability reports from the world's biggest companies it is clear that corporations are working to meet net-zero and to stay in line with ever-developing ESG expectations. The necessity now is to ensure that partnerships and unification are prioritised over competition where possible.
The global market for EV charging systems alone will rise to US$341bn by 2027 from US$66bn in 2023, proving that there is much to gain for companies getting ahead in sustainable energy now. However we are also seeing disparities in these developments — different electric vehicle charging ports reject unity.
How is Dare supporting a future of clean energy?
Dare is an energy tech company combining deep trading expertise with proprietary technology and the power of data science.
The company harnesses its trade expertise and technology to provide liquidity to key energy, supporting the global switch to renewable energy sources.
Its newly developed Energy Trading Risk Management system teamed with its fresh approach allows it to nimbly facilitate the ever-changing sector with speed.
This, along with the shared vision for a greener future, gives foundations for the bold mission.
The company's market leading tech programme, Drama, provides insights to accelerate development and optimisation of low carbon infrastructure globally.
"Knowledge surrounding data, energy forecasting and energy markets is the formula for building great companies in renewable energy and adapting to the ever changing market with a flexible and transparent approach," believes Stephen Garland, Dare's Chief Technology and Product Officer.
*************
For more energy insights check out the latest edition of Energy Digital Magazine and be sure to follow us on LinkedIn & Twitter.
You may also be interested in Sustainability Magazine and EV Magazine.
Please also check out our upcoming event - Sustainability LIVE in London on September 6-7 2023.
BizClik is a global provider of B2B digital media platforms that cover Executive Communities for CEOs, CFOs, CMOs, Sustainability Leaders, Procurement & Supply Chain Leaders, Technology & AI Leaders, Cyber Leaders, FinTech & InsurTech Leaders as well as covering industries such as Manufacturing, Mining, Energy, EV, Construction, Healthcare + Food & Drink.
BizClik – based in London, Dubai, and New York – offers services such as Content Creation, Advertising & Sponsorship Solutions, Webinars & Events.