Hydrogen is the underdog that will decarbonise heavy fleets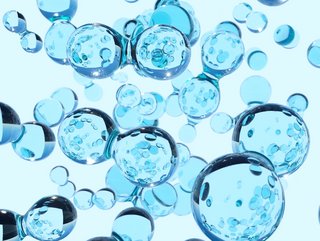 Hydrogen is the underdog that will decarbonise heavy fleets
Aneela Nasim from Dassault Systèmes and Brian Crotty from OPIS discuss the status, challenges and future outlook of green hydrogen supply for mobility
Decarbonisation is about more than simply adopting energy solutions that are deemed 'renewable'. Of course, wind power and solar energy are now becoming staples in the race to change the climate's trajectory, but there are some areas where these solutions simply won't be the most effective to meet certain needs.
The way to explain this is to perhaps think about a system that solely powers a vehicle based on how much energy it can sequester from the sun, which sounds disastrous when considering the nature of solar panels and the speed at which they produce electricity. Likewise, burning coal is poor for the environment, but further solutions could provide energy through the same process with no additional carbon emitted into the atmosphere.
The key point here is that, while the energy mix is changing, this is not to discount all options beyond solar, wind, hydroelectric—all those making use of natural resources in their purest environments. Science and technology these days are becoming more advanced and paving the way for processes that not only reduce emission from historical means of power, i.e. fuel, but also could enhance the lives of many.
Sustainable fuel is a category of conversation that is gaining traction, particularly in the transport sector and related automotive and motorsport industries. In particular, hydrogen is seen as one of the most sustainable solutions that could provide decarbonisation benefits and, as a result, alter the way companies think about energy yet again.
"According to the World Economic Forum, a decarbonised energy system requires both clean electrification and low-carbon fuels. To reach net zero by 2050, current hydrogen production (grey hydrogen) needs to be decarbonised and scaled to around six times what it is today," says Aneela Nasim, Growth Industries Lead for EuroNorth at Dassault Systèmes.
The challenge is to bring all hydrogen to the coveted 'green' status, which marks renewability and sustainability, but there are still a number of grey areas within the industry, particularly as hydrogen relies on electricity, which comes from a number of different places.
"Hydrogen is attracting attention and investment as a sustainable energy alternative," says Brian Crotty, General Manager of Dow Jones Energy. "To achieve its environmental promise, hydrogen must be produced using renewable energy sources. To do so, industry and science will need to address logistical challenges and cost barriers."
In a nutshell, there are four key areas governing the success of sustainability hydrogen.
Hydrogen is more costly than other sustainable solutions

Infrastructure is required, which incurs further cost implications as well as time to innovate

Technologies are not yet ready to be scaled to industrial levels

Private investment hinges on governments backing hydrogen industries
To follow the final point, Nasim explains: "The only way to attract private investment is to have governments actively support the creation of this new branch of the global economy by pushing through regulation and policies to make it possible."

Touching on the infrastructure point, Crotty also highlights some of the key pain points hindering further progress of a green hydrogen supply chain.
"Hydrogen is acidic, creating challenges for transportation in pipelines," Crotty says. "Transporting hydrogen over long distances also requires liquefaction, which only happens at extremely cold temperatures—hydrogen does not liquefy until -253 degrees celsius."
Investing in hydrogen infrastructure of the future
Actions are being taken to evolve this sustainable industry, and can be categorised by physical and digital efforts to reduce the barriers placed on hydrogen production. On the exploration side, Crotty explains that sourcing is a key area of focus as businesses go in search of more suitable, less impactful materials for electrolysers.
"To reach full hydrogen commercialisation, we need to scale up electrolyser manufacturing capacity and efficiency, increase renewable electricity supply and find alternatives to the rare earth mineral catalysts that power electrolysis.
"There are breakthroughs already happening thanks to innovative research. For example, chemists have found ways to advance electrolyser technology to produce hydrogen using seawater."
On the digital side, actions are to be taken to ensure optimisation of value chain processes, using data as a source of insight to inform decision-making.
"All green hydrogen value chain processes—from hydrogen production to storage and distribution—must be optimised," says Nasim. "This is why digitalisation, specialised technologies and data are needed to provide insight and solutions to the challenges the industry is currently facing."
Automotive is a focus area for hydrogen adoption
Understanding the challenges imposed on the industry, and actions that can be taken to bring green hydrogen into the renewable energy mix, we can begin to see where this solution could find its place in years to come. Particularly in the automotive sector—which is undergoing the most significant transition of the past Century—more attention lies within the hydrogen versus electric debate, and many would argue there isn't one as these solutions are compatible to different circumstances.
Commercial fleets have historically been behind in the race to decarbonise, which could relate to the overwhelming emphasis on battery power as the solution for mobility. As we see today, more and more companies are delivering hydrogen-only or hydrogen-extended solutions that work in favour of businesses that wish to decarbonise their long-haul fleets.
The caveat here is the aforementioned challenges delayed various factors. Nevertheless, it seems hydrogen is primarily a source of sustainable power for heavy industries, which makes this a very valuable resource for trucking, maritime transport, and commercial aviation.
"Hydrogen is already being used in the automotive industry with startups like Hopium where the vehicle has an integrated fuel cell system that generates the energy needed to power the vehicle while emitting nothing but water," says Nasim. "The Aerospace industry is also starting to experiment with design and infrastructure around hydrogen for aircraft making it an incredibly exciting time in the industry."

To put this into perspective, Crotty explains that the industry is poised for a rapid spike in interest from the industry.

"The green hydrogen market is poised for rapid growth, expanding from under one million tons per year now to hundreds of millions of tons per year by 2050, according to OPIS analysis," says Crotty.

The mobility sector represents a significant opportunity, with hydrogen expected to replace fossil fuels in hard-to-abate applications such as heavy transport. Since hydrogen consumption does not emit greenhouse gases, transitioning to hydrogen fuel cells will be key to reaching net-zero goals.