Energy efficiency must double to reach net zero goals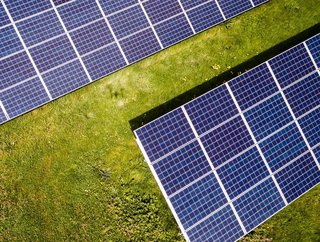 By 2030, it is crucial to make substantial progress in boosting energy security and efficiency.
By 2030, it is crucial to improve energy security and efficiency to meet net-zero targets. The IEA and Schneider Electric explain why
The world needs to significantly increase advancements in energy security and efficiency by 2030, according to an analysis from the IEA Global Conference on Energy Efficiency. This goal marks an essential step towards enhancing energy while limiting global warming to 1.5°C.
The importance of increasing annual energy efficiency progress is also highlighted in a report, titled: "Energy Efficiency: The Decade for Action." By raising the current rate of 2.2% to over 4% annually by 2030, significant reductions in greenhouse gas emissions can be achieved.
What's more, this acceleration in energy efficiency would lead to job creation, improved energy access, reduced energy bills, decreased air pollution and decreased dependency on fossil fuel imports – bringing various social and economic advantages.
Achieving record highs
Despite a recent decline in year-on-year growth, energy efficiency investment is projected to reach unprecedented heights in 2023. Based on current policies and expectations, investments in efficiency-related projects are expected to increase by 50%. However, in order to achieve a doubling of annual progress, investments in the sector need to rise from the current US$600bn to over US$1.8tn by 2030.
"Today, we are seeing strong momentum behind energy efficiency," says Fatih Birol, IEA Executive Director. "Countries representing over 70% of the world's energy consumption have introduced new or improved efficiency policies since the global energy crisis began over a year ago. We need to push into a higher gear and double energy efficiency progress by the end of this decade."
The report also showcases the positive impacts on society, which can be achieved by doubling efforts in energy efficiency.
"Optimising how we consume energy is the priority of how we tackle the climate-and-energy crisis," says Jean-Pascal Tricoire, Chairman of Schneider Electric. "We have all the ingredients. What we don't have is time: We simply can't let more time go by before we deploy the power of electrification and digital energy-efficiency technologies to the fullest." 
Although the energy efficiency sector employs millions of individuals worldwide, increasing energy efficiency initiatives could create an additional 12 million jobs by 2030.
Additionally, improved efficiency can increase access to affordable and modern energy in emerging and developing economies.
About IEA 
The International Energy Agency (IEA) collaborates with governments and industry stakeholders to shape a secure and sustainable energy future for global society. At the forefront of international energy cooperation, the IEA leads the way in establishing a new era of collaboration.
Their technology programmes serve as the foundation for fostering research partnerships between public and private entities on an international scale. Additionally, the IEA actively engages with various international organisations and forums to ensure the development of secure, affordable, and sustainable energy systems worldwide.
About Schneider Electric
Schneider Electric's purpose is to empower individuals and organisations worldwide to optimise their energy and resource utilisation, establishing a bridge between progress and sustainability. They have aptly named this initiative "Life Is On." The company's mission is to serve as a trusted digital partner, focusing on sustainability and efficiency.
Schneider drives digital transformation by seamlessly integrating world-class process and energy technologies, connecting products, controls, software, and services from end-point to cloud. This comprehensive approach covers the entire lifecycle and enables integrated management for homes, buildings, data centres infrastructure, and industries.